Driving in Dublin, Ireland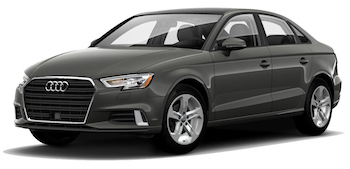 Every city on Earth is different - a fact which is apparent whether you're an experienced globetrotter or if you're leaving your hometown for the first time, and when driving in Ireland, it's important to be prepared. Make sure you have a firm grasp on local Irish driving rules and regulations.

Dublin sometimes has a reputation of being a hectic place to drive, but this is largely due to the unfamiliarity of driving on the opposite side of the road. If you have experience driving in busy cities in the United States or Canada, touring Dublin by car will be no sweat once you get the hang of driving on the left side of the road. Compared to Boston, New York, San Francisco, Montreal, or Quebec City, Dublin driving is a piece of cake.
To prepare you for your upcoming road trip through Dublin, Auto Europe has assembled several resources that will help you become familiar with driving in Dublin. After reading this short guide, you should feel like a professional, easily able to navigate Dublin's city streets. Remember that one way car rentals are also available with Auto Europe, so travelers can start in Sligo and drop off their rental car at the Dublin Airport, or where ever their adventure takes them.
Basic Rules of the Road in Dublin
Check out our list of road signs in Ireland for a crash course in what to look out for before you depart. This will help you become familiar with the signs and regulations you'll encounter while driving in Dublin's city center. Besides driving on the left side of the road, the basic rules and regulations of driving in Dublin are similar to what you would find in any US or Canadian city, and if you're from New England or Ontario, you'll be familiar with navigating roundabouts. Like the United States and Canada (but unlike France), cars already in the roundabout have the right of way and cars entering must yield to them.

Pedestrians in Dublin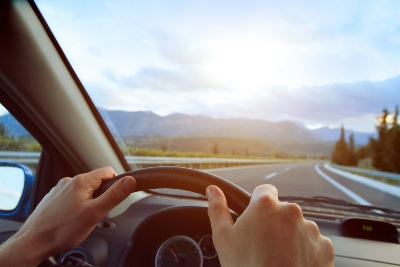 Unlike both the United States and Canada, pedestrians do not have the right of way when crossing the street in Ireland, unless they are at a designated crosswalk or at a stop light. That being said, pedestrians in Ireland often expect cars to stop for them and this is especially true in Dublin. It's not uncommon to find pedestrians crossing the street without first checking to make sure the road is clear. In areas with heavy foot traffic, pay extra attention and be prepared to stop at a moment's notice. Take special care when driving near stopped or slowing buses as passengers are likely prepared to disembark. Also be wary that foot traffic will be varied depending on season, making seasonal crowds a deciding factor in the best time to visit Dublin.

Speed Limits in Dublin
Generally, drivers in Dublin will find the police (known locally as the Garda) to be relatively flexible if you happen to be driving a few kilometers per hour over the speed limit. However, Auto Europe recommends that you err on the side of caution, and plan out any driving you may have to do in advance so you won't need to speed. Speeding while driving in Dublin will not only increase your chances of receiving a fine, but it also increases the risk of getting into an accident or collision.
Nothing can ruin a vacation like a hefty speeding ticket and you should know that there are many hidden cameras throughout Dublin monitoring traffic. If you're speeding excessively, you're bound to find a ticket in the mail when you return home. Although there are default speed limits for specific road types, posted speed limit signs always trump default limits.

City Congestion and Tolls
Like any major city with lots of cars, Dublin has very congested rush hour traffic on both its motorways and smaller roads during peak travel times during the AM and PM. The best way to avoid congestion is to take advantage of toll roads which may be more expensive, but the roads in general are of better quality and there are fewer other drivers on the road. During rush hour traffic, the tolls on these roads can more than triple from €3 to €10. During summer months, Dublin's city center is absolutely packed with tourists from Ireland and across the world, making navigation challenging to the uninitiated.