Family Friendly Attractions in Ireland
Looking for a list of family friendly attractions in Ireland? Auto Europe has you covered! Traveling with the family can be a rewarding but sometimes hectic experience. Fortunately, Ireland is a superb place for a family vacation due to its scenery, safety, vibrant cities, picturesque villages, the friendliness of the locals, and the abundance of attractions that cater to families on vacation. We've previously covered some recommendations for things to do in Ireland, some of which can be considered family friendly, but in this section we'll delve into detail on some recommended family excursions that are both kid-friendly without boring adults.

Bunratty Castle and Folk Park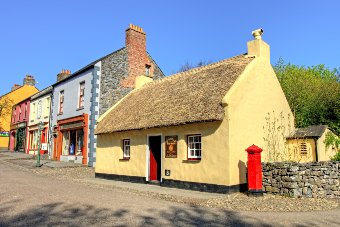 A tour of Bunratty Castle is a must-see family friendly attraction for travelers seeking a typical Irish vacation experience. Located in the contemporary village of Bun Raite on the banks of the Ratty River, Bunratty Castle is less than an hour drive from Shannon, and has an excellent view of the estuary and Shannon International Airport. The Castle has been renovated and furnished with impressive tapestries and artifacts from various periods in the castle's history. Tourists can explore the towers, the dungeons, and the great hall where medieval-style banquets are held twice every day.

Attached to Bunratty Castle is the Bunratty Folk Park, which has reconstructions of 19th-century buildings and cottages and seeks to represent 19th-century life in the village. In the village are several shops, a traditional bakery, and artisans selling hand-made souvenirs. Travelers interested in medieval history or visiting folk fairs would surely have an excellent time at the Bunratty Castle and Folk Park.

Cobh Heritage Center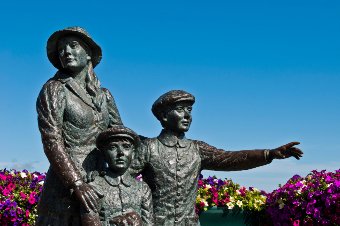 The Cobh Heritage center, located in the city of Cork, is an excellent resource for those interested in learning more about what life was like in Ireland during the 18th and 19th century and for those seeking to learn more about Irish immigration to the United States and Australia. Additionally, travelers can explore the exhibit on the history of the RMS Titantic, which docked at the nearby city of Cobh before continuing on its doomed maiden voyage. The heritage center is unlikely to entertain young children, but those interested in learning more about how their ancestors may have emigrated from Ireland are sure to find tons of information and knowledgeable tour guides on site to answer any questions one may have!



Dublinia Museum at Christchurch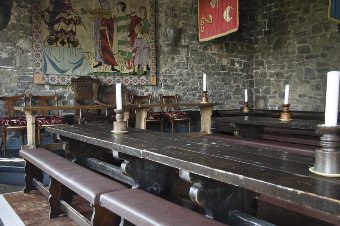 Dublinia at Christchurch is one of Ireland's top tourist attractions, with several exhibitions detailing Vikings and Medieval life, all located at the historic crossroads of scenic Dublin. The museum is located at the Christchurch Cathedral, and brings history to life in an exciting manner for children and adults alike to learn, engage, and enjoy. This family friendly Ireland attraction begins with a tour introducing Dublin as a Viking city, founded to harness the Irish slave trade over a thousand years ago. The Viking exhibit allows tourists to see what life was like on board a Viking longboat, with weapons and artifacts on exhibit. Children can try on Viking clothes, pretend to be a Viking slave, and visit a cramped, smoky Viking house. Another exhibit shows what life was really like in Medieval Dublin, where travelers can smell the smells, see the sights, and hear the sounds of a noisy, rank, medieval city by playing medieval games and perusing the wares sold at the medieval fair, which is especially popular amongst younger guests. Open year round, the Dublinia Museum at Christchurch is an immensely popular destination that can easily be toured with a rental car in Dublin at your whim. Also be sure to research seasonal crowds and weather to find the best time for visiting Dublin. For a quick rental car pick up be sure to pick up your car right when you get off the plane at the Dublin Airport.

Dalkey Castle and Heritage Center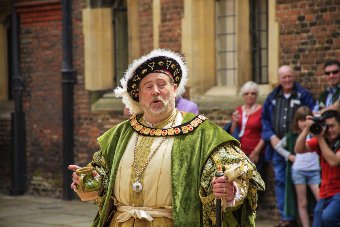 Dalkey Castle, located about a 30 minute drive from Dublin, is a premier "living history" attraction, where travelers will find themselves sucked into the time of Tudor Ireland. Knowledgeable tour guides in conjunction with period actors bring history to life and provide visitors an accurate glimpse into Irish life during the 16th century. Visitors interested in ghost stories can explore the pleasantly-named "Murder Hole", where defenders of the castle would drop boiling oil and rocks on unsuspecting attackers, and the ghost of an ancient defender is rumored to haunt. The Dalkey Castle and Heritage Center is the perfect place to immerse yourself in Irish life of past centuries, sample hedgehog pie for dinner, shoot period longbows and arrows (especially fun for dads), and have your teeth "pulled" by the castle's barber and urine "tested" for demonic influence. Children will especially enjoy the Tudor toilet facilities and toilet paper of the era, guaranteed. The Dalkney Castle and Heritage Center truly has something for everyone, even rebellious teenagers (put them in the stocks), and is beautifully situated at the southern end of the Dublin bay, providing easy access for travelers driving from Dublin or traveling via the DART public transportation system.

Butler's Chocolate Experience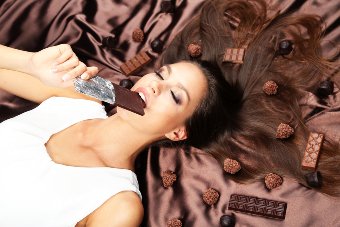 For the nascent chocoholics and chocolatiers who find themselves on vacation in Ireland, a tour of Butlers Chocolate Museum is a dazzling way to experience the Irish chocolate tradition. Although some elements of the tour are sort of a snooze (30-minute video on the history of Butlers chocolate) there's a lot of intriguing information shared about different chocolate recipes, different methodologies for production, and how exactly a bitter cocoa bean becomes a deliciously chocolately treat. Wander the halls of the museum, smell the delicious scents of the chocolate gallery as you watch balls of chocolate fall from high-tech conveyor belts, and see the techniques of chocolate decorations and even take a shot at decorating your own chocolate novelty. A trip to Butlers Chocolate Museum is the most quintessential cocoa-oriented experience one could have in Ireland, and is the perfect day trip with the kids, just make sure they don't eat too much chocolate, or you'll be stuck with some hyper kids for the rest of the day!

Fota Wildlife Park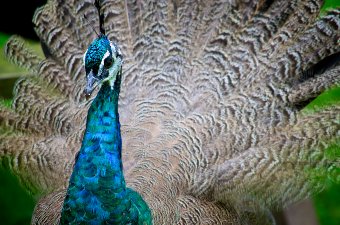 The Fota Wildlife Park is a 75-acre animal park located on Fota Island, in County Cork. Located less than an hour's drive from Cork, the park is home to over a hundred species, with several animal species roaming free amongst the visitors, such as squirrel monkeys and ring-tailed lemurs. The park is also home to many large mammals, such as giraffe and bison, which live in large paddocks with barriers that allow visitors to watch the animals in a nature environment. The park also has many rare animals from across the world, including red pandas, tapirs, gibbons, and other primate and monkey species. In 2014, the park began opening it's Asian Sanctuary, housing lions, rhinos, and Sumatran tigers among other intriguing animals.