Taking Holidays in Ireland
Wanting to learn more about the major holidays in Ireland? The country in general is a superb place to spend any holiday vacation, due to Ireland's four distinct seasons, the tourism infrastructure, the many attractions and things to do in Ireland, and of course, the culture and heritage of the proud people who call the Emerald Isle home. Auto Europe has compiled the below list of noteworthy Irish holidays and how you can enjoy them with your Irish rental car!

St. Patrick's Day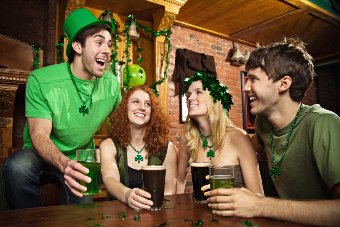 St. Patrick's Day commemorates Saint Patrick and the arrival of Christianity in Ireland, and is arguably the most popular holiday in Ireland among both locals and tourists. Celebrated by the Irish diaspora across the globe, on March 17th you'll find folks celebrating Irish culture and heritage, drinking heavily, wearing all green, and gorging themselves on a wide variety of traditional Irish food. On St. Patrick's Day, it's customary to wear shamrocks and/or green clothing to show off your Irish pride, St. Patrick's Day in general is a time to celebrate being Irish and "Irishness", whether you have any Irish heritage or not! For travelers looking to experience a prototypical Irish St. Patrick's Day, hop into your Irish rental car and head to any city or town proper and join in the festivities associated with the St. Patrick's Day Parade. The prolific festivities make this holiday one of the especially best times to visit Dublin!

Good Friday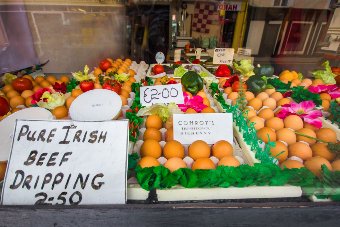 Good Friday is a religious holiday observed by Ireland's Catholic community, commemorating the crucifixion of Jesus, as well as celebration of the Good Friday Agreement, which was the major political breakthrough in attaining peace in Ireland. Celebrated on the Friday preceding Easter Sunday, Good Friday is not an official national holiday in Ireland, although it's certainly not just another day in Ireland. Banks and most public institutions are closed, although retail businesses stay open. Liquor cannot be sold on Good Friday, which leads to panic buys in the days just preceding Good Friday. As a tourist, Good Friday can be a hectic time to visit Ireland.



Bealtaine (May Day)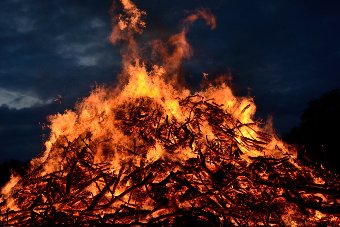 May Day, or Bealtaine in Gaelic, as an Irish holiday has its roots in ancient Gaelic history, and is actually celebrated on April 30th. Widely observed throughout Ireland until the 1950's, Bealtaine is mentioned in some of the earliest Irish literature ever found and is associated with the Irish creation myth and early mythology. Bealtaine marked the beginning of summer, when cattle were driven out to summer pastures, special bonfires were kindled, and their properties were considered to have protective powers. In modern times, Bealtaine has been revived as a cultural event, but the huge bonfires can only be found in County Limerick and County Wicklow. Although a national holiday, Bealtaine's cultural festivities in Ireland's urban areas rarely manifest themselves to the extent of in County Limerick or Wicklow, but rather many families take the opportunity to visit relatives and enjoy a large meal. If you're visiting Ireland during Bealtaine and are lucky enough to be invited to family meal, you are a fortunate soul indeed.

Christmas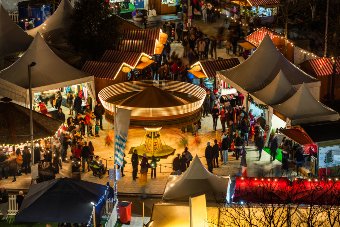 Christmas plays an important role in both secular and religious aspects of being Irish. Being the largest celebration of the year and traditionally beginning on December 8th, Ireland enthusiastically celebrates Christmas in similar fashion to Americans, Canadians, and the British. The greeting for "Merry Christmas" in Irish is Nollaig Shona Duit, which literally means "Happy Christmas to you". In Ireland, many folks opt to say "Happy Christmas", similar to the United Kingdom, saying "Merry Christmas" will not be an issue by any means, but will instantly characterize you as a foreigner. On December 8th, people living in rural areas flock to the towns and cities to do their Christmas shopping, from the 8th until well past the 25th, Christmas decorations will be found draped over nearly public building, church, and home. If you'd like to truly get involved in an Irish Christmas, arguably the most traditional thing you can do is join in the Christmas Early Morning Swim, where thousands of locals and tourists alike dive into the freezing sea!

St. Stephen's Day
St. Stephen's Day is a national holiday in Ireland commemorating Saint Stephen, the first Christian martyr, and is celebrated annually on December 26th. In Ireland, St. Stephen's day is known as Wren's Day, which alludes to popular legends linking periods in the life of Jesus to the small bird. On St. Stephen's Day, boys and men dress up in raggedy old clothes, wear straw hats that cover almost the entire body, and travel from door to door with fake wrens and dance, sing, and play music. They are known as either "mummers" or "wrenboys", and several villages and towns host Mummer's Festivals to commemorate those mummers who spend the day singing and dancing.

New Year's Eve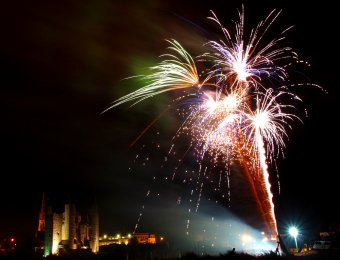 New Year's Eve in Ireland is a more modest affair than may be found in the United States or elsewhere, as most people are exhausted from weeks of celebrating Christmas and St. Stephen's Day. A typical New Year's Eve celebration will consist of a small gathering of family and friends who exchange small gifts and whiskey, as opposed to a full-blown, all-night street party which may be more common in say, London. That being said, both Dublin and Shannon host impressive New Year's Eve celebrations, including massive fireworks shows, a never-ending flow of beer, and excellent live-music performances. If you're looking for more suggestions and what to do during New Year's Eve in Dublin, check out our list of things to do in Dublin.