Dublin Travel Guide
Popular Attractions in Dublin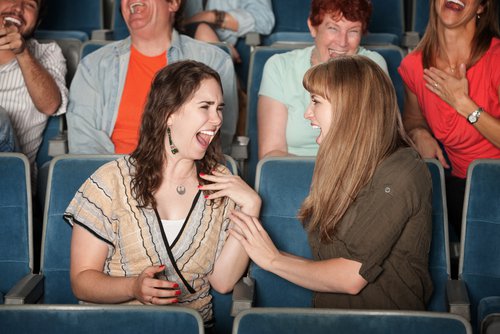 The best way to utilize your time in Dublin, Ireland is to create a list of attractions and things you'd like to do in Dublin ahead of time. While you probably know you'd like to see some good old Irish folk culture, and drink some Guinness by the Custom House, take advantage of Auto Europe's expertise and peruse our extensive travel resources and suggestions for things to do in Dublin, Ireland with your Irish rental car. As you plan for your upcoming Irish road trip, take into account some of Auto Europe's recommendations for a great time in Dublin! And keep in mind that pickup is available at the Dublin Airport for your convenience.
See a Free Show at The Comedy Crunch - The Comedy Crunch is a free comedy club located at 1 Dame Court, in the basement of the Stags Head bar. Conveniently located between the Dublin Castle and Trinity College, the Comedy Crunch has weekly acts by both local and internationally renowned comedians. The venue is rather small, so its recommended that travelers interested in catching a show at the club arrive around 7:30 PM for a drink and a decent seat.
Tour the Guinness Brewery - The Guinness Brewery tour at St. James's Gate storehouse is the most popular tourist attraction in Ireland, with millions of tourists flocking to the world's largest stout producer every year. An adult ticket costs €18 and includes a two hour tour and a complementary pint of Guinness straight from the tap, considered the best Guinness you will ever drink. During the tour, visitors will see the various steps of the brewing process and will be treated to a panoramic view of Dublin from the Gravity Bar, the highest point in the historic city. No trip to Dublin is complete without a tour of the Guinness Brewery.
Tour the National Archaeology Museum of Ireland - The National Archaeology Museum of Ireland sports various examples of ancient Irish metalworking, ranging from the Bronze Age to the Middle Ages, which were almost all found by peasants clearing rural farmland throughout the 19th century. Located on Kildare Street in Dublin, the museum is conveniently located and popular for travelers touring the historic city center of Dublin with either an Irish rental car or private chauffeur in Dublin. In addition to various ancient Irish artifacts, the museum also has special items on display from Ancient Egyptian, Roman, and Greek times, and special exhibits are regularly displayed.
Tour the Kilmainham Gaol Prison - Touring the Kilmainham Goal Prison is one of the best things to do in Dublin, and is also one of the most enlightening experiences that can be had in Ireland. The Kilmainham Gaol is a former prison located in Kilmainham, a historic suburb of Dublin. Many leaders of Irish rebellions were either imprisoned or executed at the prison by British authorities, making it an important monument to Irish history. The prison was notorious for also housing children guilty of petty theft, some as young as 7 years old. Following independence, the prison was decommissioned by authorities of the Irish Free State, and there was originally little interest in preserving the site due to being seen as a site of oppression and suffering. Principally understood as a physical manifestion of the struggle for Irish independence, travelers interested in modern Irish history would struggle to find a more historically relevant monument while touring Ireland, which is why a visit to the Kilmainham Gaol Prison is one of the top things to do in Dublin.
Watch a Football Game at Croke Park Stadium - Croke Park is Ireland's largest stadium and the third largest stadium in Europe, with a total capacity of over 82,000. Since 1884, the site has been used to host the Gaelic games, the most popular sporting event on the Emerald Isle. The stadium is the site of the infamous "Bloody Sunday" massacre, when 14 people were killed by British authorities in retaliation for Michael Collin's assassination of British Intelligence officers. A trip to the Croke Park Stadium should coincide with either the Gaelic Games or an Irish football league match, but if either of these events are not taking place or you're not particularly interested in organized sports, one should still consider a trip to Croke Park Stadium for the Skyline tour, a walking tour of the stadium's elevated walkway which provides spectacular views of Dublin.
Touring Dublin Ireland
Things to Do in Dublin
The first step in planning an unforgettable trip to Ireland is collecting a list of must-see Dublin, Ireland attractions and must-do activities. Surely you're familiar with Dublin's charms if you're planning to explore the city, but Auto Europe is here to help expand your list of must-see Dublin, Ireland attractions. Consider visiting these one-of-a-kind landmarks while touring Dublin with your Irish car rental.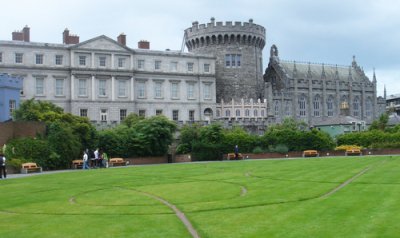 Dublin Castle - Since 1938, every President of Ireland has been inaugurated at the castle, and the castle is also used for hosting official state visits, banquets, and government policy launches. Travelers visiting Dublin's Castle will no doubt marvel at the impressive architecture as well as its richly decorated interior. Every May, the castle hosts the Heineken Green Energy music festival, which attracts over 50,000 visitors.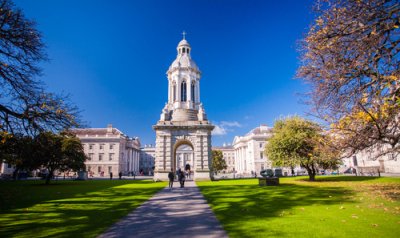 Trinity College - Trinity College is arguably most well known for being the home of the Book of Kells, among many other ancient manuscripts and prints. With a rental car or private chauffeur in Dublin, travelers can conveniently and affordably stop at Trinity College for a tour of its picturesque campus and its many wonderful historical objects of interest.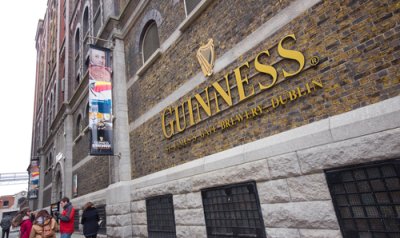 St. James's Gate - The St. James area has been associated with brewing since the 17th century, when many breweries were founded in Dublin to compete with the flourishing London beer industry. Home to the world's largest stout producer, Guinness, the property passed between various brewers until 1759, when a nine-thousand year lease (yes, 9,000 years) was signed by Mark Rainsford III for £45 per year.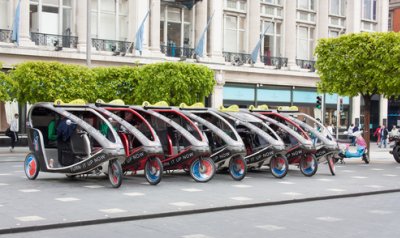 O'Connell Street - O'Connell street is lined by many impressive historic buildings and is Dublin's premier commercial street. Any traveler with an interest in Irish history would enjoy a waltz along O'Connell Street, stopping at conveniently located historic pubs for a pint and some traditional Irish fare.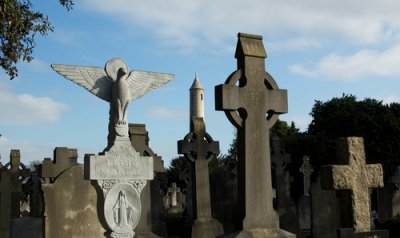 Glasnevin Cemetery & Museum - Located in the Glasnevin district of Dublin, the cemetery served as the first legal place of burial for Irish Catholics in Dublin. The cemetery contains many historically notable monuments and the grave's of Ireland's most famous national leaders, including Daniel O'Connell, Michael Collins, Eamon de Valera, among many others.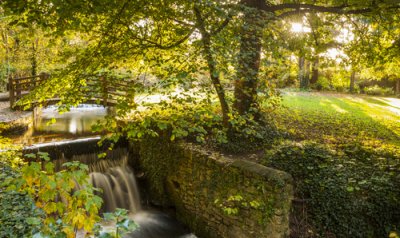 National Botanical Gardens - The National Botanical Gardens were founded in 1795 by the Dublin Society, and have grown to hold more than 20,000 living plants and millions of dried plant specimens. It is Ireland's second most visited free attraction and, although many prefer the summer as the best time to visit Dublin, the gardens are open year round for visitors.

Weather in Dublin
What to Expect from the Weather in Dublin
Knowing more about Dublin, Ireland weather will help you better determine which season presents the best time to visit Dublin. Although there is no wrong time of year to visit this picturesque city, you should know what type of weather to expect during your visit and how climate changes over the course of the year.
Ireland has a reputation for being very cloudy and rainy like its neighbor, the United Kingdom. However, the influence of the Atlantic Ocean and the North Atlantic Current cause Ireland to be much warmer and milder climate-wise than its neighbors. In general, Dublin does not suffer from extreme climate changes by season experienced by other countries at similar latitudes. Average annual temperature is about 10°C, with the average summer temperature revolving around 20°C and the average winter temperature revolving around 4°C, many travelers opt to visit Dublin in late spring, summer, and early fall, when the weather is at its mildest.
In this section of the travel guide, we will break down how Dublin, Ireland weather differs based on the four main seasons. This will allow you to effectively plan what type of clothing you'll need to pack and any other equipment for the season you'll be traveling in.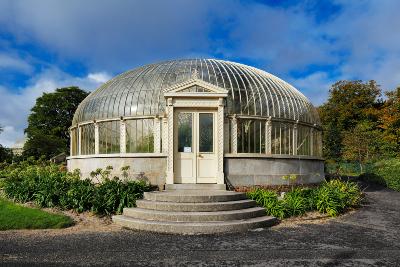 Summer in Dublin - With temperatures hovering around 15°C, summer is neither too hot nor too cold for travelers exploring Dublin. Don't be surprised to see palm trees lining city avenues and providing shade over the city's many cafés and restaurants. In June, Dublin experiences considerable sunshine and is at its driest (still around 50% humidity), so this is arguably the best season to spend considerable time exploring the Dublin's attractions by foot.
Average Temperature: 15 Degrees C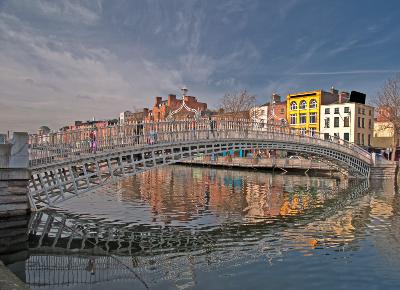 Fall in Dublin - Savvy travelers know that fall means great travel deals and fewer tourists, the perfect combination for your next trip to Ireland. Although fall is not nearly as popular as the spring or summer due to its unpredictable weather, September and October are very mild months with plenty of sunshine, and not nearly as cold and rainy as travelers may expect.
Average Temperature: 11 Degrees C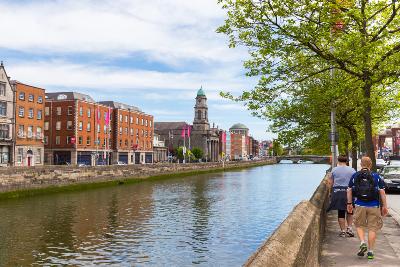 Spring in Dublin - Spring is one of the driest times of the year for Dublin, Ireland weather, and May is the sunniest month; these combined factors and Saint Patrick's Day (March 17) make late spring one of Dublin's most crowded seasons and most popular times to visit. Dublin doesn't have a reputation for excellent weather, so don't be surprised if the weather is still rather damp while you're visiting in spring.
Average Temperature: 9 Degrees C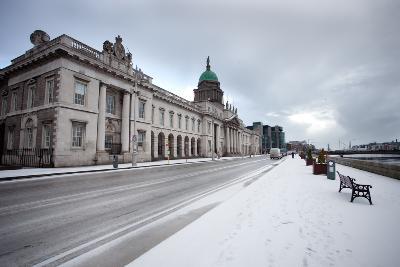 Winter in Dublin - Winter is truly an interesting time to visit Dublin. Assuming you're not visiting during the holiday season, prices and crowds will be at their lowest, and the weather will be at its most unpredictable. A typical winter week in Ireland could have thunder storms one day, gale-force winds the next, and then sunny, 15°C weather the following.
Average Temperature: 6 Degrees C


Any Time is a Great Time to Visit Dublin
Whether you prefer sandy beaches, rainy, emerald green forests during springtime showers, or a pint of Guinness in front of a fireplace on a chilly, winter evening, there is never a wrong time to visit Ireland. Auto Europe's extensive team of travel experts are available toll-free, 24 hours a day, 7 days a week at 1-888-223-5555, to answer any questions you may have about traveling in Ireland or to get you prices for your upcoming trip. Our best-price guarantee will let you enjoy the weather, regardless of the season, knowing you've gotten the best price in the travel industry!