Traveling in Europe by Car
It is no secret that travel in Europe is best done by car. This is simply because of the long distances that must be traveled sometimes between areas. For people visiting Europe who have a lot of luggage that they must carry, renting a car is typically a better option than trying to go through the various means of public transportation available. Beyond that, renting a car in Europe is almost certainly less expensive than opting to travel by train, boat, or airplane. This is simply a matter of financial logistics, and for the most customized ability to travel in Europe, renting a car with Auto Europe is an unmatched option.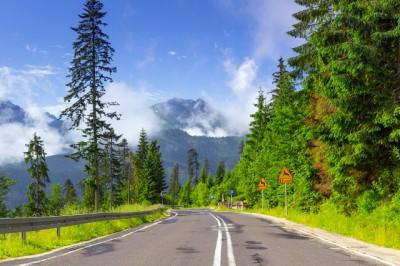 To help you better plan for your upcoming vacation or business trip, Auto Europe has crafted a special travel tips section that clearly explains all of the important factors involved with booking a car rental in Europe.

One of the primary reasons that people go to Europe is to view the beautiful vistas and to see what the stunning landscapes have to offer firsthand. While the large cities like Paris are very good for this and are well worth visiting, many areas which are not accessible directly by public transport or railway, but can be reached by car. These areas are not visited as often by visitors, and can easily provide a unique travel experience for individuals who have arranged a car rental in Europe, which could not be easily attained otherwise.
Tips for Booking a Car Rental in Europe


Find a car rental company that specializes in international travel –Though Europe is very open, especially considering the changes that have occurred as a result of the creation of the European Union and the open border policy that has resulted from it, it is still important to find a rental car company that has the logistical capability of handling vehicle pickup, drop off and delivery in multiple countries across Europe. Doing so will give you peace of mind in knowing that you only have to rely on one company for all your travel needs! Should something arise during your time abroad, you should be able to easily contact a real person 24/7.


Establish a time frame and pay for your car rental in Europe up front – Paying up front is nearly always a better option than paying for your rental car when you get to your destination. If you have a time frame in mind, the entire process will be much easier as well. Arranging your car rental in Europe with a broker like Auto Europe allows you to get quotes on rentals by the week, and easily compare car rental categories and insurance packages to ensure you're getting the car rental in Europe that best suits your needs. Above all, make sure that you read all the fine print and understand the terms of your agreement prior to paying and leaving with the vehicle.


Make sure you purchase the right insurance – Knowing all your options when it comes to insuring your car rental in Europe can be very confusing, but is extremely important. Learn more about the language of car rental insurance and the different insurance options you will be offered when you book a car rental in Europe. For more information on insurances offered through your credit card, check out the credit card rental car insurance guide on our US site for general guidelines and restrictions.


Learn European traffic signals – For travelers coming from the United States, Europe is going to present some unique travel challenges that might otherwise never be encountered. Many intersections, for instance, will have no signs. Many intersections in Europe, instead, work based on a right of way methodology. This can be confusing due to the lack of stop signs and stop lines. Often, crosswalks will be the only thing with visible signs. There is also the fact that the traffic flow is reversed in Europe from the way the United States has their traffic flow set up.


Utilize the mobility – While trains and public transportation may be better for very long distances, cars are better used outside of the cities and in rural areas. Trains do not stop in these areas very often, though the areas themselves will provide some of the best things that Europe has to offer.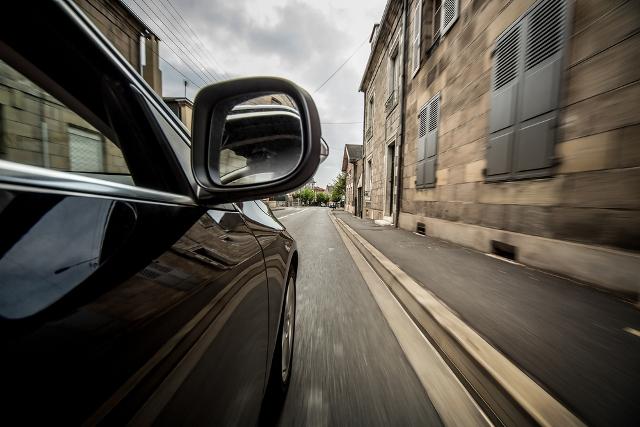 Customize your journey – One of the best reasons to rent a car rather than use public transportation is that you can plan the journey however you want. If you find something you particularly like about one area you are free to continue exploring that area without having to be tied to a schedule.


Finding deals – Budget accommodations can often be found in the countryside, and even more so if you happen to be traveling during the off season. This means that a car is often the best way to get to these locations. The money saved by doing this will also offset the additional cost of renting the car to begin with.


Book from home – It is best to look around for rental cars prior to leaving home to ensure that you'll be guaranteed a vehicle when you arrive at the local rental counter. Booking from home can be done securely online by utilizing Auto Europe's intuitive, three-step booking engine. Booking a car rental in Europe ahead of time will not only save you time, it will also save you money! Additional spending money will certainly come in handy when it finally comes time to make your way to Europe.


Have a game plan – While one of the benefits of renting a car in Europe is that it allows you greater freedom to do what you want, it must also be noted that rental cars can get expensive, especially if you will be traveling in Europe for an extended period of time. It is a good idea to have a rough plan ironed out prior to leaving in order to fine-tune your budget. Research options like monthly car rentals and short-term car leases to see which options might be better suited for your trip, and how you might be able to save more money.


Pick the right kind of car – Whether you'll need a car rental that is light, inexpensive and good on fuel; or spacious, practical and durable, there are numerous options to consider when arranging a car rental in Europe. Light-weight vehicles will save on gas and the smaller cars will also be less expensive insofar as the driving throughout Europe is concerned. Heavier vehicles like SUVs are typically better suited to handle additional passengers with more luggage. Whether you have no clue what might be best for you or you've narrowed down your choices to economy vs compact car rentals, Auto Europe has you covered with the widest selection of vehicles available.


Automatic vs. manual transmissions - Keep in mind that automatics are more expensive than manual transmissions, and are less common throughout Europe, making it essential that you secure one well in advance. Although automatic transmission car rentals in Europe may be rare, they are not impossible to come by. If you are more comfortable driving an automatic vehicle, you should rent an automatic in Europe. If you are able to drive a manual and are very comfortable doing so, they are almost universally going to be cheaper than renting an automatic.

Getting the Best Deals on Car Rental in Europe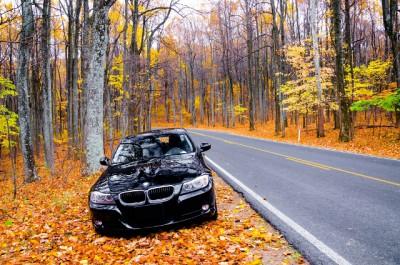 Among all the European travel tips you are likely to find, information about rental cars and other modes of transportation place very high in order of importance. Auto Europe strives to be your go-to source for
planning your next road trip
, and we take pride in booking all types of car rentals in Europe, from compact and
luxury cars
, to
motorhomes
and vans, all at the guaranteed best rates. Book your car rental in Europe online, or call us toll-free 24/7 at 1-888-223-5555 to speak to one of
award-winning
reservations specialists.
In addition to the wealth of travel information provided here by Auto Europe, we also offer you a
vast array of guides
, detailing the ins and outs of international travel, and car rentals. So before you embark on your European travel, in search for the vacation of a lifetime, have confidence that whatever you needs, whenever your needs, Auto Europe has your back, from last minute rental cars and exquisite chauffeur services, to discount international airfare and
hotel lodging
.