Economy vs Compact Rental Car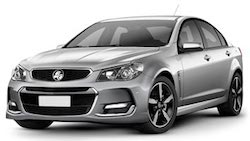 If you're curious about the differences between economy and compact car rental classes then you've come to the right place. In the short guide below we provide a quick comparison of economy vs compact car rentals. We hope this guide will help answer your questions about the passenger capacity, trunk space, gas mileage and other common questions to help you decide between an economy or compact car for your trip.
Differences Between Economy and Compact Car Rentals
The main difference between an economy car and a compact car is the overall size. While both vehicle classes are generally very affordable to rent and drive with low rates and high fuel efficiency, economy cars are slightly smaller than their compact counterparts. Depending upon your number of passengers, where you're traveling, how long you'll be driving, and how much luggage you have, the right rental car for you may vary.
Economy vs Compact Rental Car Comparison
At Auto Europe we work with a number of trusted local car rental suppliers, offering a selection of rental cars in every class from popular brands like Hertz, Avis, Enterprise and many more. This means that the specific size and luggage capacity of the car you're renting may vary slightly in either the economy or compact car class.

Here is a side-by-side comparison to help you choose the best vehicle for you:
Economy Class Car Rentals


Small vehicle ideal for in-town driving. Perfect for couples and young families on a budget.

Compact Class Car Rentals


Slightly larger vehicle ideal for small families doing city driving and short day-trips.

Number of Doors
Economy cars will often have 2 doors, although 4-door options are also available.
Number of Doors
Compact cars typically have 4 doors, sometimes available as a compact hatchback or wagon.
Seating Capacity
Up to 4 occupants, comfortable for 1-2 adults & small children.
Seating Capacity
Up to 5 occupants, comfortable for 1-5 adults or adults with adolescent children.
Luggage Capacity
Comfortably accommodates several small bags or a medium suitcase and several small carry-on bags.
Luggage Capacity
Approximately 12-14 cubic feet of luggage space. Room for one large suitcase, medium suitcase and several small carry-on bags.
Fuel Economy
Varies by model - typically 30-35 mpg or better.
Fuel Economy
Varies by model - typically 25-30 mpg or better.
Rental Cost
Typically your most affordable choice along with our mini-class car rental options.
Rental Cost
Generally one of the best values providing rates similar to economy with slightly more space.
Compact or Economy - Which is the Best Choice for You?
Now that you have a better idea of the difference between compact and economy rental cars your choice will be determined by price, availability, and extra features (automatic transmission, etc.) that will make your driving experience more relaxed and comfortable.

Auto Europe's online booking engine allows you to quickly and conveniently compare economy and compact rental cars based on the options that are most important to you:

* Price
* Make and model of the car
* Size of the car
* Pick-up location
* Type of transmission
* Local supplier service rating

... As well as a variety of other criteria. The great part about choosing between a compact and an economy rental car with Auto Europe is that you have all the information you need to make the best choice and score the best deal on the perfect vehicle for your trip.
Search, Compare & Save
Ready to find your ideal rental and compare rates between trusted brands? Enter your trip details in the search form above and find the best price and features on the economy or compact rental car of your choice!