Car Rental in Syria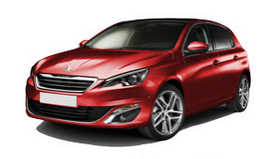 A veritable treasure trove of ancient history, archaeology and myth, Syria is an exciting destination, perfect for a seasoned traveler. From sun-baked, arid desert to pristine waterfront, you'll be able to discover the whole region with a car rental in Syria.
Explore Syria by Rental Car
Start in the city of Damascus, the oldest city in the world and the capital of Syria. Rich with cultural relics in the walled old city, its labyrinthine streets are ideal for admiring the ancient architecture. Drive your rental car in Syria to Aleppo to for amazing views from the citadel and a large, bustling souk.
The souks in Syria brim with vibrant textiles, fragrant spices, handmade crafts and mouthwatering street food. Try a kebab with succulent spiced meat or a sticky-sweet serving of baklava as you peruse the wares of the market.
In Latakia, a major port of Syria, Al Samra Beach is perfect for soaking in some balmy Mediterranean rays, and the dramatic Saladin's Castle, built in 975 AD is a partially ruined fortress that will delight historians and travelers looking for the perfect photo-op. For even more picturesque relics, travel to the Dead Cities, where you'll be treated to looming limestone arches and towering pyramidal tombs that stand out like sore thumbs against a back drop of modern day roads and farmland.

Rent a Car in Syria with Auto Europe
When you book a car rental online with Auto Europe you are guaranteed the best rates and service. If you find a better rate for a comparable rental with one of our competitors, we'll beat it on the spot! Representatives are available to speak with you 24/7 if you have questions about booking online, or the rental process. Please call us toll free, at 1-888-223-5555.