Car Rentals in Rio De Janeiro, Brazil
What does Rio De Janeiro have going for it? Let's see... There's a good reason Rio is the most visited city in South America. Rio is the main cultural hub in Brazil. The city is filled with important cultural landmarks, like the National Library (the 7th largest in the world), the Fine Arts and Natural History museums, the Theater of Rio, and of course its unmatched Rio Botanical Gardens. Rio has a rich musical culture, and of course you can't forget that Rio is the host of not only the 2014 World Cup, but also the 2016 Olympic Games. The city is filled with beauty. Not only because it lies on the Atlantic Ocean, but because it is also filled with some of the most beautiful people on earth.
Reserve a car rental for your time in Rio De Janeiro and save up to 30% when you book today! With convenient car rental pick-up locations across the city, including the Central Do Brasil Rail Station and Galeao International Airport, getting you on the road in a car rental has never been easier.
See More with a Car Rental in Rio De Janeiro, Brazil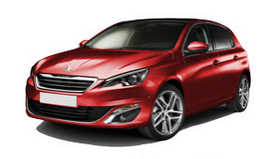 If you feel inclined, you can see more of Brazil with a rental car in Rio de Janeiro. Use it to explore up and down the coastline, where you will find a treasure trove of hidden beaches, romantic lagoons, and smiling locals. Visit the oceanside towns for a taste of some fresh seafood on your way to Sao Paulo, which is the largest city in the southern hemisphere. Expect more of the same friendly faces and deep rooted cultural gems and attractions.
The capitol city of Costa Rica, San Jose offers something for everyone. The city is culturally similar to Spain, as it was founded by Spanish settlers. The center of the city is largely uninhabited, as it is the most important working area that sees an influx of nearly 1 million people each day. Food is not the spiciest you will ever have, but it is some of the most delicious. Simplicity is the driving force behind the culinary traditions, and they won't leave you disappointed. With a vibrant nightlife and plenty of theaters and museums to keep you busy, you are in the right place for a good time.
From Grand Prix and Indy races to beautifully designed churches, theaters and museums, you can't go wrong. Really, no matter where you're headed out of Rio, you're bound to run into friendly people who can point you in the right direction. Explore more of Brazil with your Auto Europe rental car.
Rent a Car in Rio De Janeiro, Brazil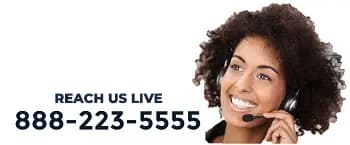 When you're ready to book your next rental car in Rio de Janeiro, Auto Europe is here for you. If you want the best rates and best customer service in the car rental industry, give us a call. Our agents are trained to get you in the car that suits your needs, and our call center is available 24 hours a day, 7 days a week if you should have any questions. What are you waiting for? Book your next car rental in Rio de Janeiro with Auto Europe today! Call us for more information at 1-888-223-5555.