Car Rental in Reunion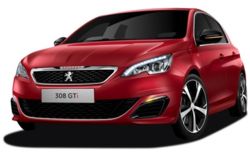 When you visit this lush island nation, you'll be glad you opted for a
car rental in Reunion
. This small but diverse island with gorgeous beaches as well as rugged volcanoes invites spontaneous exploration. With your Reunion rental car, you will have the freedom to visit every corner of this gorgeous island at your leisure.
Tour Reunion with a Rental Car
Reunion was first discovered by the Portuguese in the early 1500s, before then there is little known about its history. Malaysian and possibly Swahili sailors may have come and gone, but none settled. Due to it's location in the Indian Ocean, just east of Madagascar, the culture you'll find today is a vibrant mix of French, Portuguese African and Indian.
From colorful reef life just off the coast, to unique land species like the panther chameleon and white-tailed tropicbird, Reunion is a wonderland for nature lovers. Don't miss the all encompassing view of the pristine habitat from the highest point on the isle, Piton des Neiges; you're sure to be stunned by the panorama. Back down at sea level, Plage de l'Hermitage beach is a popular haunt for sun worshippers and diving enthusiasts. Rent your car in Reunion in the capital of Saint-Denis and then the rest is up to you!
Réunion Island is a French territory island located in the Indian ocean 942 km from the shorelines of Madagascar. Pick up your rental car in Saint-Denis, the capital and commercial center of Réunion, and you can enjoy everything that an urban center has to offer. In Saint-Denis, you can enjoy Creole and French cuisine, as well the city's architectural masterpieces that were influenced by French, Indian, Chinese and African culture.

Traveling outside Saint-Denis is also possible and a must when traveling in Réunion by car. The scenic routes of N1 and RN1 go along the coast, and just under 2 hours by car from Saint-Denis, you can travel to the mountain town of Cilaos. Cilaos is nestled away in the Cirque mountain range. Cilaos offers a unique mountain town experience that is different from major urban centers, but is a place where you can still enjoy the amenities of restaurants, architecture, and outdoor activities combined!

The N2 route within Réunion takes drivers along the eastern part of the island towards the Arrondissement of Saint-Benoit, which is comprised of six communal towns. This is an area you'll want to maximize as much time as possible when it's time to get away from the hubbub of Saint-Denis. This is a great place to experience residential life on the entire island.

Just under an hour away from Saint-Denis along the Route de Tamarins and the N1, you can visit the L'Etang-Sale beach. It's a black volcanic sand beach, and it's the beach every visitor should go to when it's time to catch a time, go swimming, and bask in the Indian Ocean atmosphere.


Rent a Car in Reunion from Auto Europe
Booking a car rental in Reunion with Auto Europe is easy. You can book online in minutes, comparing rental car classes and insurance options to select the best deal on your rental car. Alternately, we invite you to call our toll free number, 888-223-5555, to speak with one of our helpful representatives 24 hours a day, 7 days a week.

Auto Europe's team strives for excellence, not only by offering superior customer service, but by negotiating the lowest available rates with local car rental companies in Reunion, ensuring that you receive a fantastic deal on your vehicle.