Car Rental in Montevideo, Uruguay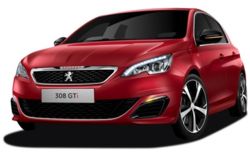 The largest and most populated city in Uruguay is the capital of Montevideo. You are sure to find that it offers something for everyone. Established way back in 1726, Montevideo is home to nearly half of all people living in Uruguay! Visitors flock to the city by the thousands year after year to enjoy the rich architectural and cultural heritage that is prevalent almost everywhere. Montevideo enjoys a beautiful, subtropical climate, for most of the year, and gets very little snow in the winter. This makes the city a nearly perfectly temperate year round! No matter when you want to go on vacation, Montevideo will be calling. When you're looking to get away from the winds of winter, most countries in the southern hemisphere experience their warmest temperatures, so it's a win-win. Not that you need another reason to visit this lively and exciting city! The capitol city of Costa Rica, San Jose offers something for everyone. The city is culturally similar to Spain, as it was founded by Spanish settlers. The center of the city is largely uninhabited, as it is the most important working area that sees an influx of nearly 1 million people each day. Food is not the spiciest you will ever have, but it is some of the most delicious. Simplicity is the driving force behind the culinary traditions, and they won't leave you disappointed. With a vibrant nightlife and plenty of theaters and museums to keep you busy, you are in the right place for a good time.
See More with a Car Rental in Montevideo, Uruguay
You can be sure that Montevideo will have its fair share of attractions, so a car rental in Uruguay may be the best way to explore the country at your own pace. From world class museums, to delicious food at Michelin star restaurants, you'd have a hard time not enjoying all the various attractions that makes the Montevideo such a great place to visit. You simply must set some time aside and explore the famous beach on the River Plate, a long stretch of coastline famous great times and good parties. For those of you with historical tastes and interests, be sure to see the section of the city known as the Ciudad Vieja. One of the first districts to be developed in Uruguay, it is home to many colonial buildings and national heritage sites that are truly unique to Montevideo. Take for example the famous Palacio Salvo, or the oldest theater in Uruguay, the Solis Theater. You might want to explore more of the country, so be sure to head inland to do some world class hiking! No matter where you go, you will love the freedom to see what you want, when you want, with a rental car in Montevideo.

Rent a Car in Montevideo, Uruguay with Auto Europe
When you're ready to see more of Uruguay, a rental car from Auto Europe may be just what you need to explore the country at your own pace. Our well trained agents can handle whatever your needs are to get you in the car that's just right for you. Auto Europe is available 24 hours a day, 7 days a week to answer any questions that you may have. Call us when you're ready, at 1-888-223-5555.