Car Rental Guam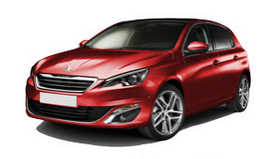 If you're planning a trip to the western Pacific Ocean, then
renting a car in Guam
is an excellent choice. As one of five American territories with an established civilian government, Guam offers over 200 square miles of west-pacific paradise to savvy travelers who want a one-of-a-kind getaway which combines military history with a thriving tourist economy ready to welcome you with open arms.
The island of Guam has state-of-the-art mobile phone services and high-speed internet, making it an attractive destination over some more rustic alternatives in the West Pacific for international travelers. And with a car rental in Guam you'll be able to explore points of interest and the many attractive regions of this beautiful island. Find more information on
international travel tips
and
rental car age requirements
for travelers to Guam.
Where to Go in Your Guam Car Rental
The island of Guam can be separated into three unique regions: Northern, Central and Southern Guam, and each region offers something unique to travelers who hope to rent a car in Guam and explore all the island has to offer.
Exploring Northern Guam by Car
Northern Guam is a beautiful section of the island and the two villages located in this region (Dedeo and Yigo), along with Andersen Air Force Base, make it a great destination for travelers. When driving Northern Guam you'll enjoy sweeping views (this part of the island is a relatively flat limestone plateau), and we recommend stopping at the Guam National Wildlife Refuge Ritidian Unit. Northern Guam also offers numerous hiking trails, parks and beaches, and Two Lovers Point is a very romantic destination perfect for snapping one-of-a-kind photos to commemorate your trip.
Exploring Central Guam by Car
City-lovers will love spending time in central Guam, the metropolitan hub and seat of the island's capitol city. Spend time exploring the fascinating historic city of Hagatna (there's a walking path through the village which offers drivers an excellent chance to stretch their legs). Key points of interest in central Guam include the Chamorro Village, the Plaza de Espana and Dulce Nombre de Maria Cathedral-Basilica. There are also many luxury hotels in central Guam, a museum, and shopaholics will adore the plentiful shops and outlets located here.
Exploring Southern Guam by Car
After exploring the villages of Northern and Central Guam, drive south in your Guam rental car and you'll be treated to picturesque, rural vistas. Verdant rolling hills sweep up into a stunning volcanic mountain range and we recommend making a pit-stop in Inarajan's Gef Pa'go Cultural Village where you'll find authentic thatched huts and Chamorro customs which paint a picture of Guam pre-World War II. Like in Northern Guam, there are numerous hiking trails, beaches and some of our recommendations for key points of interest in this region include the War in the Pacific National Historic Park, the US Naval Base, Sigua Falls and the stunning Spanish bridge in Cetti Bay.
How to Save on a Car Rental in Guam with Auto Europe
Renting a car in Guam is the preferred way to explore this beautiful island, as it allows access to the remote corners of Guam that are worth discovering at a leisurely pace. Auto Europe offers the most affordable car rentals in Guam, available to be booked online or over-the phone. With over 60 years of experience as experts in international car rental, Auto Europe has the experience you need to answer key questions, make sure you have all appropriate documents, and (best of all) we can help you arrange your Guam car rental at the best available rate.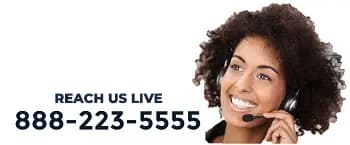 Search online to check availability and book your Guam rental car today, or call our experienced reservation specialists toll-free, 24/7 at 1-888-223-5555. We look forward to helping you save money and enjoy a smooth, hassle-free experience renting a car in Guam.