Car Rental Cook Islands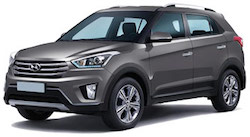 The beautiful South Pacific Ocean awaits, and with Auto Europe your exploration can begin just after touch down in a Cook Islands car rental. Comprised of 15 islands, Cook Islanders may be citizens of New Zealand, but the laid back island lifestyle of this South Pacific self-governing island country is totally one of a kind. Attracting visitors from around the world, the most populous island is Rarotonga, where there is an international airport where you'll likely be landing when you arrive in the Cook Islands to pick up your rental car.
Book with the top rated rental car suppliers in the Cook Islands
Regardless of whether you desire a luxury car or an full size vehicle, Auto Europe has you covered. Auto Europe works jointly with the best car rental companies in the Cook Islands to supply our clients with the lowest rates and the top quality services. Booking with Auto Europe not only means 24/7 client service, it means paying less than you would pay when reserving directly through any other supplier! Compare prices from some of our top suppliers in the Cook Islands including Budget, Avis, National, and more; not matter which company you use, you are in wonderful hands with Auto Europe.
Why Explore the Cook Islands by Rental Car?
While a rental car isn't mandatory, most travelers report that renting a car in the Cook Islands is the most convenient way to explore the island of Rarotonga and neighboring islands. Located northeast of New Zealand, just between French Polynesia and American Samoa, the Cook Islands include:
Southern Cook Islands

Nga-pu-Toru (also called "Three Roots" or the eastern islands)
Atiu (Enua Manu or Island of Birds)
Ma'uke (Akatokamanava)
Mitiaro (Nukuroa)
Takutea

Northern Cook Islands

Manihiki (Te Fuinga o Niva)
Nassau (Te Nuku o Ngalewu)
Penrhyn Atoll (Tongareva or Mangarongaro)
Pukapuka (Te Ulu o te Watu)
Rakahanga (Tapuahua)
Suwarrow (Suvorov)
Tema Reef (an island which is currently submerged!)

Other Cook Islands

Aitutaki (Araura Enua)
Mangaia (Auau Enua)
Rarotonga (Tumutevarovaro) - This island is where the capital city of Avarua is located)
Palmerston Island (Pamati)
Manuae
Winslow Reef (another island which is currently submerged)
With plentiful flora and fauna, a beautiful climate, and numerous undisturbed pockets to explore and sightsee, renting a car in the Cook Islands is an inexpensive way to discover quiet pockets of beauty and tranquility during your stay. Whether you're hoping to seek out local artists to acquire some unique carving or weaving pieces to display in your home or give as gifts, or simply want to explore the beautiful coastline or hilly interiors of the Cook Islands, renting a car will free you up to set your own pace as you discover this unique and charming nation.
Why Book Your Cook Islands Car Rental with Auto Europe?
There are a few local companies which rent cars in the Cook Islands, but when you book in advance with a trusted international broker like Auto Europe you enjoy several benefits you wouldn't have if you arranged your Cook Islands car rental locally.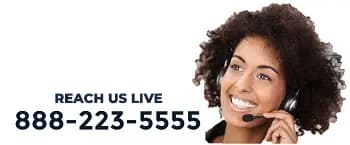 Auto Europe has been an international rental car broker for over sixty years, with an excellent reputation for customer service. The volume of rentals we book for our clients each year allows us to negotiate some of the most competitive local rates, while also offering our clients 24/7, USA-based customer support and rental support to ensure that your trip is hassle-free.
If you'd like to arrange a rental car in the Cook Islands, book online now or call Auto Europe toll-free today to speak with a specialist who will help you find the best car at the lowest available daily rate for your upcoming trip. We look forward to assisting you!
---
Frequently Asked Questions Regarding Renting a Car in Cook Islands
Can you promise a rental vehicle in Cook Islands with automatic transmission?
In most destinations around the world, yes. Automatic transmissions are far more rare in European and foreign countries but our suppliers do have them in inventory for vacationers not comfortable with manual transmissions. Please make contact with Auto Europe if you do not see the selection in our booking engine.
How old must you be to rent a vehicle in Cook Islands?
To rent a vehicle in most locations you have to be at least 21 years old and you have to have held your drivers license for a minimum of 1 year. Specific automobile categories or high end vehicles may have constraints and require drivers to be at least 25 years old. All motorists under the age of 25 should find out if their is a young driver surcharge built into their rental price.
---
More Transportation Services in Cook Islands
Whatever your transportation needs may very well be, Auto Europe can provide the ideal mode of transportation at a value that can't be beat. We are proud of guaranteeing the lowest rates for your vehicle needs. Compare daily rental car prices with high end, chauffeur, van or any type of transportation to find the perfect selection for both you and your travel party.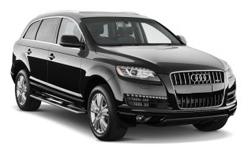 Luxury Car Rentals Cook Islands
- Auto Europe shows that luxury can be economical with the guaranteed least expensive rates on beautiful car rentals in areas all over the country. Compare and contrast prices among popular brands including Audi, BMW, Mercedes, Porsche, and more. Take to the roads in fashion with a high-class rental car in Cook Islands. Begin researching prices on luxury vehicles today!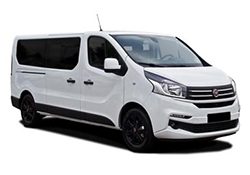 Van Rental Cook Islands
- Auto Europe provides the largest choice of vans to select from so you are able to get the size and price point that best fits your requirements. Going with a big party? We've got a number of van alternatives for you to take into account. A van rental in Cook Islands helps to ensure that people can travel in comfort without giving up baggage space. Auto Europe provides the largest selection of minivans to decide from so you can find the size and price point that best fits your wants.