Car Rental in Thailand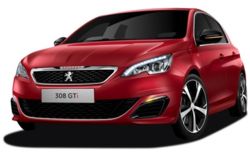 In North America, Thailand is well known for its cuisine, its culture, and history. However, there are many unexpected surprises that you will discover. The best way to fit them all in is with a car rental in Thailand. This way you will be able to drive from the cities to the countryside, which will provide a more complete experience of this singular nation.

Explore with a Rental Car in Thailand
Many visitors start their journey through Thailand in the city of Bangkok. The city is a very modern place that is packed with history. The Grand Palace is a collection of ornate buildings that are home to the Wat Phra Kaew temple and Emerald Buddha. In the cities of Ayutthaya and Sukhothai you will find several UNESCO World Heritage Sites and outstanding examples of early Thai architecture. The Bridge over the River Kwai is in the city of Kanchanaburi and brings in many visitors for its World War II significance.
Your car rental in Thailand will transport you to Thailand's amazing coastline and many beach resort areas that are like no other place on earth. Candle-lit, white, sandy beaches lined with picturesque mountain peaks are just some of the things you will find here. The region is very tropical and includes many waterfalls and scenic areas awaiting your arrival.
Chances are that when you first arrive in Thailand you've flown into one of Bangkok's two international airports. Thailand's capital city of Bangkok is a place travelers should spend ample amounts of time in in order to experience both authentic and modern Thai culture.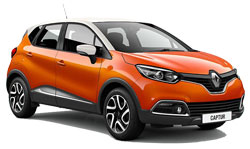 There are 13 notable districts within the city of Bangkok. Silom is both the financial and party district, while the district of Thonburi offers a much more quiet experience. When you need a break from the business of Bangkok, Lumpini Park offers a beauty backdrop of the city. The Chao Phraya River flows through Thailand all the way to the Gulf, and going for a boat ride in Chao Phraya to see Wat Arun (Temple of Dawn) is a special experience, especially at nighttime.

The commercial area of Bangkok, full of shopping and a plethora of eateries is Siam Square. It's worth visiting for a short amount of time, especially if you need to purchase new items of clothing or other travel necessities.

Sukhumvit Road is a busy city street that only the bravest of drivers should tackle on. But when you travel along Sukhumvit Road, you get every traveler's rush of excitement as you look out the window and see your very foreign surroundings. Sukhumvit Road is also known as Thailand Route 3, and it extends all the way to other Eastern Thai cities like Trat, Chonburi, and the coastal city of Pattaya that sits on the Gulf of Thailand.

Driving along the Mae Hong Song Loop is the best way to see Thailand. This is located in the north and gives you the best access towards seeing rural life in Thailand. It's 600 km long. You'll want to start in Chiang Mai, which is under 9 hours by car via Route 1. Driving along Route 1 is a great way to see the length of the country. Once in Chiang Mai, you can decide where you want to travel. It's said that the route takes up to 4 days to travel, but this is not only a great break from Bangkok, but an optimal way to experience the true Thailand from the comforts of a car.

How to Rent a Car in Thailand
If you're searching for unbeatable rates and top-notch service, rent a car in Thailand with Auto Europe. We strive to meet your needs with our price match department and excellent customer service to ensure that you are more than satisfied with your car rental in Thailand. You can book online or call Auto Europe for more information at 1-888-223-5555.