Car Rental in San Antonio, Texas
Enjoy the unique culture in one of the most diverse and storied cities in Texas with a car rental in San Antonio. The city is home to the infamous Alamo, many museums, and historic sites. Art, food, and entertainment come in many different shapes and sizes at locations throughout the city. San Antonio is a very family friendly city and includes such destinations as SeaWorld and Six Flags theme parks.
Book with the Best Car Rental Suppliers in San Antonio
See more of Texas and the southern region of the United States with a rental car in San Antonio from the most trusted suppliers in the United States. Auto Europe works with the top car rental companies in Texas to provide our clients with the best available rates and highest quality 24/7 service. Our unique relationship with suppliers means customers who book with Auto Europe end up paying less than they would pay when booking directly through any supplier! Pick-up your rental car in San Antonio from the San Antonio Airport(SAT), The San Antonio Amtrak Station, or one of our many down town supplier locations. Compare rates from top suppliers including Keddy, Enterprise, Avis and more; Find reviews, location information, and more by clicking on the logos below, and don't let our name fool you, Auto Europe has been a leader in transportation services in the United States for over 60 years.
Explore with a Rental Car in San Antonio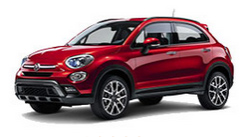 Picking up a car rental in San Antonio, or San Antonio International Airport, will get you around this wide-spread city for the fullest possible experience. Head out to the Alamo site for a walk into the past, but before you do be sure to make a few pit stops. There is a local favorite restaurant called Lulu's that is only about 15 minutes away from the Alamo on foot. Here you will find out the meaning of the saying, "Everything is bigger in Texas." The restaurant serves gigantic portions at very reasonable pricing and the foot is delicious.
Get in your car rental in San Antonio and make the trip out to Government Canyon State Natural Area. This gorgeous area is packed with waterways, willow trees, hiking paths, and biking trails. None of the climbs are too strenuous, but the views are commanding. If you are up for more adventure Texas has a nearly unending supply. Just to the north of San Antonio is the renowned city of Austin. Here you will find music playing in nearly any style at any hour of the day and night. To the south of San Antonio is famed Gulf of Mexico whose shores are home to many beaches, wildlife refuges, and Padre Island National Seashore.

What to do in San Antonio
When you get your San Antonio car rental you will be able to experience a small city with big history, culture, and Texas pride. This is where The Alamo and other historical missions are located. It is a great place to visit. The best way to get here is flying into the San Antonio International Airport, which is about 16 km north of the downtown area. Summer is the most popular time to visit San Antonio. This is also when it is the hottest. If you want to avoid the crowds and the heat, going in the winter is your best bet. The temperature is usually around 60 - 80 F between November and April. It is easy to get around with your car rental in San Antonio, Texas.
There are lots of fun things to do in this city. The best way to see it all is when you rent a car in San Antonio, Texas. The most popular place to go is the River Walk. This is a great way to start your trip off with a lot of fun. There are restaurants, hotels, cafes, live music, and so much more. This is a great area to walk around with lots going on. There are tons of events here throughout the year. You can also take a boat tour down the river for a unique view. Park your San Antonio car rental near the River Walk and head to the Alamo next.
The Alamo is a quick walk from the River Walk. This is a very important historical site for Texas. It stands now as a tribute to the 189 Texans who fought and lost their lives during a battle for independence from Mexico in 1836. Here you can learn about these events that inspired the famous battle call, "Remember the Alamo!". You can take a guided tour or walk around on your own. If you are interested in seeing more historic missions, visit the San Antonio Missions National Park. This site is located a few miles south of the downtown area. There are free tours available where you can learn about Spain's success spreading Catholicism through the Southwest. Each mission is about 3 miles from each other. You can hike, bike, or drive between the missions. When you rent a car in San Antonio, Texas you can easily visit all these spots and more.
When you are looking for a break from the heat and the crowds, Brackenridge Park is a beautiful area to relax and enjoy the shade. There are gardens, jogging trails, a golf course, and an outdoor theatre. This is also where the San Antonio Zoo and Witte Museum are located. There is also a SeaWorld San Antonio. If you want to visit Austin, Texas it is only an hour and 30 minute drive away. There is plenty of parking available throughout and it is an easy city to navigate. The best way to get around is by a car rental in San Antonio, Texas with Auto Europe.

How to Rent a Car in San Antonio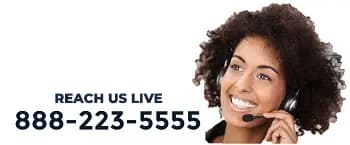 If you're searching for unbeatable rates and top-notch service, rent a car in San Antonio with Auto Europe. We strive to meet your needs with our price match department and excellent customer service to ensure that you are more than satisfied with your car rental in San Antonio. You can book online or call Auto Europe for more information at 1-888-223-5555.