Car Rental Indonesia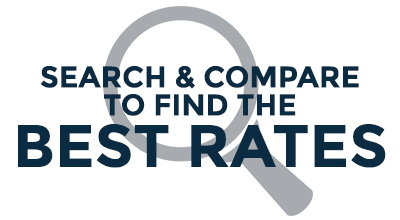 Explore Indonesia's many islands by rental car. Because of its location, Indonesia has many diverse landscapes. You can experience the fertile rice lands on Java and Bali, the wet and humid rainforests of Sumatra, Kalimantan and Sulawesi, the flat grasslands of the Nusatenggara islands, or the snow-capped peaks of West Papua. When visiting all these fascinating destinations, rent a car in Indonesia to discover this country's hidden paradise with ease and comfort. Auto Europe offers convenient car rental in Indonesia and also provides services in cities like Bali and Jakarta, including at Denpasar International Airport and Soekarno-Hatta International Airport.
Rental Car Requirements in Indonesia
To rent a car in Indonesia, you must be at least 23 years old and have held a valid license for a minimum of one year. Some car rental suppliers may tack on an additional young driver surcharge for renters under the age of 25. Check with an Auto Europe reservation agent if you are under 25 and looking to rent a car in Indonesia.

An international driving permit is not required to pick-up your rental car in Indonesia but Auto Europe recommends obtaining one prior to your trip to ensure a smooth interaction if you are pulled over by local police. Auto Europe has live agents waiting for your call 24/7, give us a call at 1-888-223-5555 or find more answers to your questions on our car rental FAQ page.

What to See With Your Rental Car in Indonesia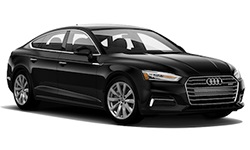 Indonesia is one of the world's finest tourist destinations where amazing adventures await. The archipelago has more than 18,000 beautiful islands from an islet to the massive expanse of Borneo where Malaysian provinces and Kingdom of Brunei shares. Whether you have come for a tropical paradise holiday or for their cultural attraction, Indonesia offers some of the finest white sand beaches, dive sites with very rich marine life, jungles with tribes almost uninfluenced by the outside living and animals that are hardly or yet to be known in science. Here, you will also find temples, mosques and you will discover that the country's cultural traditions were greatly influenced by the Hindu culture.

Indonesia is such a large country and Bali is just one of the 18,000 + islands of the archipelago. Despite decades of tourism developments, Bali stands tall among its other colorful neighbors for its high diversity of marine life, surfing sites, ancient palaces and temples, and wild life.
Let your stay in Bali be both unique and fun through visiting not just the beaches or shopping centers, but also taking in the countries traditions and culture. Having temples as one of Bali's major attractions, each village takes effort in preserving the function and the appearance of all. The most popular is the nine directional temples which was purposely constructed as protection of the island and its people from evil forces. Additionally, Bali is also popular for all sorts of spas and treatments particularly pertaining to the Balinese massage. Try visiting a local salon through Indonesia car rental and treat yourself with this much deserved luxury.

Rent a Car in Indonesia with Auto Europe
Book a car rental in Indonesia with Auto Europe online, or call 1-888-223-5555 to speak with an agent about renting a car in Indonesia. Thanks to more than 6 decades of experience in the travel industry, we are able to offer sound car rental advice and answer any questions you may have about your car rental in Indonesia.