Car Rentals in Dundee
Dundee was once one of the worlds leading producers of jute. The jute industry put Dundee on the map during the 19th century, and today the Verdant Works jute mill serves as a textile museum. Cox's stack sits atop Camperdown Works, linen merchants. This campanile style chimney stands 282 feet high and is a popular site in Dundee. Uncover Dundee's transformation from medieval town to textile pioneers, with a rental car from Auto Europe.
Explore Dundee by Rental Car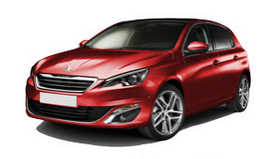 One of Dundee's most famed attractions is Broughty Castle. Completed in 1495, the castle makes its home along the shore of the river Tay. Broughty has survived the Rough Wooing, the War of the Three Kingdoms, and fortification to protect the city from the French and the Russian. The castle still stands proudly today, and is open to visitors from all over the world. Dundee's history and sites are rich and historical, but also modern. There are no shortage of restaurants and cafes. Pub crawls prove to be popular for locals and tourists alike. With a rental car, you can visit shopping malls on either end of town. The Overgate and Wellgate malls include many international shops, such as H&M and the Gap. There are also shops located throughout the city centre. Book your rental car today and experience all that Dundee has to offer.

Rent a Car in Dundee with Auto Europe
Book your rental car online or call Auto Europe's toll free number 888-233-5555. Our representatives are standing by 24 hours day, 7 days a week to assist you in choosing the perfect rental car for your trip to the United Kingdom. Auto Europe guarantees the lowest rates in the industry, and if you find a better rate on a rental car in Dundee, we will match it!