Car Rentals at Dundee Railway Station - DEE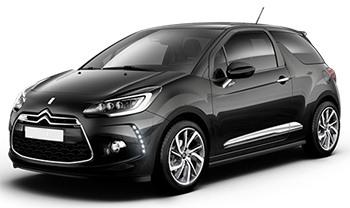 You can enjoy your time in Europe to full potential with a car rental at Dundee Railway Station. A rental car in Dundee is the easiest way to get around without worry. Although Balmoissie Station is 7 miles away and Leuchars Station is 11 miles away, Dundee Railway Station is the best option thanks to its nice waiting area and abundant amenities. As a matter of fact, it is the 10th busiest station in all of Scotland! Almost 2 million people use the railway annually making it an ideal location for travelers to pick-up their Scotland rental car.
Rental Car Suppliers at Dundee Railway Station
Thanks to our unique relationships with the most trusted car rental companies like Avis at the Dundee Railway Station, we are able to offer special rates you won't find anywhere else (even when renting directly through one of these suppliers). Whether you need an economy car or a versatile van rental in the United Kingdom, you can take your pick of the best vehicles available and pay great low prices, compare rates today!
Avis at Dundee Railway Station


D.I.S Auto Centre, 22 Old Glamis Road

,


Dundee

,

United Kingdom

DD3 8JA




(44) 03445446056

Avis Hours:
Mon - Fri 8:00 AM - 6:00 PM
Sat 8:00 AM - 12:00 PM
Sun CLOSED
Picking up a Rental Car at Dundee Railway Station
Enjoying the city with a rental car at Dundee Railway Station will enable you to explore at your leisure and enjoy your time to the fullest. Randall Oaks Petting Zoo is a fun attraction for all ages with several types of animals for feeding, petting, and viewing. Discovery Point will intrigue and inspire as you explore artifacts, displays, and multi-media visuals that take you into the heart of Antarctica. The McManus Gallery is yet another exciting stop in Dundee. This art gallery and museum has many works of art on display. Broughty Castle is intriguing to the eye and full of important Dundee history; there's even a museum inside! To experience the five senses with hands-on activities the Dundee Science Center is a must see attraction. Here adults and children can explore fun activities that are both entertaining and educational.
Accommodations Near Dundee Railway Station
Auto Europe can provide you with a multitude of transportation services including one-way rentals, airport car rentals, vans for rent, exotic sports cars and more. We can even help you find a great rate on a hotel! Availability of hotels near this rail station is plentiful to say the least. For visitors looking for a cheap stay, the Premiere Inn Dundee is situated just 0.5 km from the rail center and affordably priced to fit any budget. For a more luxurious hotel experience, the Apex City Quay Hotel & Spa is the perfect choice. This hotel is situated 0.43 km from the rail station and provides an unforgettable experience to top off your vacation.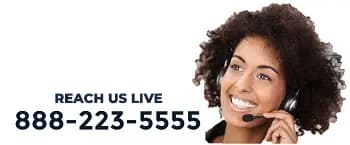 Dundee Railway Station Contact Info
Dundee Railway Station




S Union St




Dundee, Scotland




United Kingdom




DD1 4BY


Telephone:

0800 912 2 901


Latitude:

56.456621


Longitude:

-2.970981


General Information:

As the tenth busiest train hub in Scotland, the Dundee Railway Station is about 95 kilometers northeast of Edinburgh. Back in January 2014, the former facility was demolished to make way for the new structure that debuted in July 2018.