Now that we are rapidly approaching a new year, it's time to start thinking about the best way to fill it. We all get twelve full months of opportunities to grow, learn, and experience the very best things that life has to offer. If you're like me, that means outdoor adventure. There is nothing in the world like surveying miles of foliage from a mountaintop, or diving into a cool pond after a long hike, or mastering the power of the ocean with nothing but a waxy piece of wood. Exploring the world is exhilarating, so we at Auto Europe are excited to begin a new year of travel planning. Here is a month-to-month list of our favourite outdoor adventure destinations!
January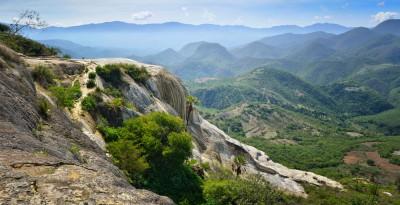 January is when deep winter sets in, so there is no better time to visit the Oaxaca region in
Mexico
. Where summertime weather in Oaxaca can be hot and sticky, this time of year finds it warm and breezy and perfect for enjoying the bountiful outdoor beauty of the area: whether you are hiking the Sierra Norte, or riding out waves in an ocean kayak, you'll be astounded by Oaxaca's scenery! You'll also want to be sure to sample the tempting cuisine and immerse yourself in the rich culture. With Auto Europe, you can rent a car in Oaxaca City itself, or enjoy a gorgeous road trip from Mexico City!
February
Will you be looking for romance and exhilaration this Valentines day? Grab your special someone and head to
St. Moritz
in
Switzerland
! Here you will find a charming winter wonderland in the glistening alpine snow. With both world-class ski slopes and luxurious accommodations, you are sure to dazzle your companion in this gorgeous locale!
March
March, as a month, is sort of an endurance challenge for those of us who just can't wait for wintertime to end. That's why I recommend a surf escape in
San Jose
,
Costa Rica
. The Pacific coast features incredible sand beaches, gorgeous rainforest and relatively few tourists. With a convenient rental car pick-up right in San Jose, you will be a short drive away from your very own endless summer.
April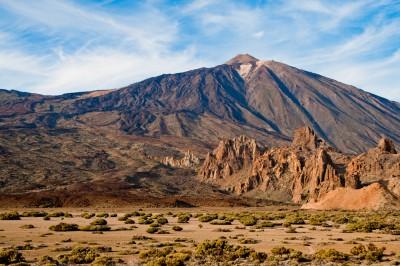 While the pleasant beachside resorts and relaxed island culture make Tenerife so famous for providing relaxing vacations, you are sure to find exhilaration at the summit of Mount Teide. At 3,718 meters, this ancient volcano is the highest peak in all of
Spain
and takes around 9 hours to scale by foot, providing a healthy endurance challenge for its visitors.
May
Cruise the southern region of
Portugal
by bike this May and indulge in the quaint and peaceful way of life that has been preserved here for centuries. You'll feel a gentle breeze as you roll though gentle hills adorned by vineyards and lush forests, stopping to enjoy hearty meals in quaint village taverns or explore historic landmarks under the warm late spring sun.
June
June in
Bulgaria
is warm but not oppressively so, as it can get in later summer months. This is the perfect time to hike Rila's Seven Lakes trail, a mountainous and rewarding two-day course. With a pair of well worn boots and a camera, you will be able to take in this otherworldly and pristine countryside and see some of the most amazing views. Bulgaria, in general is a joy to visit in June, with incredible fields of blossoming roses, hot springs, and sandy Black Sea beaches. With a rental car in
Sofia
, you will have this whole, marvelous country at your fingertips.
July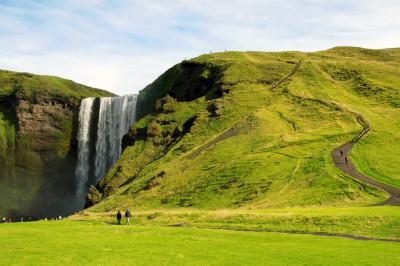 Speaking of otherworldly locales, July might be the very best month to visit
Iceland
. The entire surrealist landscape of this small island nation is teeming with life during the summer months, and the long days will make it the optimal stage for the perfect outdoor adventure. Whether you prefer hiking, biking or bird-watching, a rental car in
Reykjavik
provides you with countless options.
August
This August, serious outdoorspeople should pack their climbing gear and head to Switzerland to follow in the footsteps of the trailblazing climbers of yesteryear. From Europe's third-highest peak, you will be treated to incredible views and the challenge of overtaking rock-faced cliffs with your own strength and cunning. You'll be able to save your strength for the climb when you pick up a comfortable rental car in
Zermatt Taesch
.
September
Get to know the Highlands of
Scotland
from a unique vantage point: the system of rivers and streams around which you will discover picturesque little towns and natural wonderment. Canoe travel is both swift and quiet, which allows you time to relax and drink in the fantastic views.
October
If your must-see travel list includes the Aurora Borealis, October is a great time of the year to spend in
Norway
. By this point, the nights are longer and the lights emerge, but the deep chill of winter hasn't completely set in, meaning that you can enjoy some hiking and rental car exploration by day. When you pick up a rental car in
Trondheim
, you'll be able to quickly navigate the pristine fjords and forests that bless this northern country!
November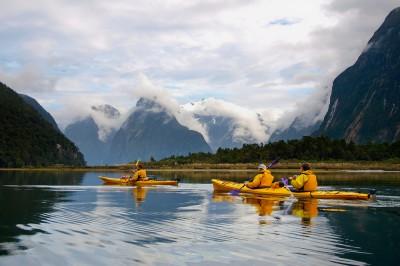 With a short rental car day trip from Queenstown, you could easily find yourself kayaking the otherworldly beauty of the Milford Sounds. This unique water feature in the Fjordland National park features a narrow mouth to the sea and expansive inner bays where you can gander at the native wildlife including penguins, dolphins, seals and even the occasional whale! November in
New Zealand
provides visitors with gentle spring weather and sweet blossoming flora.
December
For the ultimate in holiday cheer, I recommend
Chamonix
,
France
. This gorgeous and classic little town is a wonderland for all of the best wintertime activities, from snow boarding to sledding. Those with an affinity toward extreme sports will enjoy ice climbing, but there are shopping opportunities and indoor pools aplenty to delight everyone in the entire family.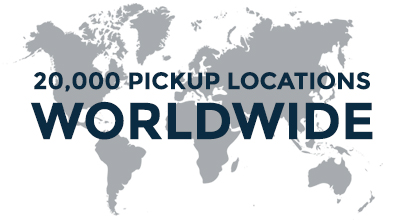 However you choose to spend your year, Auto Europe is here to help you save money when you travel with a rental car. We have over 56 years of experience in the rental car industry and proudly serve high-quality car rentals in over 8,000 locations. Call us at 1-800-223-5555 to speak with our helpful reservation agents. Our line is staffed 24/7 for your convenience.