South Africa Car Rental Driving Information
Driving Overview
General Information
Whether it's to see the famous Eureka Diamond in Kimberly or to catch a glimpse of an elephant or antelope at Kruger National Park a car rental from Auto Europe will help you see it all! Before you start your South African holiday please take a moment to read over the important information below pertaining to renting and driving a vehicle in South Africa.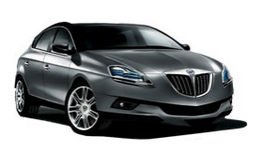 Requirements
To rent a vehicle in South Africa through Auto Europe you must be 18 years old and have had a valid driving license for at 1 to 2 years depending on the rental supplier. Drivers who are between the ages of 18-23 are likely to have to pay an additional young driver surcharge of about $14-$28 CAD per day. Many suppliers in South Africa impose a maximum rental age limit of 70 years. If your driver's license is not in English an international driver's permit is highly recommended. Any child under the age of 3 years is required to sit in the back seat of the vehicle and secured in a child seat. All other vehicle passengers over the age of 3 years must wear a seatbelt at all times.
Speed Limits
The following are the speed limits in South Africa unless otherwise indicated: city 60 km/h, major roads 120 km/h, major roads in rural areas 80-100 km/h, major roads in urban areas 60 km/h and on the highway 100-120 km/h.
Rules of the Road
When entering a roundabout you are required to yield to vehicles coming from the right. All vehicles in South Africa must travel on the left and pass on the right. When passing on coming traffic you are required to stay to the left.
Gas & Diesel
Credit cards are not accepted at gas stations in South Africa therefore carrying a few South African Rand is advised. It is recommended to fuel up before traveling outside of a city, as gas stations are not plentiful in country areas.
Tolls
When driving in South Africa you will be expected to pay a toll on a majority of major roads and highways that run throughout the country. Most tolls are based on the vehicle category or the distance you traveled.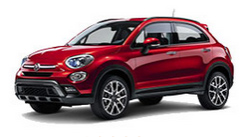 Parking
In South Africa you will find that metered parking and pay by the hour parking garages are the most popular forms of regulated parking. When parking on the street your vehicle is required to be facing the direction traffic is traveling.
Insurance Information
General Information
When renting a vehicle the insurance that is on the vehicle is by far the most important things to learn about for you never know what is going to happen and you want to make sure that you are covered. It is important to remember that the insurance guidelines of the country you pick up your rental in will be in effect for the entire duration of your rental. Once you receive your car rental voucher please take a moment to read over the insurance details that are specific to your rental they will be printed in the terms and conditions area located at the bottom of the voucher. Below you will learn about what forms of insurance are required on your rental and what forms are optional and those that are available to you locally by the rental suppliers in South Africa.
Required Coverage
All rentals commencing in South Africa are required to have third party liability and fire insurance coverage. All of Auto Europe's basic rental rates in South Africa are inclusive of these insurances. The suppliers that we work with in South Africa provide an unlimited amount of fire insurance in the event the rental vehicle is damaged because of a fire and $30,000,000 CAD up to an unlimited amount worth of third party liability coverage to people and property outside of the rental vehicle that may be damaged because of the rental vehicle.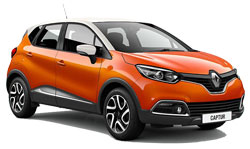 Optional Coverage
When renting in South Africa there are a few optional insurances that are offered to you through Auto Europe and the car rental suppliers locally. Some of the more popular optional insurances are collision damage waiver (CDW), theft protection, personal accident insurance and super CDW. Collision damage waiver and theft protection are included (at an advanced purchase discount) on all of Auto Europe's inclusive rental rates commencing in South Africa. However some of you may decide to decline the CDW and theft protection in order to take advantage of coverage provided to you by your credit card, if you in fact do this please contact your credit card company to learn the details of your coverage and to make sure they will cover a rental in South Africa. CDW and theft are also available for purchase at the car counter locally. The price of CDW and theft is determined by the vehicle category you are renting and the supplier your rental is with. CDW and theft will almost always have a deductible that you are responsible for in the event something happens to rental vehicle. Deductibles in South Africa can range from $0 CAD up to $2,000 CAD depending on the rental supplier and vehicle category. Super CDW is a supplementary insurance available at the local rental counter that will help reduce the amount of the deductible. The cost for super CDW is about $17 to $57 CAD per day. Personal accident insurance is a form of insurance that will provide death and disability coverage to the driver and passengers of the rental vehicle. Personal accident insurance is available for purchase with most rental suppliers at the local car counter and can cost about $3 to $5 CAD per day Please note that optional insurances are available with select suppliers only and the prices noted above are approximate and can change at anytime.
Rental Restrictions
General Information
Many of the vehicles rented in South Africa through Auto Europe have certain travel restrictions especially vans, 4x4s and luxury vehicles. In the event you have plans to travel outside of South Africa please consult with Auto Europe ahead of time to make sure your rental is permitted to do so.
Restricted Countries
Select suppliers may allow certain vehicles to travel into Lesotho, Mozambique, Namibia, Swaziland and Zimbabwe. Additional surcharges may apply to rentals being taken into the countries listed above.

Note: Advanced notice must be given to Auto Europe in order to travel into the any of
One-Way Rentals
International one-way vehicle rentals are available for an additional fee. Domestic one-way rentals are also offered and many will incur additional surcharges. Not all vehicle categories are allowed and minimum rental lengths may apply.