Car Rental in Tucson, Arizona
Explore the Sonoran Desert and the unique culture of the southwestern United States with a car rental in Tucson. Located between Phoenix and the Mexican border, Tucson is Arizona's second largest city and is surrounded by mountains and the Coronado National Forest. It is home to the University of Arizona, ample nightlife, and regional history. A car rental in Tucson will provide the most reliable transportation for trips in the surrounding wilderness and to neighboring cities and destinations all on your own schedule.
Book with the Best Car Rental Companies in Tuscon
See more of Arizona and the Southwestern region of the United States with a car rental in Tuscon from the most trusted suppliers in the United States. Don't let our name fool you, Auto Europe has been a leader in car rental services in the US for over 60 years. Auto Europe works with the best car rental companies in Arizona to provide our clients with the best available rates and highest quality 24/7 customer service. Our special relationship with suppliers means customers who book with Auto Europe end up paying far less than they would pay when booking directly through any supplier! Pick-up your rental car in Tuscon from the Tuscon International Airport (TUS) or one of our many in town supplier locations. Compare rates from some of our top suppliers including Enterprise, Sixt, Avis, Budget and more; Find reviews, location information, and more by clicking on the logos below.
Explore with a Rental Car in Tucson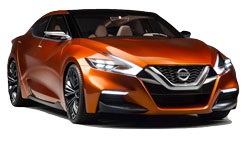 In Downtown Tucson, you will find art galleries with rotating showings next to a variety of restaurants and coffee shops. Local and creative foods are the order of the day at most eateries in the area. As is normal throughout the western United States, Mexican cuisine is going to be found throughout the city and in many forms. The city is also home to a few microbreweries, which will provide the opportunity for touring the facility, sampling different beers, and excellent food options at the end.
Save some time and pick-up a car rental in Tucson and drive out to one of the many beautiful natural areas that surround the city. Sabino Canyon is full of hiking trails along the small river that runs through it and up along the craggy, redrock hills. You will also find a free tram here and one that takes you from the parking area into Bear Canyon. This second tram can take you to the very popular and scenic hiking trails that weave into the Seven Falls area.

What to do in Tucson with your Rental Car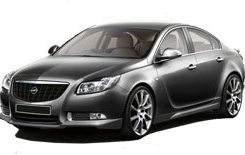 The best way to experience this southwestern city is getting a car rental in Tucson, Arizona. Tucson offers a variety of things to do, including many great outdoor activities. This is a great way to experience the southwestern part of the United States. The Tucson Airport is about 16 km south of downtown and serves approximately 3.6 million passengers each year. Major airlines that fly here are American Airlines, Delta, Southwest, and United. Your car rental in Tucson, Arizona will take you to a lot of net places where you can enjoy nature and experience southwestern culture. After you rent a car in Tucson, Arizona, head to Saguara National Park. This is one of the most popular places to visit in the area. It is named after a type of cactus that can be found all over. There are 2 areas to the park. The first is the Rincon Mountain District, which is 20 km from downtown. The second area is the Tucson Mountain District, which is 35 km from downtown. There is great hiking here and great views of the southwest landscape.

A fun place to go for family-friendly entertainment is The Gaslight Theatre. They have been performing musical comedy shows for the past 35 years. The Reid Park Zoo is located in central Tucson and is home to over 500 animals. You can see animals like grizzly bears, lions, giraffes, and lots more. There is free parking available at the zoo as well.

The Arizona-Sonora Desert Museum is actually a zoo with 230 native animals and 1,200 local plants. It offers great views of the desert and is 25 km from downtown Tucson. It is recommended to visit the museum early in the morning or later in the evening because that is when the animals are most active. If you rent a car in Tucson, Arizona you will have no problem visiting these great places. Some more museums worth checking out are the Pima Air & Space Museum and the Tucson Museum of Art & Historic Block. The Historic Block has galleries that are in adobe homes. Each building has a different artistic theme. When you are ready to go shopping, visit the Old Town Artisans. This is located in the El Presidio Historic District in a 150 year old adobe building. There are plenty of shops and galleries as well as a courtyard to enjoy food and drinks. When you rent a car in Tucson, Arizona you will be able to experience all these great places and more.

The best times to visit Tucson are the spring and fall. It gets extremely hot there in the summer, as you are in the desert. However, the summer is the most affordable time to go. Winter months are the peak season. Your Tucson car rental with Auto Europe will be the best way to get around. You will need it to get to the parks and museums. The downtown area is easy to get around and there is plenty of free parking available.

How to Rent a Car in Tucson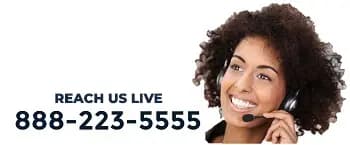 If you're searching for unbeatable rates and top-notch service, rent a car in Tucson with Auto Europe. We strive to meet your needs with our price match department and excellent customer service to ensure that you are more than satisfied with your car rental in Tucson. You can book online or call Auto Europe for more information at 1-888-223-5555.