For those flocks of tourists all making their way to the guaranteed heat of Mallorca, Crete, or Rome in the summer months, the temptation to rush to those cities they know will provide them with that desirable sun tan is all too tempting.
However, for those willing to patiently consider some of the more underrated cities, some of the best weather in the world is waiting for them and they come without the hoards of tourists competing for the precious rays. With so many beautiful cities in Europe and around the world to choose from it can be easy to overlook some of the world's finest cities that will provide some of the best weather for those brave enough to take a chance.
Here's a list of the best underrated cities with the best weather to help you make your choice:
---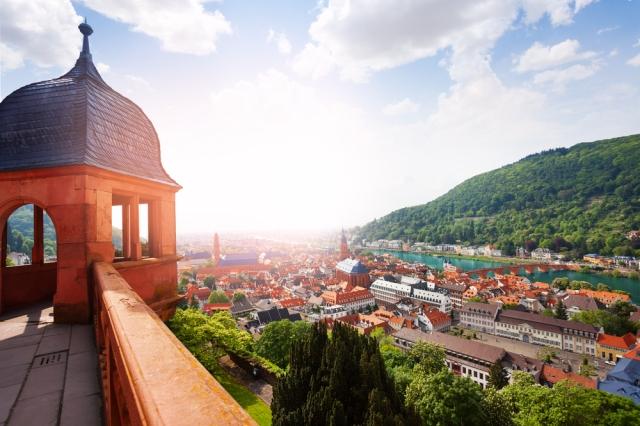 Heidelberg
In the picture-perfect valley of the Odenwald Mountains, on the banks of the River Neckar lies the historic and romantic German city of Heidelberg. Complete with its own fairytale castle, historic churches, and old town, Heidelberg offers all of the charm of ancient Germany whilst quietly going about soaking up some of Europe's best sunshine during its summer months. With temperatures reaching up to 95°F in the summer, Heidelberg offers beauty and heat whilst being visited by a fraction of the amount of those heading for major German cities such as Berlin and Munich. And just in case you want to get closer to the sun, there's always the incredible "Philosopher´s Walk" up in the nearby mountains.
---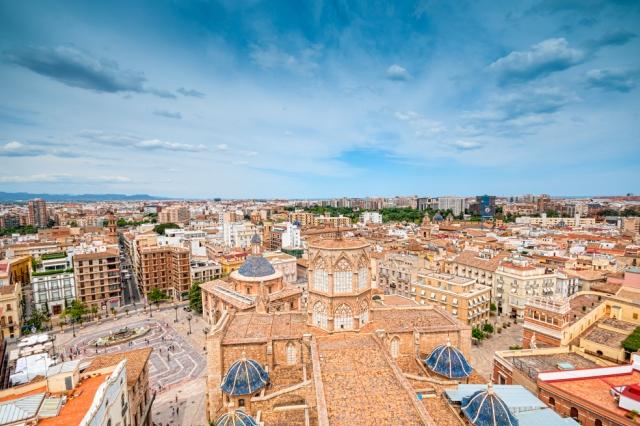 Valencia
Despite being the third largest city in Spain, Valencia does not seem to make it into the travelers' itineraries as much as Barcelona, Madrid or Mallorca. The city's old winding streets, beautiful architecture and fantastic cathedrals make a
road trip through Valencia
the best method of exploration by far. Sitting on the Gulf of Valencia and only a short distance from Mallorca and Ibiza, the city enjoys the same sunshine and heat as those destinations, yet stays relatively calm and tourist free during the peak months. Those that do venture to Valencia are well rewarded with the city's enchanting streets and its gorgeous stretch of coastline.
---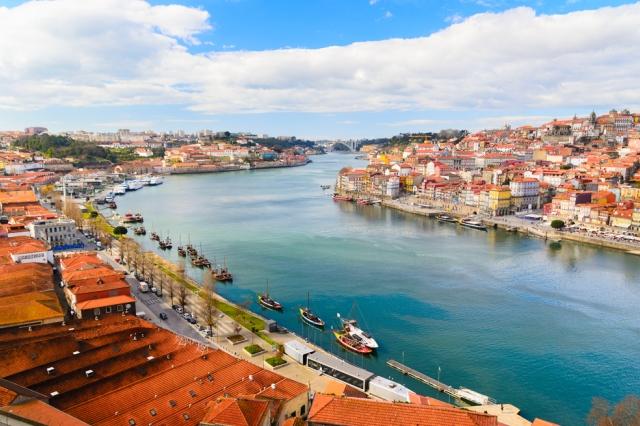 Porto
Portugal's romantic second city Porto is a wondrous melting pot of colors and styles in an old-meets-new city. From eccentric pastel townhouses to medieval bell towers and baroque churches, and from quiet cafes and wine cellars that are just waiting to tickle your taste buds, Porto has something for everyone. Perfect for those wanting some undisturbed heat during the summer months, Porto basks in a glorious climate all year round, particularly in the summer months when temperatures sore.
---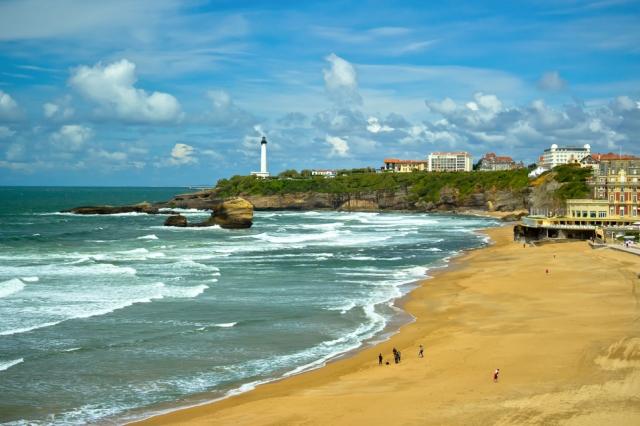 Biarritz
Perfectly poised on the Bay of Biscay, Biarritz is a delightful seaside city that has been a closely guarded secret of travelers for years. As stylish and impressive as any of France's bigger cities, the city still shows signs of its Napoleonic, belle epoque, and Art Deco past. Biarritz is also fortunate enough to fall under some of the fabulous heat and sunshine that blesses some of its other neighboring cities on the French southern coast--perfect for enjoying with the top down on your
convertible rental in France
from Auto Europe. Filled with sunshine, there are few prettier cities in France, but don't take my word for it - just ask the legions of surfers that descend on Biarritz each year for its world class surf.
---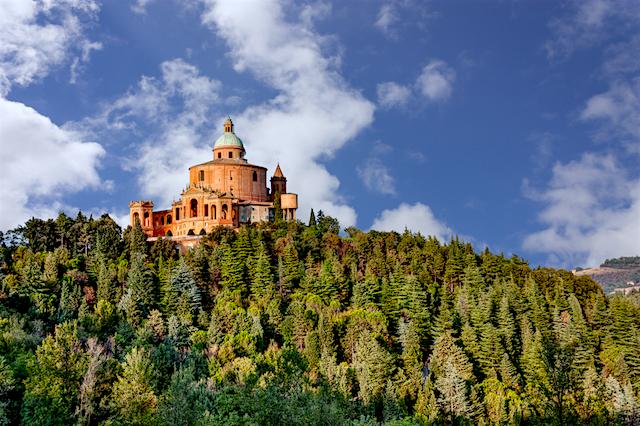 Bologna
The quintessential Italian city of Bologna has the beauty and elegance to rival any of Italy's traditionally popular cities as well as the energetic down-to-earth honesty of Italians at their finest. Wonderfully rich in culture and cuisine, as well as the youthful feel added by one of Italy's oldest universities, Bologna is a perfect destination for a
road trip through Italy
. The city that captures the mind, body and soul will also capture your imagination now that you know that Bologna always enjoys a perfect climate of mild heat that rises to summer temperatures ready to rival anywhere on the continent. Where better to twirl your spaghetti, sip your wine and lap up some rays?
---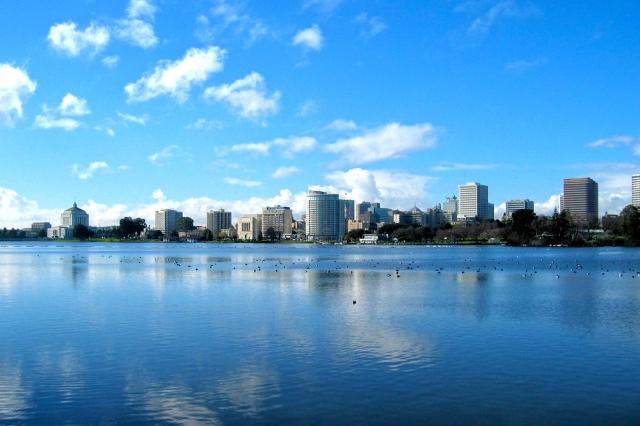 Oakland
The city that has long been in the shadow of nearby San Francisco is breaking into a league of its own. Vibrant, artistic and full of the imagination of California's most energetic youth, Oakland is rapidly becoming one of California's must see cities. Like anywhere in the Golden State, Oakland enjoys the Californian sun and has stretches of picture perfect coastlines in the city. Enjoy the heat of California and avoid being swamped by people.
---

Adelaide
Slipping under the radar of those hitting Sydney and Melbourne, Adelaide is the sophisticated quiet little brother that is earning a reputation as one of Australia's most forward thinking and exciting cities. The city basks in its multi-cultural flavors and enjoys a thriving arts and music scene, all amongst the growing number of independent bars and pubs tucked away on side roads. Like any city in Australia, Adelaide enjoys tropical heat whilst Europe shivers in the cold winds of winter and Australians head for the beach as their summer kicks in. The perfect escape for Europeans looking for sun, sea, and space all year round.
---
Soak Up Some Sun, Year-Round with Auto Europe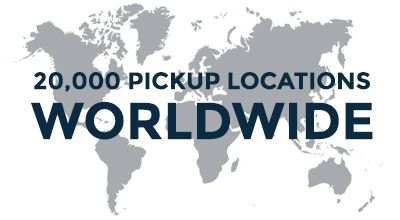 Discover all these wonderful underrated sunny locales around Europe, and more, when you pick up a rental car from Auto Europe. With 24-hour customer service,
hotel-accommodations
, and the lowest-rates industry wide, there's no reason to book with anyone else. Travel with Auto Europe, and you'll surely recognize the difference right away.