Italy is a gorgeous country full of fascinating historic buildings, ancient Etruscan and Roman ruins, and grand monuments, so you are spoiled for choice when it comes to
planning a trip to Italy
. Below are the best monuments in Italy to see on your vacation to la Bella Italia!
---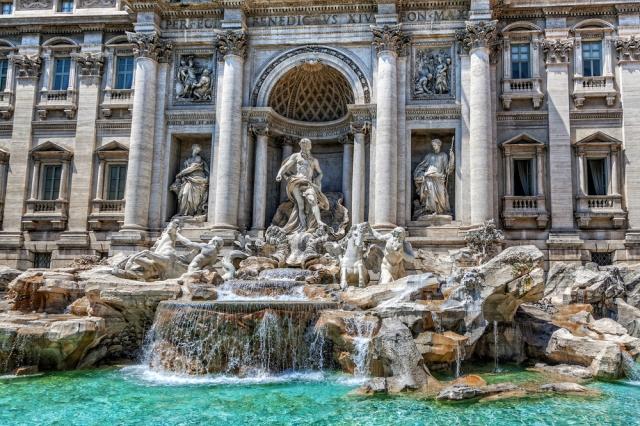 Trevi Fountain, Rome
The Trevi Fountain (La Fontana di Trevi) is one of the grandest and most beautiful monuments in Rome, and it attracts thousands of visitors every single day. Dazzling white marble sculptures and crystal clear water make it a stunning sight, especially in summer. Visit in the early morning or late night to avoid huge crowds, and toss a coin over your shoulder into the water (facing away from the fountain) to ensure that you return to Rome --or two, if you're seeking love!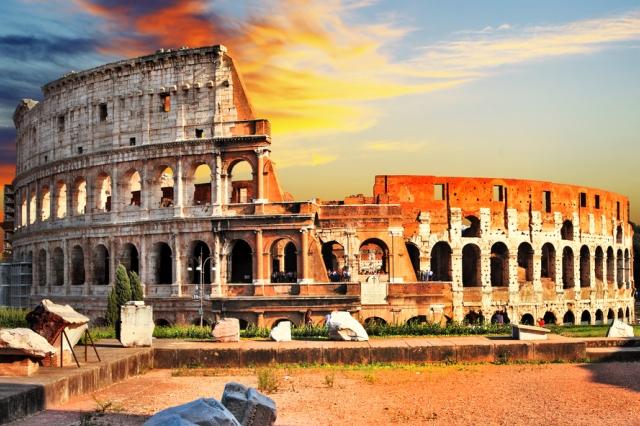 Colosseum, Rome
The Colosseum in Rome (aka the Flavian Amphitheater) is one of the greatest ancient works of engineering and architecture, and a must-see
when in Rome
. Take a full guided tour inside the Colosseum, and find out about its bloody history of gladiators, exotic animals, and the glory of ancient Rome. For the best experience possible, book a tour ahead of time, and beware cheap, overpriced souvenirs sold right outside the Colosseum, as well as "gladiators" in costume who pose for pictures and then demand money.
---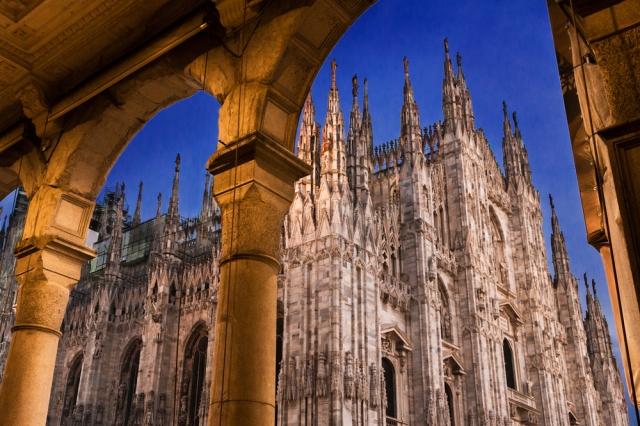 Milan Cathedral (Duomo Milano)
The Milan Cathedral is a huge, impressive, and very beautiful Gothic cathedral dedicated to St. Mary of the Nativity. The towering spires and imposing façade are simply breathtaking, and you can visit the old baptistery under the cathedral if you'd like to learn a bit more about the history of the cathedral and old Milan.
---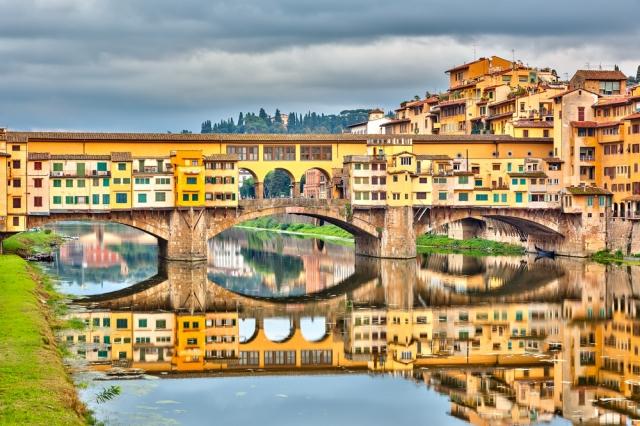 Ponte Vecchio, Florence
Florence's old medieval stone bridge, the Ponte Vecchio, is a strikingly beautiful monument in the romantic Tuscan city's ancient center, and one of the most visited tourist attractions in Florence. The bridge is still lined with shops as it was in medieval times, but it is now occupied by jewelers and souvenir shops, instead of the butchers that once took residence there.
---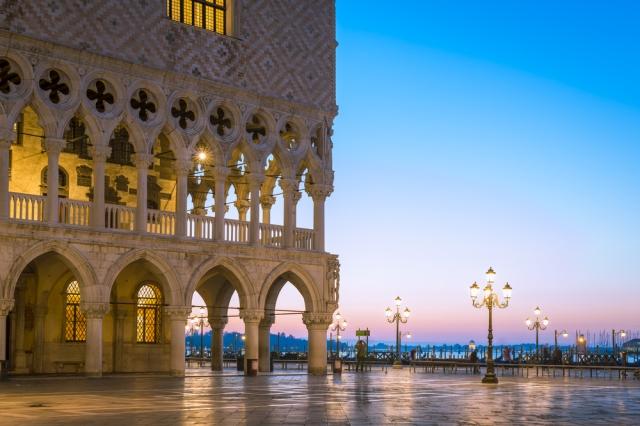 The Bridge of Sighs / Doge's Palace, Venice
Venice
has a wealth of monuments and great sights, of which one is the magnificent Doge's Palace and the famous Bridge of Sighs. The Bridge of Sighs connects the palace with the prison, and it was said to offer prisoners the last view of the city before they were condemned to their cells. The white limestone bridge and beautifully decorated palace are well worth seeing up close, whether by gondola or a walking tour.
---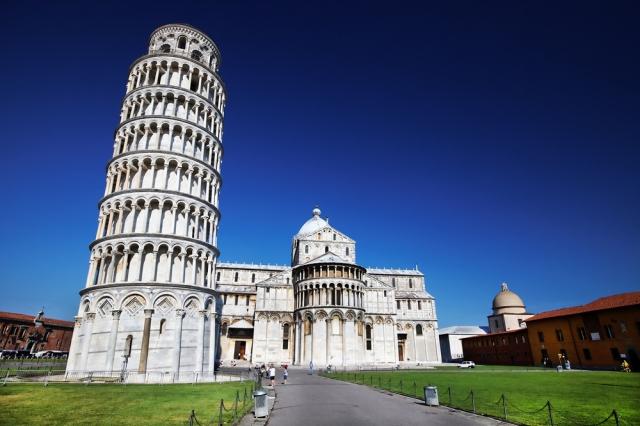 Leaning Tower of Pisa
As one of the most visited monuments in Italy, it may be a real tourist trap (especially with that obligatory holding-up-the-tower snapshot), but this curious architectural anomaly is well worth seeing with your own eyes. The surrounding buildings are beautiful, and Pisa is a great day-trip from Florence or other Tuscan cities. Spend an hour or two appreciating the bizarre tower, and then head into the town of Pisa for a relaxed Tuscan lunch.
---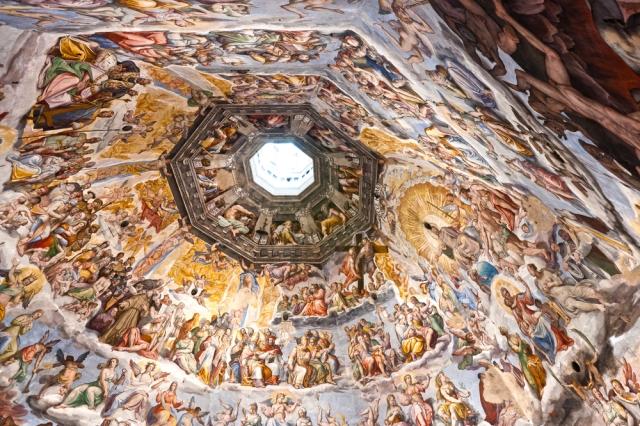 Florence Cathedral (Duomo)
One of the many tourist attractions in Florence is the stunningly beautiful cathedral. The exterior is clad in colorful, decorative marble slabs that are a delight to look at, and Giotto's Campanile (Giotto's Belltower) and the large red-roofed dome make this cathedral especially beautiful. There are stunning murals inside the cathedral, and part of the crypt is open to the public.
---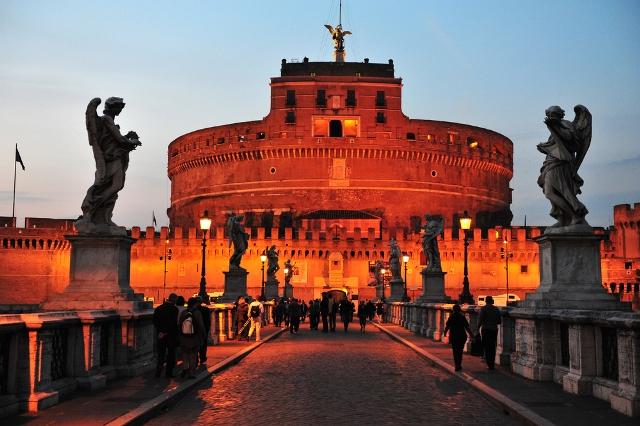 Castel Sant'Angelo, Rome
This unusual cylindrical building is one of Rome's most interesting monuments. Also known as Hadrian's Mausoleum, the building was originally built by Roman Emperor Hadrian as a tomb for himself, and was later used by popes as a fortress and a castle. There is a passageway along a wall connecting the Vatican and the castle which was used as an escape route for popes through the ages, and the castle holds a rich history steeped in stories of religion, politics, and scandal.
---
Explore Italy's Top Monuments with Auto Europe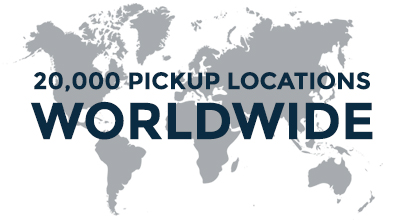 Embark on your Italian vacation today, and explore all these incredible monuments and more, as you cruise the country with a
rental car in Italy
. In addition to car rentals, Auto Europe also offers a
variety of luxury cars
,
hotel accommodations
, and even
long-term rentals
! Give us a call today, toll-free at 1-888-223-5555, and prepare for the vacation of a lifetime in Italy.