Among the many sweet nothings that a dear partner might say, there's nothing nearly as sweet as those three little words. No, I don't mean "I love you", even though it's nice to be loved and have it expressed. I mean that moment of pure bliss when you look into your sweetheart's smouldering eyes and hear them say, "I've bought tickets." I am not alone in this predilection: A
survey of couples
by the US Travel Association has found higher relationship satisfaction among couples who travel more. This is so compelling that I may even advocate bypassing the jewelry store during most gift-giving events and heading straight to a skilled travel agent, or maybe browsing the incredible discounts and simple booking processes to be found on Auto Europe's website.
Planning a vacation with someone expresses that you value their companionship and that you want to create a story together. It also adds to the narrative of your story. Relationships evolve. So, too, do the kinds of vacations you decide to take together. This is great news as no one wants to take the same exact vacation twice. There are so many incredible destinations and so many unique ways to indicate through traveling that you are devoted to seeking happiness with your main guy or gal.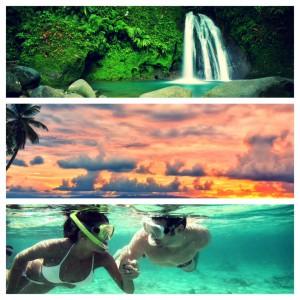 Weekend Getaway
You can test the waters in a new relationship by planning a weekend getaway, but this type of trip has function for sweethearts at any stage. A modern couple will find all sorts of distracting time obligations between work, family, personal interests and managing friendships. While these are all important factors in a well rounded life, so is special time alone with your undying flame. Sometimes it's beneficial to check in with your companion on a weekend getaway vacation. For shorter types of trips, I recommend keeping your plans simple, so you can better focus on catching up with one another in a beautiful new location.
Keeping your adventures within a small geographic area will maximize your focus on the surroundings and, of course, each other. It would be difficult and stressful to attempt to fit a multi-city tour into two or three days, while also giving your companion much needed attention. Caribbean islands are fantastic in this capacity, being relatively small in size, large in appeal and hosting luxurious accommodations that take care of every need during the trip. There is no need for an adventurous couple to be hotel-bound, though. With a rental car in
Guadeloupe
, for example, you will be right on your way toward hiking to natural waterfalls in the lush tropical jungles of Basse-Terre!
Engagement Travel
If you can't imagine taking on the future without your steady's warmth and encouragement, then you might be considering asking that person to become a permanent part of your family. This is an exciting point in a blossoming relationship. You might be trying to decide how to make the moment special. There are many creative and affectionate ways to do this, but a great way is to let gorgeous scenery add to the breathtaking bliss of the moment. There are virtually endless possibilities for engagement travel. You can soak in the sophisticated glamour of the city lights of
Dubai
, or the surreal beauty of
Iceland
's volcanic landscapes. In
Ireland
, you can have a fairytale engagement when you propose at the enchanting Blarney Castle. You can kiss the Blarney Stone for luck, first, to calm your nerves.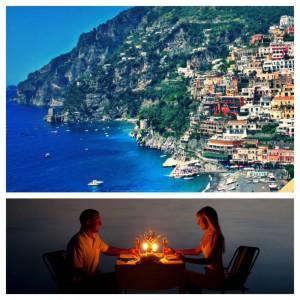 The Honeymoon
After the demanding process of wedding planning, and sense of victory for having successfully thrown what will likely be the most elaborate party of your life, you will definitely be in need of a vacation. Thankfully, some genius of yesteryear invented the time-honored tradition of departing after the reception for a scintillating celebration of nuptials. This is typically a longer vacation, so it's a chance to dream big. Keep in mind that you and your spouse, the person you are meant to love until your last days, will only get one real honeymoon. (Though, if you do want to take a second honeymoon, or a third honeymoon, I am hardly one to keep track!)
This romantic vacation is all about discovery and enjoyment, so it's a perfect opportunity for a road trip in a uniquely beautiful region of the world. If you have ever dreamt about cruising Italy's
Amalfi Coast
, or the historic vineyards of
France
, this is a great time to realize that fantasy. Kick off a joyous union with lush scenery and some of the world's most heavenly cuisine and wine.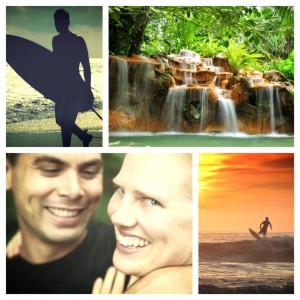 The Babymoon
An increasingly popular kind of vacation, the babymoon is a great way to have a last hurrah before life becomes complicated by feeding schedules, cumbersome baby gear and a whole multitude of conflicting opinions regarding developmental strategy. Your cultural experiences for the next half-decade may center around Sesame Street's musical guests and impromptu story-time puppet theater and that's really alright. Don't get me wrong, having a baby is one of the most rewarding endeavors that two people can take on, and if you are expecting, I applaud and congratulate your growing family. That said, you should expect it to be a while before you can have a quiet four-course meal or see a live performance without babysitter stress. Taking one last vacation, a babymoon, means that you can start this new life chapter with the sense that you have experienced your childfree life to the fullest.
Consider one of the major world cities for sophisticated experiences before you and your spouse cash in your one-way ticket to baby-land. This is a time to do something quintessentially elegant, like seeing the Philharmonic Orchestra in
Berlin
, or taking a gourmet cooking course in
Barcelona
. If you want to spend a whole day in quiet contemplation of Impressionist brush strokes in the Louvre of
Paris
, that's what a babymoon is for! It doesn't all have to be all high-brow; you can also get in some goofy adventure through segway tours or photographing street performers. You should choose activities that you and your spouse find enjoyable, but would likely be unsuitable for a small child. As always, do consider your health, safety, and general sense of well-being before embarking on an overseas trip.
Anniversary Tour
Whatever milestone you've reached, you should reward yourselves for collaboration on facing the many challenges that life throws at couples in this chaotic world. A vacation is a great way to celebrate your achievements and remind yourselves that the future shines bright with infinite possibilities for joy and love. One way to do this is to help one another achieve personal goals through travel. The sky is the limit: You can climb mountains, sail ships, learn languages or even lose a few pounds. Whether you want to learn how to surf the pristine white-sand beaches of
Costa Rica
, or take
driving lessons in London
, anniversary travel is a great way to honor your ability to evolve and grow with your beloved. What could be more romantic than that?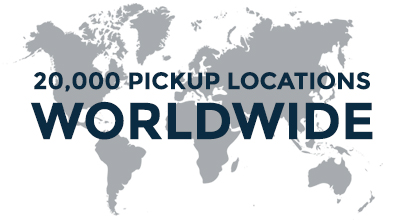 When you're in love, you take on an insatiable desire to experience all the best things in the world with your treasured partner. Thankfully, Auto Europe provides affordable car rentals in more than 8,000 convenient locations
throughout the world
. With nearly six decades of travel experience, we have proudly helped millions of couples achieve their travel dreams. We would love to help you achieve yours. If you're looking for a quality rental car for your trip, our three-step booking engine makes travel planning simple. You can reserve your car online, or call 1-888-223-5555 to speak with us toll-free at any time, 24 hours a day.