Take a moment to imagine complete travel freedom. The warm breeze lazily tousles your hair while the Spanish sun kisses your skin. You glance around, and with open panoramic views, you can see the emerald waters of the warm Mediterranean lapping a jagged, golden coastline. A black asphalt ribbon beckons ahead of you and you are limited only by your will to travel. You roll along, discovering quaint villages and exciting port cities, each one somehow more appealing than the last. Everywhere you stop, you are treated to novel and varying cultural experiences and you just know that you have somehow reached travel nirvana. Rich in culture, perfect weather, historic architecture and gracious locals, Southern Spain offers a unique stage to enact the road trip of a lifetime.
Cruising in Comfort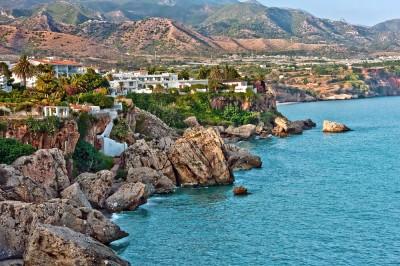 Fall in love with Spain's Mediterranean coastline with a convertible rental through Auto Europe. Convertibles are the supermodels of cars, built solely for pure enjoyment. Our fleet contains sporty little numbers ranging in spirit from the casual Friday sensibility of a compact convertible, right on up to the sophisticated James Bond essence of the Mercedes SLK. Opening the roof of a car compels the driver to voyage only to the greatest of places and allows every passenger to truly enjoy the scenery. The Mediterranean coastline of Spain extends over 1600 kilometers and includes great destinations like Valencia, Barcelona and Alicante along which the natural landscapes and perfect weather create a perfect opportunity for exploration by convertible.
Convenient Collection
One great way to begin an open-ended Spanish road trip is with a convenient Malaga rental car pick-up right in the airport. You can explore the birthplace of Pablo Picasso in your own rolling work masterpiece by reserving a luxury convertible. Malaga is one of Europe's oldest cities and boasts an eclectic array of architectural history, including a gorgeous Roman outdoor amphitheater beset by a castle fortress left behind by the invading Moors, as an ornate and towering cathedral. With quick drives from site to site, you will breeze about Malaga, quickly discovering incredible hiking and soft sand beaches and one of a kind shopping opportunities. You'll find unspeakable beauty at every corner of this ancient city of art with a convertible rental in Malaga!
Coastal Routes
If you can tear yourself away from the hustle and bustle of Malaga, you can cruise for an hour-long coastal drive to the sumptuous city of Marbella. Once a quiet fishing village, this cosmopolitan beach town hosts luxurious amenities and boundless recreational opportunities from golf to para-sailing. You can gander at the palatial residences along the golden mile and indulge in the tempting cuisine of the area, such as fresh seafood paella. A hopping nightlife and deluxe shops are plentiful at the Puerto Banús, a picturesque marina complex.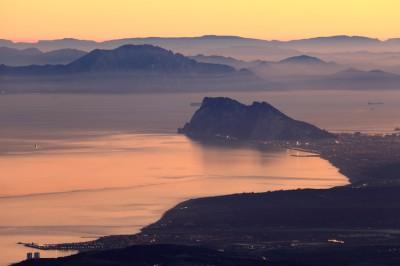 Freedom to Explore
You can venture further west along the glamorous shores and quickly find yourself in the astonishing peninsula of Gibraltar, a fiercely historic city that must be seen to be fully believed. It's technically a British territory, so you will need to be prepared to cross customs, but for the labyrinth of otherworldly caves, panoramic sea views and Barbary Macaques, the only wild monkeys of Europe, this remarkable destination is most certainly worth the extra time. From Europa Point, you can peer at the sea and view the coast of Africa! From there, you can traverse further to charming Cadiz for more fun and sun.
With more than 20,000 convenient pick-up offices in unique locations worldwide, Auto Europe is proud to provide travelers with options. Whether you seek a special type of car or a unique locale, Auto Europe's extensive fleets, including luxury models and SUVs can ensure you get around in a style that's as unique as you are. Our travel experts work tirelessly to help you personalize your travels. Call us toll-free today at 1-888-223-5555 so we can help you plan your dream road trip.