Each day, countless travelers scour the web for the best travel deals and advice, and when it comes to getting a great rate on a last-minute international car rental, this just so happens to be our area of expertise. Travelers will find an even bigger return when they choose to book their last-minute car rental through a broker like Auto Europe.
Take a look at the top 7 perks of how planning your trip last minute will prove to be an invaluable decision.
---
Save Money
As a broker, Auto Europe works behind the scenes to bring you the best prices possible for an array of
car rental suppliers
(Hertz, Budget, Avis, Enterprise, etc), which are typically even better than the prices offered individually by each supplier. When these companies have inventory they need to move, Auto Europe is the first to know, and we are able to offer a wide selection of vehicles at prices that simply cannot be beat. When traveling, cab and bus fares add up quickly, especially if you're planning on doing a decent amount of sightseeing during your time away. If you're visiting a larger European city, you probably won't be able to cut out public transportation altogether, but a rental car will significantly reduce how much you depend on it.
Added Convenience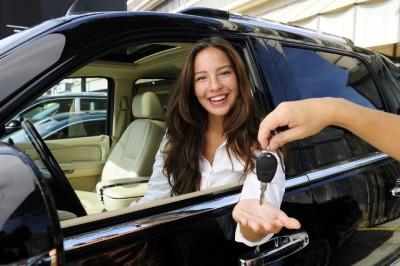 With unparalleled access to over
20,000 pick-up locations
in over 130 countries worldwide, renting a car in a foreign city could not be easier. Perhaps you are looking forward to a relaxing
getaway in Italy
, but are looking to avoid venturing into larger cities like Rome or Milan. Initially, you probably figured you would have to in order to collect your rental car, but when you rent with Auto Europe you will be able to find a pick-up office in even some of the smallest Italian cities. A car rental is also a great option if you are traveling with someone who has limited mobility. There are some European metro systems that are not particularly kind to users who have trouble walking for long stretches or climbing stairs. Some stations are well-equipped for travelers with limited mobility and disabilities, but you might find that these are few and far between.
Additional Space
Not all companies are able to offer a diverse selection of car rentals last minute. Thankfully, when you work with Auto Europe, we can get you the car with the space you need. Renting a larger vehicle, like an SUV or a van, provides you with the ability to travel with a larger group of people. For families working out the logistics for a ski
retreat in Switzerland
, you will soon come to the conclusion that having a rental car with additional space at your disposal is the only realistic option for easy transport of your luggage and equipment. In addition to the issue of space, snow-covered and icy roadways are also inevitably on tap for any Swiss adventure, so you're sure to feel more secure behind the wheel of a rugged SUV like the
Range Rover Evoque
.
More Time to Enjoy Your Surroundings
After you have picked up your rental car, you will find the accessibility it provides will enable you to discover your host city on your own terms. It's true that a car rental and public transportation can augment each other, creating a truly unique way to travel, but when you make the decision to free yourself from the restrictions and limitations of pricey cab rides and unreliable train and metro schedules completely, you are opening up a new world of possibilities for your vacation. For some, a European vacation is an opportunity that doesn't come around every day, and many of these individuals have their hearts set on visiting as many cities as they can in a relatively short amount of time. There are certain instances where Auto Europe is able to help you arrange a
one-way car rental
, which allows you to pick up your rental car in one city and drop it off in another; providing you with the ability to cover more ground and see more sights!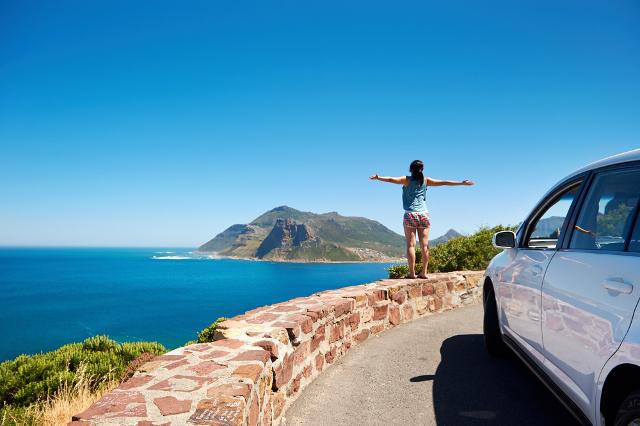 Diverse Fleet Selections
When booking a car rental with Auto Europe, you benefit not only from our decades of experience, but also from the experience of the well-respected rental agencies we work with. Gone are the days of a "one size fits all" approach to renting a car. We understand your trip will be just as unique as you are, so you should be able to rent a car that will fulfill the specific needs of your itinerary. From minis and compacts, vans and SUVs, to convertibles and luxury options, Auto Europe can help you find the make and model that will best compliment the demands of your trip. Take a look at our
fleet selection
in order to get a better idea of what rental cars are offered in specific countries.
Style
For many individuals, having rental options celebrated for their superior performance and engineering excellence is extremely important, and depending on your needs, choosing to arrange a
luxury car rental
could be a fantastic option. Perhaps you need to keep up appearances in front of business associates, or are looking to surprise your significant other with a vehicle from our
prestige fleet
; whatever your needs may be, Auto Europe is able to accommodate all tastes. If you don't have any specific reason to arrange a high-performance car, just take inspiration from the glamorous locale you'll be venturing to. Picture yourself cruising along the French Riviera in a stunning
Maserati
, or navigating between landmarks in London behind the wheel of a sophisticated
Bentley
. It's no secret that all trips are best accented by performance and style.
24-Hour Assistance
No one likes to think about anything bad happening to them while they're on vacation, but unfortunately unexpected circumstances can occur. When traveling internationally, these snags can become complicated by language barriers and other cultural diversities, leaving you feeling confused, alone and far from home. But when you
book with Auto Europe
, you have peace of mind in knowing that we're here for you 24/7 before, during and after your trip. Reserving a car rental in Europe is easy when you use Auto Europe's secure, three-step booking engine, or by contacting one of our travel experts toll-free at 1-888-223-5555.