Whether your idea of luxury is pampered relaxation at an all-inclusive spa, envious glances cast your way as you cruise through the city in an expensive super car, or wearing the newest designs in haut couture, Auto Europe is here to advise you of five luxurious leisure locations for some well-deserved self-indulgence.
ITALY – Fashion Forward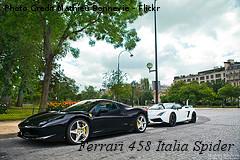 From the finely tailored lines of your clothes to the tips of your shoes, express another dimension of your impeccable style without saying a word when your
rent a Ferrari 458 Italia Spider
with Auto Europe in Italy. Italians have a well-earned reputation for exceptional levels of seemingly effortless elegance. Pay a visit the Gucci Museo in Florence, where you'll learn about the evolution of one of Italian fashion's most coveted international brands, as well as being able to purchase select products from the Gucci line. Next, drive to internationally renowned, fashion capital Milan, where the majority of Italy's fashion innovators such as Armani, Dolce & Gabbana and Prada's headquarters are located. Keep in mind you're limited to approximately eight cubic feet of trunk space in the 458 Spider, so select your new trend-setting acquisitions wisely.
SPAIN – Urban Oasis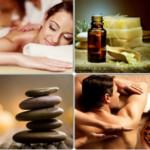 From the moment your plane touches down at the
Barcelona Airport
begin the release of your worldly tensions and prepare yourself for a well-deserved and luxuriously indulgent vacation. Sit back and relax in the comfort of a
private airport transfer
that will whisk you away to a sanctuary of pampered serenity. The El Palace is a Mayan culture inspired hotel and spa set in beautiful Barcelona, Spain. Begin within the Temazcal, a Pre-Hispanic sauna, where a purification ritual with a Temazcaltzin o Chamán takes place. Restore your body, mind and spirit with the healing power of the four elements, as volcanic stones are heated and covered liberally with fragrant, soothing herbs. Complete your cleansing with an exhilarating "sensations" shower followed by a warming cup of tea. Other holistic havens at which you may compare rejuvenation services are The Spa at Mandarin Oriental, an oasis with a Fareast theme, or Six Senses Spa. Both locations are conveniently set in Barcelona and can easily be accessed by a rental car.
GERMANY - Increased Speed
The words "
car rental in Germany
" are synonymous for me with images of accelerating on straight-aways and hugging tight curves along the Autobahn. Watching forests, fields and mountains pass by in a blur, as each subtle turn and change is made with precision and practically imperceptible movement. In a
Porsche Panamera 4S car rental
with Auto Europe visit the A81 between Gottmadingen and Weinsberg, where Porsche vehicle tests have been known to be performed in the past by the manufacturer itself! This section is an area where you may fulfill your need for speed unencumbered by pesky speed limits. If you find yourself near
Stuttgart
, it's worth a trip to visit the Porsche factory and accompanying museum.
SWITZERLAND – Iconic Status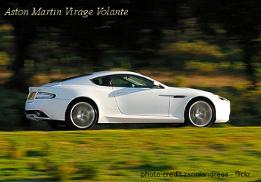 Fictional character James Bond has an iconic status that continues to influence generations of action movie fans and the genre of mystery and espionage oriented literature. Quickly gain a reputation as a person of discerning taste when you are seen in an
Aston Martin Virage Volante
. Rent a prestigious vehicle that sets you apart, whether you're tossing the keys to a reverent valet at the
Schweizerhof Hotel in Berne
, or cresting the Furka Pass to relive the epic car chase between Bond and Goldfinger. Though not an Aston Martin DB%, you'll be a focal point for admiration. The Aston Martin Virage Volante lends an incomparable air of sophisticated character combined with athletic prowess.
Another enticing option is to
rent a Lamborghini Aventador
, king of the super cars. Efficient aerodynamics combined with the unique design Lamborghini is known for! Savor the intoxicating thrill of putting these vehicles through their paces. If the opportunity to drive one of these vehicles alone is enough to sustain you, take a scenic drive through Germany at a more sedate pace.
FRANCE – Cultural Romance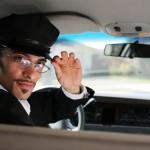 A little snow and sunny rays add a lovely glow to any wintry scene. This season, relinquish the wheel to enjoy the intimacy and elegance of a
chauffeur driven luxury vehicle
as you tour one of the most culturally rich and romantic city's in the world, Paris. With Auto Europe, you're guaranteed the ultimate "luxe experience" in a highly appointed vehicle with an English-speaking chauffeur who can share their intimate knowledge of the city. Whether you're en route to a decadent French restaurant, or attending the opening of a new exhibition, hiring a chauffeur driver with Auto Europe will enhance the feeling that you're in the lap of luxury and increases your city savvy exponentially.
Auto Europe offers an
enviable spectrum of luxury and sports car rentals
to suit each situation and destination of your travel. Award-winning, platinum-level service is provided through your entire booking process, and extended through the completion of your rental. Contact Auto Europe's prestige department at 1-888-223-5555 to confirm a private luxury chauffeur driver, transfer service, or to rent a car from the luxury, or sports car category of your choice for your next European vacation.