Summer is right around the corner, so it's time to start figuring out how you're going to spend some of that hard-earned vacation time. With a host of great festivals and events planned throughout the summer of 2014, Ireland is a fantastic option for a memorable summer trip. Here are ten ways travelers can enjoy an invigorating summer vacation in the Emerald Isle.
Go for a Coastal Ireland Drive
Home to the Wild Atlantic Way, a stretch of pavement that is considered to be one of the most beautiful drives on the planet, Ireland is a destination that should be explored on your own terms. The Wild Atlantic Way extends from Donegal to West Cork, and once it has been completed, it will be the longest defined coastal drive in the world, with 156 strategically placed discovery points along the way. Whether you're interested in touring in a luxury car, or if you're simply in need of a traditional rental car in Ireland, Auto Europe has the vehicle that will best compliment your sight-seeing excursion along the Wild Atlantic Way!
---
Be Part of the Story
Ireland's literary legacy is expansive, and there's a story tucked around every corner, built into the foundation of every building and forever ingrained in the memories of proud locals throughout the country. In Dublin, instead of saying "Hello", locals often say "What's the story?" A quirky tradition that more than likely stems from having an array of literary legends that have all once called the city home. So spend some time wandering through the streets of Dublin, resounding with familiar references from acclaimed novels, join one of the country's famous literary pub crawls, or simply chat with a local to learn more about Ireland's literary connections.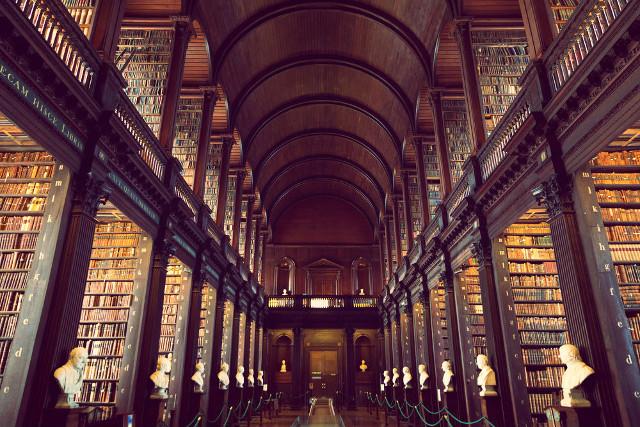 ---
Experience Pub Culture
Pubs in Ireland aren't just dimly lit watering holes where locals go to toss back a pint; these establishments are actually deeply rooted in Irish history and culture, serving as a meeting place for friends, neighbors and complete strangers, where they can go to converse in a relaxed atmosphere. Irish pub culture cast a spell over a number of great writers, and whether you're a fan of Joyce, Beckett or Wilde, each have written stories centered on pub life. Another intriguing element of Irish pub culture are pub songs, and you'll be hard-pressed to find a traveler who has returned from Ireland without a memorable melody burned into their hearts.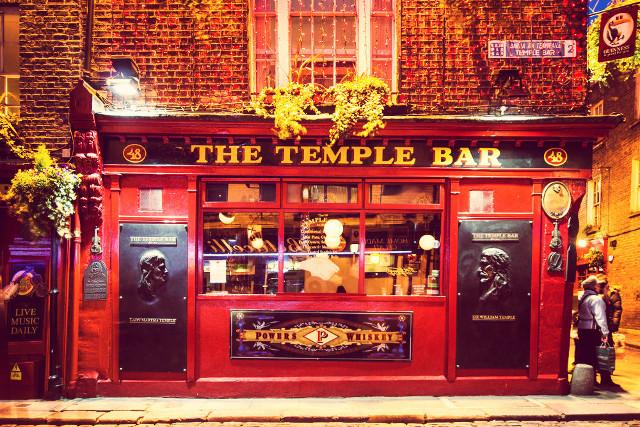 ---
Attend Festivals
Dublin Writers Festival is Ireland's premier literary event, where some of the most distinguished writers gather to attend workshops, readings and screenings, as well as to discuss, debate, and review works in progress. A dynamic mixture of poets, writers of fiction and non-fiction, playwrights, screenwriters and lyricists, this festival brings new talent and household names together in various venues throughout Dublin. Limerick has been named a National City of Culture, and throughout 2014, visitors will be able to attend an array of cultural events ranging from art and film to theater and music. When it comes to niche festivals, Ireland's the place to be! From the Irish Coffee Festival in Limerick, to the Ireland Bike Fest in Killarney, virtually no interest goes unrepresented!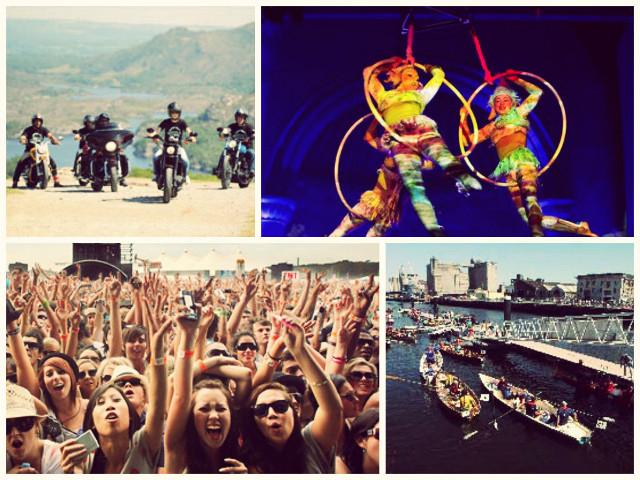 ---
Visit Giant's Causeway
If you're planning on popping over to Northern Ireland while you're abroad, a trip to the Giant's Causeway should be bumped to the top of your must-see list. The Giant's Causeway is a World Heritage Site that was formed from a volcanic eruption over 60 million years ago. Renowned for its polygonal columns of layered basalt that form eye-catching stepping stones leading from the base of the cliffs and disappear into the sea, the Giant's Causeway is an area of outstanding natural beauty that must be seen in person to be truly appreciated. Altogether there are 40,000 stone columns, with some of the tallest examples reaching as high as 40 feet. Steeped in myth and legend, these impressive formations have been attracting visitors for centuries.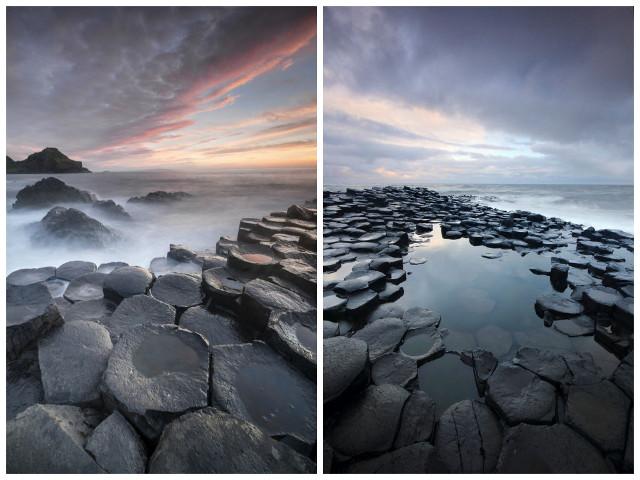 ---
See the Cliffs of Moher
Rising from the waves on the west coast of Ireland, the Cliffs of Moher are a truly outstanding coastal feature, as well as one of the country's biggest tourist attractions. The cliffs stretch for nearly five miles and reach their highest point near O'Brien's Tower. Due to the extreme vertical positioning of the Cliffs of Moher, travelers are given a unique birding opportunity, as the cliffs are a haven for several different species of nesting sea birds.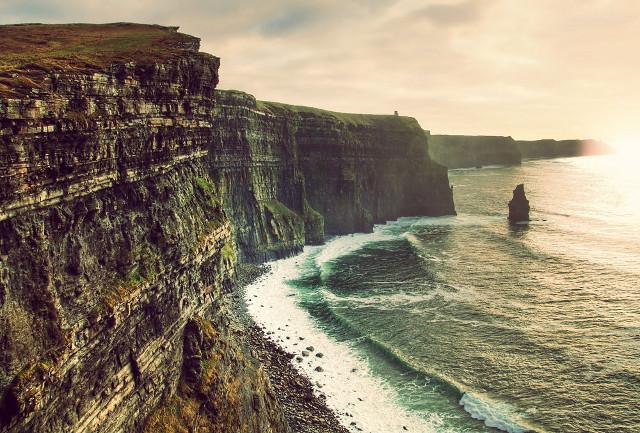 ---
Explore Castles
Tradition, history and heritage come together when you embark on a castle tour in Ireland. See firsthand how architectural splendors and centuries worth of history entwine in beautiful natural settings. Venture to County Tipperary to visit the Rock of Cashel, which is the ancient fortress where the warrior Brian Boru was crowned High King of Ireland in 1002. No castle trek through Ireland would be complete without visiting Blarney Castle, where you can kiss the notorious Blarney Stone, and as legend has it, receive the gift of gab. Climb the ten flights of stairs to reach the stone, located at the top of the castle's main tower, grip two metal bars, lie backwards and a castle worker will hold your legs while you reach out, upside down (over a ten-story drop) to kiss the stone.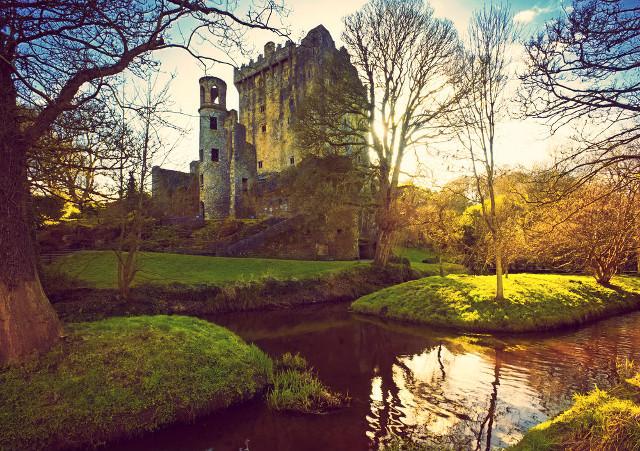 ---
Have a Nautical Adventure
From scuba diving and guided snorkeling tours, to whale watching and deep sea fishing, there are plenty of water-based activities to keep you busy this summer in Ireland. The dive centers and tour operators in Cork are some of the best in the country, and experienced guides will be able to help you attain certification, and then escort you offshore to some of the region's best dive locations. Take a 90-minute cruise from Howth, an iconic Irish harbor community, to Dun Laoghaire, a quintessential sailing center in order to experience the landscapes surrounding Dublin from a completely different angle. Or if you're interested in cooling down on an actual beach, there are plenty of cozy coves along the coast that are perfect for a relaxing outing.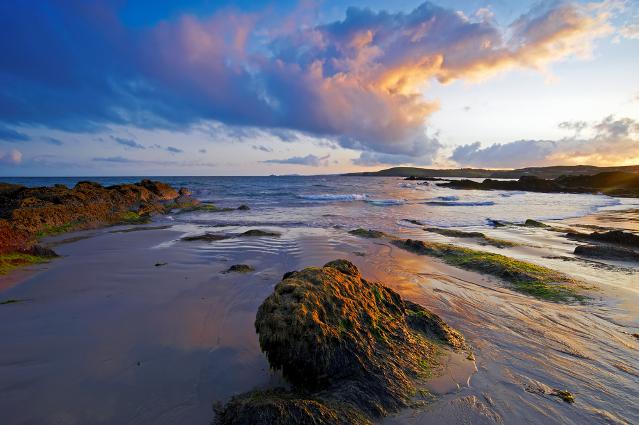 ---
Play a Round of Golf
Boasting approximately one-third of the world's best links courses, Ireland is an island paradise for golfers. Ranging from private to semi-exclusive, Irish links offer some of the most phenomenal scenery, complete with rolling dunes and stellar seaside views. The Tralee Golf Club in Co. Kerry earned a coveted spot on the Top 10 Ocean Courses list and with good reason! Each hole has an impressive view, each with an equally fascinating story behind it. The Adare Manor Hotel and Golf Resort offers an 18-hole championship course, featuring aquatic challenges of a 14-acre lake in the first nine holes! Adare can be easily accessed by rental car, as it is only a short drive from the Shannon Airport. County Louth, a region that is sometimes referred to as Baltray, has also hosted a number of national and international events at both the amateur and professional level, which has led Golf World Magazine to call the course one of the best kept secrets in Irish golf.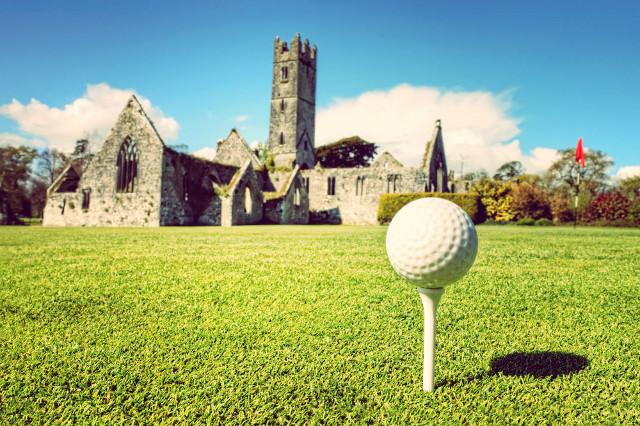 ---
Venture Off the Beaten Path
Try your hand at sheep shearing in Gorey, go mud-surfing in Killarney, see rare birds of prey in Clare, go fly fishing on the Blackwater River, or set sail in Western Cork; the unique possibilities in communities throughout Ireland are plentiful if you're willing to think outside of the box. And for a little bit of pampering after a vacation filled with unique activities, why not visit one of Ireland's seaweed spas to feel tiredness and tension slip away. You'll return home feeling relaxed and rejuvenated with a myriad of travel stories that will surely impress even the most jaded listener.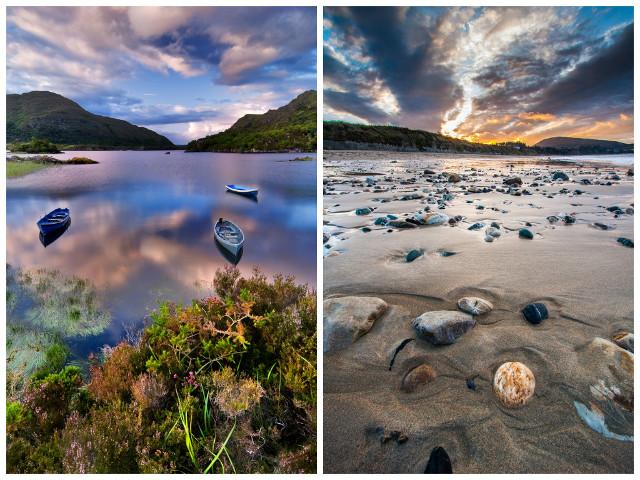 ---
Guaranteed Best Rates on Car Rentals in Ireland
With so much on offer this summer, renting a car while visiting Ireland is a fantastic option, as it will allow you to completely tailor your itinerary around what specifically interests you. In addition to the convenience it will add to your trip, travelers will find that car rental rates in Ireland are some of the lowest in all of Europe (currently rates are starting at only $9 per day), making planning your trip extremely cost-effective. Reserving an Ireland car rental is easy and can be done online by using Auto Europe's secure, three-step booking engine, or by contacting one of our knowledgeable travel experts directly toll-free at 1-888-223-5555.