Ireland – home to some of the world's most spectacular green landscapes, an incredible "trad" folk scene, prehistoric ruins, and rugged cliffs and stone structures of epic proportions. The Republic of Ireland and Northern Ireland may share the same land mass, but the cities, towns and counties within them each have their own unique culture.
The best way to immerse yourself in Ireland's diverse culture and beauty is to rent a car. Having your transportation gives you the freedom to not only see parts of the country that you wouldn't see otherwise, but also to explore the country in your own time and at your own pace, staying somewhere if you love it and leaving early if you don't. It's the ultimate way to see the best of Ireland!
From Cork to Belfast, here is the best of Ireland:
---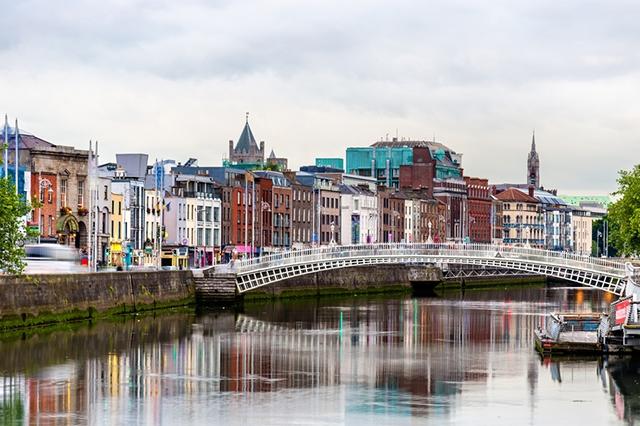 The Famous City of Dublin
One of the most famous cities in the world, Ireland's capital Dublin has more to it than meets the eye. With a history that dates back to the 9th century, immerse yourself in Dublin's museums and walking tours to try to get a sense for this monumental city. And of course your Dublin experience would not be complete without an evening or two spent in an Irish pub! With thousands to choose from in the city, you can opt for a traditional live music-filled den or a swanky up-market one; it's up to you.
---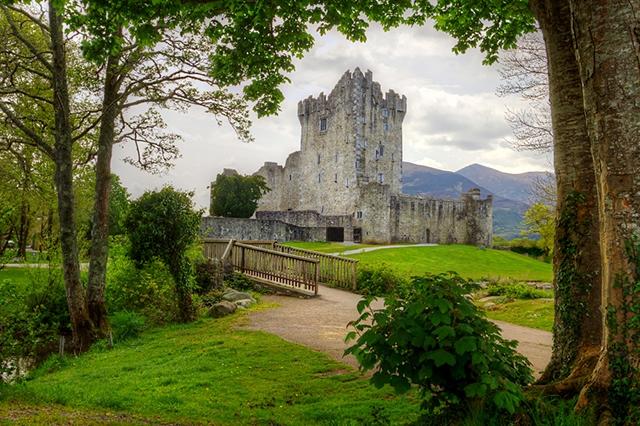 Killarney National Park
For an idyllic drive with breathtaking views of lakes, mountains and forests, Killarney National Park's 10,236 hectares is the place. The protected park is integral in maintaining the precious ecosystem of the country and region. Home to native red deer who have lived there for over 12,000 years, as well as rare insects, birds, and fish, the park is great for nature lovers looking to sight-see and thrill seekers looking to hike, raft, and climb. And if you really want an adrenaline rush then try walking across the Gap of Dunloe, a narrow mountain pass that can be completed in a day.
---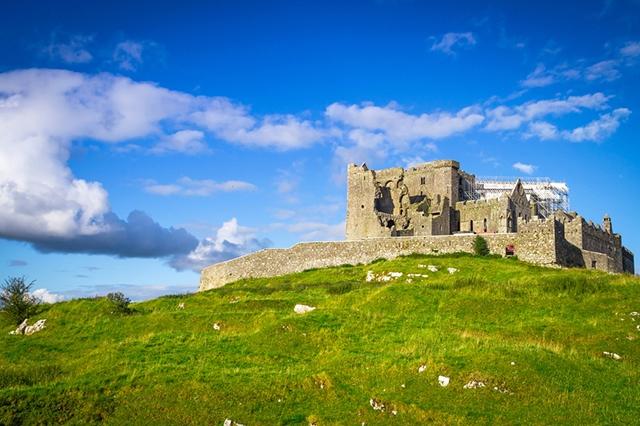 The Rock of Cashel
You may think a rock is not worth your time, but believe us this particular one really is. The Rock of Cashel, also known as the Cashel of the Kings, is more than a rock; it is one of the most incredible collections of Celtic art and medieval architecture in Europe. The most visited heritage site in Ireland, the rock was originally the seat of the High Kings of Munster in the 5th century AD, although much of the current site dates back to the 12th and 13th centuries.
---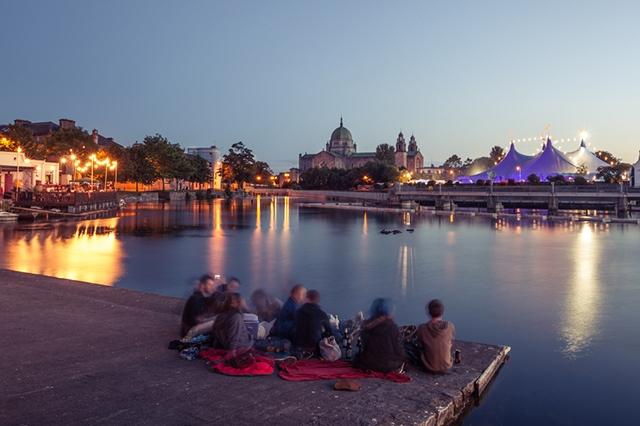 Galway City
A cobblestone town with plenty of culture and excitement, Galway City is not only a site to see in itself, but is also a great location to access tourist destinations such as the Aran Islands and Connemara. Galway City is a student town, but don't be discouraged, the crowd is diverse and welcoming. Head to The Blue Note for hip and happening bands and to The Crane and Taaffes for a traditional Irish pub, complete with Guinness on tap.
---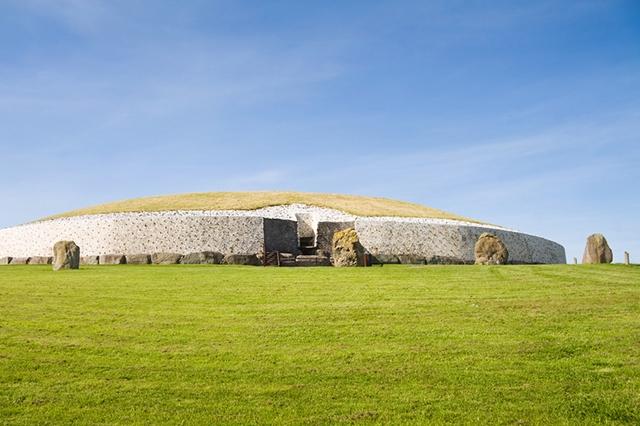 Brú Na Bóinne
This prehistoric landmark is a must-see excursion on any Irish adventure. Brú Na Bóinne is a necropolis that unbelievably pre-dates Stonehenge and the Egyptian pyramids. Named the world's most important prehistoric landscape, Brú Na Bóinne dates back to the Neolithic or Late Stone Age some 5,000 years ago. Visit the passage tomb of Newgrange, dating back to 3200 BC, and if you are visiting in autumn you can bid for tickets (they are selected by a lottery) to see the winter solstice light in the chamber. The site must be accessed by the Brú Na Bóinne Visitor Center.
---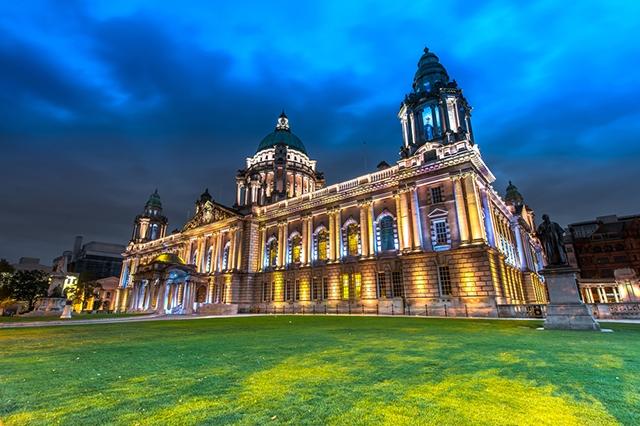 Belfast
Transforming itself from an unpopular locale to one of world's most exciting, Belfast, the capital of Northern Ireland, is today a thriving city filled with innovation and historic pride. The city's famous old shipyards are home to one of Belfast's greatest attractions, the Titanic Belfast Center. Located in the Titanic Quarter, the Titanic Belfast is a museum and center dedicated to the history of the construction of the ill-fated liner back in 1912. Expect to see beautiful reinvigorated Victorian houses alongside homely character-filled pubs.
---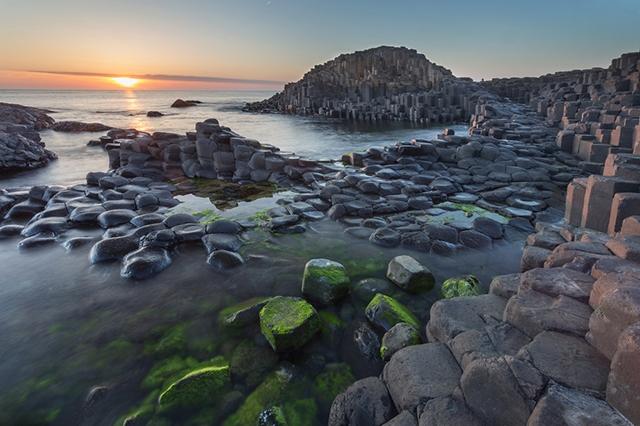 Giant's Causeway
One of Ireland's most iconic natural settings, Giant's Causeway is located between Belfast and Derry in Northern Ireland and is a UNESCO Geological Wonder. The incredible positioning and shape of the basalt columns that make up the structure date back to around 60 million years ago when cooling lava is thought to have naturally created the huge steps that lead into the rough sea.
---
Cork
Cork City is technically Ireland's second city, but many locals call it the real capital of Ireland, while County Cork (the area that surrounds the city) is a lush landscape of old fishing villages, pubs, culture, and mountain passes. Some like to think of Cork as having all of the best bits of Ireland. The cosmopolitan city of Cork, a city that happily meshes its old traditions with its new and exciting young generations and the county, is a mythical and magical part of Ireland that satisfies every dream you had about Ireland's perfect landscape.
---
Enjoy the Best of Ireland, from Cork to Belfast with Auto Europe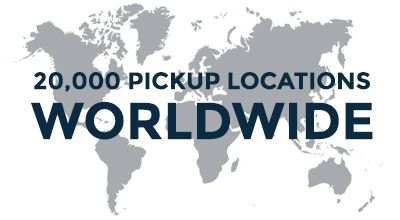 With so much on offer, renting a car in Ireland is a fantastic option, as it will allow you to tailor your itinerary around what specifically interests you. Not only can you rent a car easily and for cheap! But Auto Europe also offers premiere hotel accommodations, as well as luxury car rentals in a variety of locations around the world. It's all so easy, and can be done online by using Auto Europe's secure, three-step booking engine, or by contacting one of our knowledgeable travel experts directly toll-free at 1-888-223-5555.