The Farmer's Almanac has predicted that this winter will soon arrive with gusto, bringing deep chills and ample snow. Though this is likely just perception, the bite felt in the air these first days of autumn corroborates this forecast. Some people joyously anticipate ski season, knitwear and many gallons of hot chocolate. We certainly offer limitless options for traveling winter enthusiasts, but we realize that others might view winter as a challenging endurance test. If you fall into the latter category, now may be the perfect time to start planning your winter escape. While the tropics always offer countless options for warm weather adventure, you might also consider these southern hemisphere destinations where the summer season is just heating up!
Argentina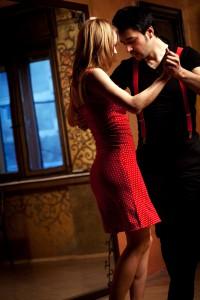 A car rental in
Buenos Aires
, the birthplace of tango, will unfold a captivating culture with a robust night life. Enjoy the bustling city's world-class shopping and romantic cafes before heading south for sand and sun in Mar Del Plata. If you favor sweltering to temperate, it's a long drive to Puerto Iguazu, but well worth it. This national park features 275 waterfalls cutting through dense forests. The summers here tend to sizzle, with temperatures often dipping above 37 C (99 F)!
Australia
Australia is blessed with a friendly and laid back culture to accentuate the rare plethora of natural sights. With ancient rainforests, long sand beaches and arid deserts, there is enough adventure in Australia to fill many trips. It's impossible to discuss Australia without mentioning food. Australia is gaining clout as an accomplished culinary destination. With fresh local ingredients, piquant wines and gourmet restaurants; you will dine with finesse, no matter which warm weather region of Australia you choose! Cosmopolitan Sydney is especially beautiful in the summer with lush greenery and blue seas. You could rent a car in
Sydney
and hike the monumental Blue Mountains. If you are really looking to escape the cold, though, you may prefer to voyage to
Darwin
where the average summer daytime temperatures hover around 30 C (86 F). If that's not hot enough, you could take an easy day trip to soak in the natural Douglas Hot Springs.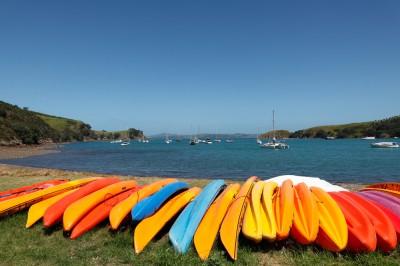 New Zealand
Green and glorious New Zealand is a unique crossroad between Polynesian, European and Maori cultures. Visitors to this mountainous island nation are rewarded with breathtaking views and boundless outdoor activities, like kayaking, bungee jumping, hiking and biking.
Auckland
is one of the warmer city centers in New Zealand, with February temperatures averaging around 24C (75 F). If you're really seeking epic adventure travel, you may be whisked away to Middle Earth when you travel to the mountainous Queenstown area, where much of the filming for the beloved Lord of the Rings film franchise took place.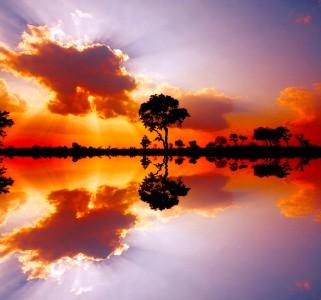 South Africa
With gorgeous weather, beautiful wildlife, and a rich and diverse culture, travel to South Africa is growing more popular with every year. January in South Africa is sunny and moderate, with the average daily highs hovering around 26 C (79 F). In
Durban
, you can explore miles of world renowned beaches, with countless opportunities to surf, fish, or soak up luxury in a world renowned resort setting. If it's a safari adventure that you seek, then consider a rental car in
Johannesburg
. Though this beautiful city stands on its own as a worthy destination with fascinating museums and lively cultural trappings, lifelong memories can be made with a drive east to Kruger National Park. In this vast wildlife refuge where you will be able to safely view wild hippos, cheetahs and giraffes. The park is well paved, so you don't necessarily need to rent an SUV, but if you would prefer one, Auto Europe carries
diverse fleet options
in South Africa to ensure that your travel needs are met!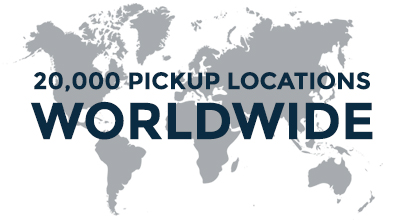 When you head below the equator, you'll find a wealth of warm destinations with beautiful natural features and rich, diverse cultures. As always, Auto Europe is available to help you travel the world with unbeatable car rental rates and around the clock support. If you would like to book a rental car for your southern hemisphere vacation, you can check our rates online and book your vehicle with our simple three-step process or call us anytime at 1-888-223-5555.