There are nearly 350 wild bird species that migrate south every winter from the US and Canada. They take refuge in Mexico, the Caribbean, Central America and South America. In the recent weeks since winter weather hit the Auto Europe headquarters in Maine, we've been sustaining against brutal storms and sub-zero temperatures with dreams of warm weather destinations and more than a few hot beverages.
We Portlandites are definitely not alone, and there will be plenty more storm blasts blowing into Northern US and Canada. Meanwhile, South America is really heating up, both in terms of seasonal climate and trendy travel offerings. Both The Beatles and Lynyrd Skynyrd have long since informed me that there is nothing quite as free as a bird, so I say to embrace liberty and plan a migratory escape to South America! With our guide to fabulous destinations and our helpful travel experts, you will soon find freedom from chills!
Brazil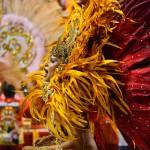 It's no wonder that Rio de Janeiro was slated for the 2016 Summer Olympics as well as the 2014 FIFA World Cup: The incredible country of Brazil is an outdoors person's dream. Among lush rainforests, lively cities and more than 2,000 sun-drenched beaches, you may find paradise on earth with a
car rental in Brazil
. You'll enjoy the large network of well-maintained highways that will zip you around. This is a good thing because you will have a lot of ground to cover if you're really going to experience the best parts of the world's fifth largest country!
From the city of Manaus, you can catch a boat for your very own Amazon adventure, or you can head to eastern coastal cities like Sao Paulo or
Rio de Janeiro
for world class hiking and resort-lined beaches. Explore treasured examples of Colonial era architecture in Salvador, and savor the Afro-Brazilian culture that the city proudly features. At the Argentine border, you could be blessed to see the Iguazu Falls, which rate among the more breathtaking wonders of the natural world. If you're really looking for a sultry winter-month adventure, attending Brazil's carnival festivities is a must!
Chile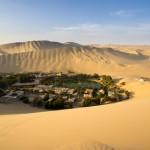 Southern Chile bursts with life in January and February, so this is the perfect time to rent a car in Punta Arenas, where you will find hundreds of miles on hiking trails at the nearby Torres del Paine National Park. For greater incandescence, you can head to Santiago, where the average January daily high is 30C and the nightlife is effervescent.
Santiago
is a mountain-set paradise with idyllic summer weather. Thanks to its central location, it's a great place to start if you are hoping to tour multiple areas of
Chile
. In the immediate vicinity, you can enjoy mountain climbing and hiking. From there, you can cruise southeast into the Chilean wine route, sampling the sweet nectar of the local vineyards, or head to the coast of Pichlemu for fishing or surf. Throughout Chile, summer months are honored with festivals and parties with great feasts and live music.
Argentina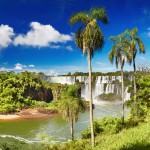 Buenos Aires
is sweltering during its summer months, with an average daily high of 31C. This torrid environment sets the stage for cultural and culinary offerings that are the embodiment of the term
muy caliente
.
Argentina
has so much to see and do! For more outdoorsy activities, you can try hiking in Bariloche, or taking a wine tour of Mendoza. And if you find yourself just a little too warm in the city, you should head to the Ushuaia region to hike and camp among majestic glaciers and pristine wildlife.
Peru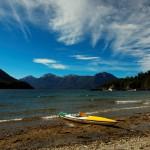 Rent a car in Peru
this winter for mild temperatures and one of a kind travel experiences! All ambitious travelers place the palatial ruins of Machu Picchu on their "must-do" list, but this proud nation doesn't stop there. Book-ended by Amazon Rainforest and the sapphire waves of the Pacific Ocean, there is plenty to explore in Peru! If you're a desert enthusiast, you will love taking sand boards and dune buggies to the dunes of Huacachina and soaking in the esoteric wonderment of the mysterious Nazca Lines, an enormous example of geoglyphic art best seen from the air. The capital city of
Lima
is simultaneously historic and trendy, which guarantees a great time.
Colombia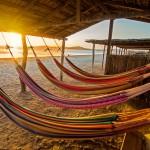 This time of year, the temperatures in Cartegena,
Colombia
climb into the mid to high 20's. In fact, this entire country provides a lush tropical escape. Bicycle enthusiasts, art experts and foodies alike should head to Bogotá, which has been rated one of the world's most bike-friendly cities. You can ride safely among tempting cafes and immaculate post-colonial architecture on many kilometers of roads closed off to automobile traffic. If you catch a road-trip bug, you can make way toward San Gil for white-water rafting, or head toward the Tayrona National Park where you can find total relaxation on a Caribbean beach-side hammock.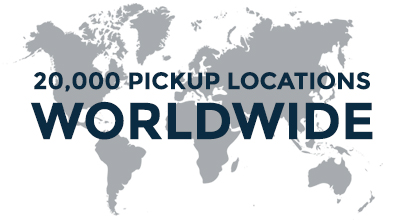 When you plan your wintertime escape to South America, look to Auto Europe for the best in high-quality car rentals. We have proudly accrued more than five decades of travel experience, and are able to offer award-winning service to rental car offices
throughout the world
. Call 1-888-223-5555 to speak with our helpful travel experts at our toll-free reservation hotline today. We are available 24 hours a day, seven days a week for your convenience!