A sauna is typically a small room or building designed for the sole purpose of intense heat exposure. While you can enjoy either dry or steamy sessions, the muscle relaxation and the feelings of calm and general vitality that you feel after a good sweat are unparalleled. Some doctors occasionally prescribe sauna therapy in the treatment of a number of disorders including high blood pressure, muscle spasms and seasonal affective disorder.* For those who enjoy perfect health, the warmth and restfulness that one experiences after a good heat therapy session pairs perfectly with healthy activities and stunning Nordic scenery.
Finland
In
Finland
, where the number of saunas is greater than the number of vehicles, there is a saying that goes, "If booze, tar, or the sauna won't help, the illness is fatal." And while these sweltry rooms are places of solemn reflection rather than raucous party activities, it is generally believed that a cold beer at the conclusion of the sweat does wonders to restore one's vigor. With this sensible philosophy, it's no wonder that The Earth Institute ranked this nation second in the world for Gross National Happiness.
It's not difficult to find a sauna when you are exploring Finland. From the moment you pick up your rental car in
Helsinki
, you'll always be a hot-stone's throw away from the nearest one. While there are many ways to enjoy Finland, from hiking and picnicking on Soumenlinna Island to viewing the International Air Guitar Championships, a frequent sauna throughout your trip will lend both vitality and authenticity. As the birthplace of sauna culture, a hot steam room is an important part of many homes, and throughout public areas, such as gyms and hotels, as well. It's common for whole families to sauna together, a tradition as central to maintaining the family unit as attending church. In this culture, the word for "soul" is the same as the word for the steam that rises when water is poured onto the hot rocks.
Sweden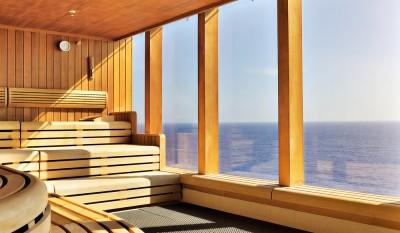 Finland and
Sweden
hold strong cultural ties so the country is also peppered with saunas, which can be found in every swimming pool, gym or secluded retreat. A sauna is called a "bastu" on that side of the Gulf of Bothnia, and there are also some other key differences. Generally, the Swedish bastu is somewhat more modest and not quite as scorching when compared to the Finnish sauna. This makes it a little bit less daunting for the entry-level sweat novice. At lower temperatures and with the covering of towels or swimsuits, it's a little bit easier to relax and chat.
The Swedish concept of wellness involves rest and pampering among the beautiful seclusion of countryside spas so bastu cabins in Sweden often have windows which allow you to ponder some gorgeous views. Wellness and freedom go hand in hand. With a rental car, you will be free to make your way to the mountains for hiking and skiing, or to the sandy shores of the south. With a
rental car in Gothenburg
or
Stockholm
, and the incredible scenery of this lush and forested nation, you will find peace and oneness with nature.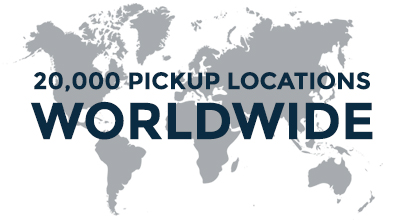 For those seeking tranquility in their travels, Auto Europe strives to make your car rental process as smooth as possible by maintaining a 24/7 reservation line and award-winning customer service. We rent only through the most reputable suppliers and guarantee the lowest rental car rates available. With over 8,000 convenient offices around the world, we would be thrilled to help you plan your next escape. Call us toll-free today at 1-888-223-5555!
*DISCLAIMER: It's important to note that sauna usage may be dangerous for people with certain medical conditions. Your own primary care physician is best able to advise whether challenging activities, including periods of heat exposure, would present unnecessary risks to your health. Your physician is also in the best position to advise you whether sauna usage would be beneficial in the attempt to treat a specific malady. For your general safety, it's a good idea to use a sauna with others and avoid combining your sessions with excessive alcohol intake or other intoxicating substances.