For most individuals, finding a reason to travel isn't an overwhelmingly daunting task. Typically, the allure of carefree days in a tropical ocean-front paradise, sipping umbrella-clad drinks and catching some rays is considered to be the absolute pinnacle of vacation excellence. But for some, a more obscure call to action ignites their travel plans. Exploring, re-defining and confirming our identities is a never-ending journey, and a growing number of travelers are longing to embark on a quest to find an authentic connection to their roots. Whether you are looking to trace your descendants back to Eastern Europe, Western Europe, or beyond,
Auto Europe
can help get you behind the wheel of a rental car and on the road to self-discovery.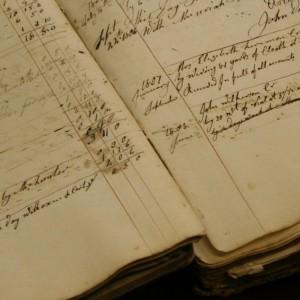 Thanks to genealogy websites like
ancestory.com
and other vast and wonderful powers of the Internet, learning more about our ancestors' history has never been easier. It has been reported that genealogical tourism is one of the fastest growing trends in the travel industry, and represents what some experts consider to be a "conscious shift away from relaxation and into the realm of personal cultivation and fulfillment." Travelers are able to work in exciting, enriching and authentic experiences into their itineraries when they choose their destination based on cultural merit. There is much to be said about buying groceries in a tiny store in
Greece
where your distant cousins worked as a teenagers, sampling a plate of fish n' chips at the pub in
Ireland
where your grandfather used to tend bar, attending a church service at a small chapel in
Italy
where your great-grandparents were married, or simply seeing a relatives headstone in quiet cemetery.
An Enriching Endeavor
Tourism boards across the
United Kingdom
, as well as boards in
Germany
,
Austria
and
Switzerland
all credit genealogy as being an important draw for international visitors, and local genealogy professionals are able to help paint a vibrant picture of how your relatives lived, whether you are aware of the exact town they inhabited or not. A car rental can accent your personal heritage trip by helping you easily navigate between ancestral villages and towns, allowing you to take a closer look at your predecessors via archival research, museum visits, and extended family reunions.
Aside from the European locations we've highlighted, virtually every community on Earth has something to offer visitors, and it's important to note that the appeal of personal heritage extends far beyond modern Europe. Destinations that are less equipped with archives and specific experiences, concentrate more on touring regions where ancestors could have possibly originated and visiting local museums and monuments. Regardless of the degree of depth you are able to dig into your family history, spending any amount of time in the land of your ancestors can prove to be a truly powerful and enlightening experience.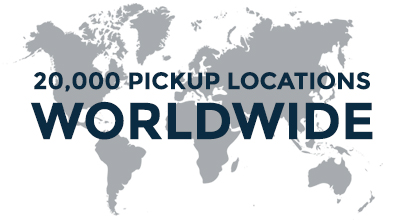 When it comes to getting away, whether you're looking to answer the call of relaxation and simply revel in the beauty of a different set of scenery, or are keen on finding yourself on a journey of self-exploration, Auto Europe is here to help. If you happen to be traveling with the entire family, consider
renting a Motorhome
. Auto Europe offers RV rentals in many European locations that are able to comfortably accommodate up to eight passengers, allowing everyone the ability to be part of the excitement of heritage travel. Contact us toll-free today at 1-888-223-5555 to start planning your next trip!