There is something extremely romantic about being cozy and warm in a beautiful location with the person you love during winter's coldest months. And so as the nights draw in and the weather gets cooler, it might be time to start considering where you will take your loved one this winter.
Europe has some of the world's coziest
romantic trips for two
. From snug hideaways in the Austrian Alps to exciting masked balls in Italy, here are the best couples winter retreats in Europe:
---
Innsbruck, Austria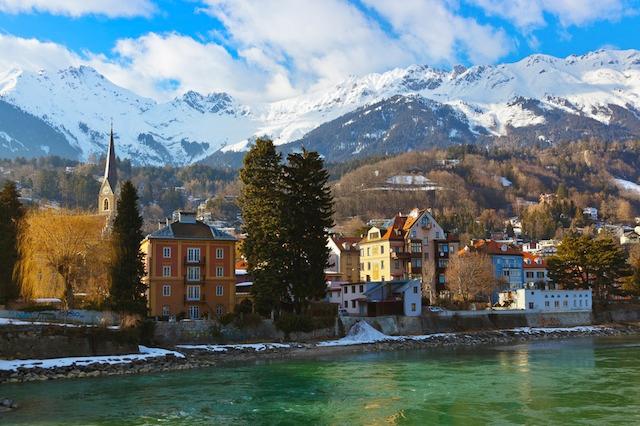 Set at the foot of the Austrian Alps, Innsbruck offers both the exhilarating fun of the
ski and snowboarding slopes
as well as the quaint rustic cobbled streets of an old Austrian town, with plenty of delightful romantic bars and restaurants to occupy those cold evenings. And if skiing isn't for you, you can also enjoy the city's many fabled attractions such as the Royal Habsburg home, or head to the famous headquarters of Swarovski Crystals to take a tour of the company's beautiful jewellery collection that might even encourage a certain romantic gesture...
---
Abisko, Sweden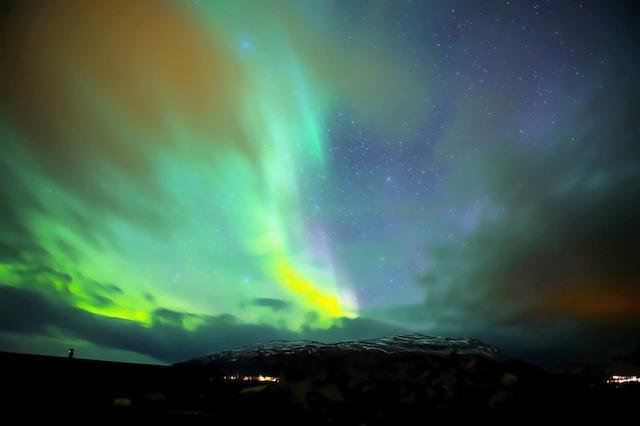 If you really want a slice of winter, then there is no place on Earth like the north of Sweden--the most northern place you can go by train in Europe. Abisko is not only the ultimate in wintertime paradise, but it's also a great place to catch the Northern Lights! What's more? The darkness of the days and nights during the winter months give the place a permanent nighttime feel - great for romantic days, and nights, in! You can also wrap up in a sheepskin blanket and go dog sledding, brave it on a hiking expedition, and have some fun ice skating. For a really romantic sleep, why not stay in the world's first ice hotel located in Kiruna?
---
Venice, Italy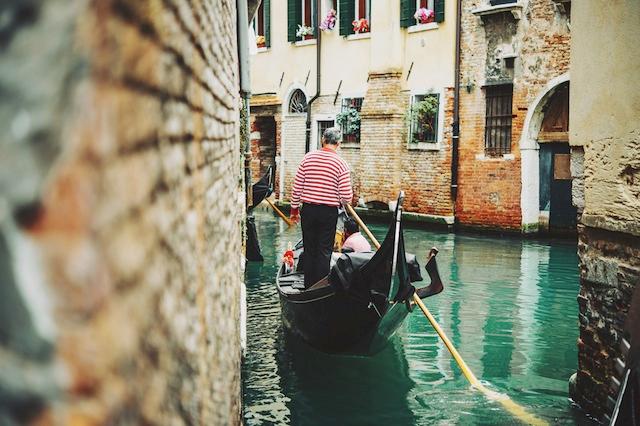 Already renowned for being one of the world's most romantic cities, Venice is a pure bliss for couples in love. But have you ever considered heading to the canal city during winter? Winter is, in fact, one of the most romantic times to visit Venice, primarily because of its famous costumed events during the
Carnival of Venice
that takes place every February. Think of the lust-driven Casanova story set in the city, and you will be filled with excitement, and of course, you can also see the city's canals, architecture and culture lit up over the winter months without the hoards of summer tourists.
---
Copenhagen, Denmark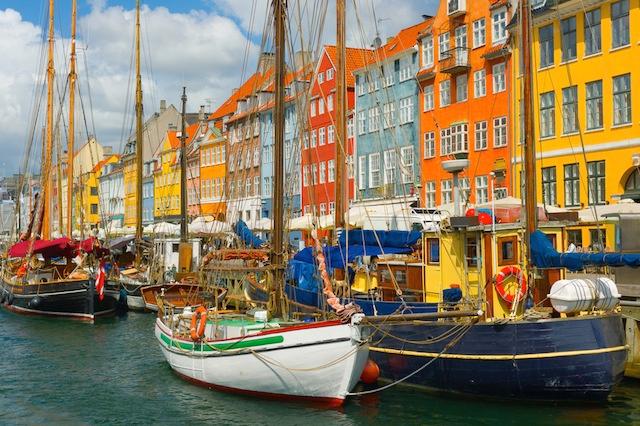 For the ultimate winter fairy-tale, it has to be Copenhagen. It's red-bricked roofs, snow-capped castles, and cobbled streets make it a romantic getaway you will never forget. Spend your days curled up in a cafe sipping on hot chocolate, and snuggled up on relaxing evenings by the fire. The Danish people are very dedicated to the idea of "coziness", known as "hygge" in Danish, but this doesn't mean the city isn't brimming with winter fun too. Catch Wondercool, the city's winter culture month in February, and see the city come alive with snowy outdoor markets and ice skating.
---
Granada, Spain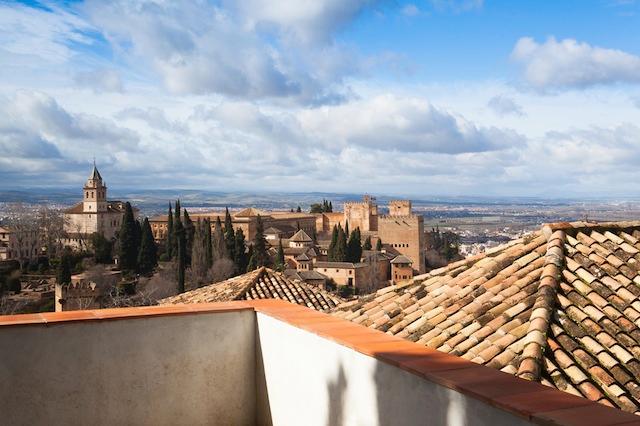 Spain may not be as cold as the rest of Europe during the winter, but that doesn't necessarily mean you can pack your bikini and sun hat. Granada, in the south of Spain, is the perfect climate from November to March to experience winter. Take romantic strolls along the sandy beaches, ski in the hills of the local Sierra Nevadas, or take in the culture and beauty of the city. As an added bonus you will often have the beach to yourself; now how romantic is that?
---
Reykjavik, Iceland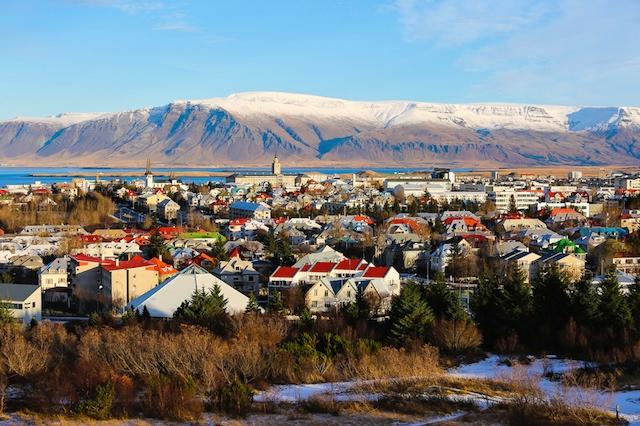 This must-see city is at its best during winter, especially in February when Reykjavik comes alive with its annual Winter Lights Festival. Watch fun and extreme winter sports, sample local food and drink, and see the city at its most beautiful. You can also take time away from the fun of the festival to relax and be together in the city's outdoor geothermal swimming pools. Almost exclusive to Reykjavik, there is nothing more perfect than being in the warm waters as the snow falls and settles around you.
---
Lyon, France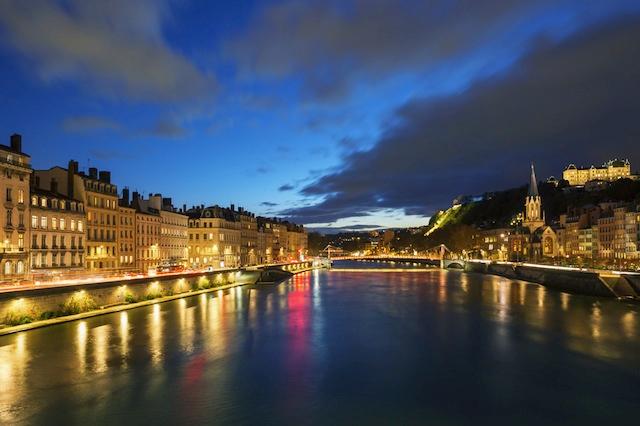 Every December Lyon in France comes alive during its Fete Des Lumieres, a festival that features light artists from all over the world who light up the city with their creations. There is nothing else quite like this unique and artistic festival, which also features some of the best food in the country at the same time. From delicious cheeses to tasty local wines, the city's medieval streets that wind past canals and lead to magical castles and beautiful lakes will never look more pretty.
---
Berlin, Germany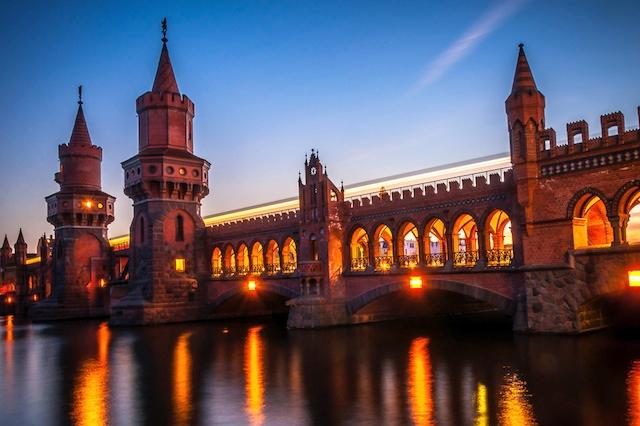 It may seem like the city for parties and techno, but Berlin is in reality actually one of the most beautiful cities in Europe, especially during winter. Like many other European cities, Berlin has a long-running Carnival that takes place in February, with floats and costumes, and is also a hub for stunning and unique romantic restaurants, artistic coffee shops and cocktail bars, and lots of gorgeous boutique hotels to provide the perfect couples retreat.
---
Escape to the Best Couples Winter Retreats with Auto Europe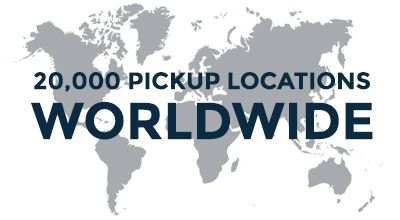 Enjoy these Romantic Trips for Two this winter, and spend the holidays cuddled up with your companion by the fire, in a relaxing European destination. Whether you need a
luxurious hotel accommodation
for your couples winter retreat, or a
luxury rental car
to take on an romantic, up-scale date, Auto Europe has you covered. Give us a call today, at 1-888-223-5555, to get your holiday travel plans underway!