Beginning January 31
st
through February 17
th
, the
island city of Venice
comes alive for the annual Carnival. During the multi-week celebration, the canal lined streets flood with costumed revelers, be-masked merrymakers, and debaucherous dancers, all dressed to the nines in beautifully surreal 18
th
century Venetian dress, most commonly seen in Grotesque and Baroque art.
Providing not only a glimpse into the once-ornate and romanticized world of 18
th
century Venice, Carnival attendees will also get to enjoy a variety of seasonal culinary treats, a seemingly never-ending stream of liquor (even if it is mostly grappa), and an unrivaled, city-wide, party atmosphere of frenetic energy. The Carnival is already esteemed by travelers from the US as one of the best times to visit Venice, and the celebration is quickly becoming popular among Canadian visitors in Italy, too!
---
When to Visit the Venice Carnevale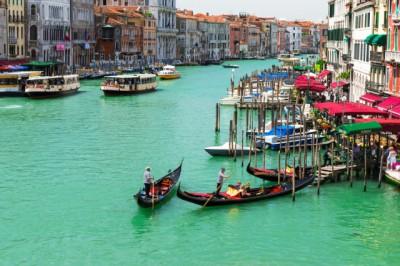 Even though some details of the Venice Carnevale events are yet to be announced, it's safe to assume that this year's festivities will be grand. A variety of masquerade balls, intimate performances, and circus acts can be attended nearly every day, throughout the entirety of the Venice Carnevale, and with more events to be announced soon, there will be no shortage of exciting entertainment this year.
During the first week, described by locals as a "warm-up week," the cities atmosphere will begin to transform into the party-behemoth it embodies during its peak from February 7
th
to the 17
th
. For travelers eager to jump right in to the action, arriving for the final week of the Venice Carnevale may be the best option, though for the most culturally immersive experience, attending the Carnevale in its totality is recommended – the contrast between the mellow vibes of warm-up week, and the frenzied costume insanity of the final week, provide the perfect time for visitors to acclimate themselves to the energy of Venice during the celebration.
---
Where to Go During the Venice Carnival 2015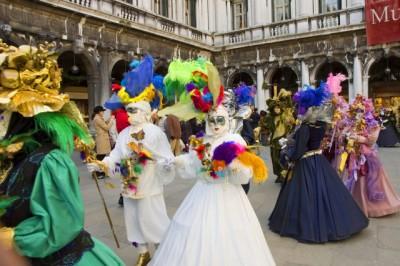 For the purest and most authentic Venice Carnival experience, you'll want to head down to the pinnacle of carnival craziness, St. Mark's Square – the epicenter of the city's downtown, and home to the famed Doge's Palace. Each year massive contests are held at St. Mark's square, where the best of best compete for title of best Carnevale costume, and pose for pictures with visitors next to famous landmarks and architecture.
Regardless of whether you head straight for party-central St. Mark's, or take a leisurely drive around the outskirts of Venice from behind the windscreen of a luxury car, there is no better time to explore this enchanting city, than during the Venice Carnival 2015. Before embarking on the vacation of a lifetime, be sure to read up on our Venice travel tips – designed to make your travel experience as carefree as possible.
---
Venice Carnival 2015 Hotel Accommodations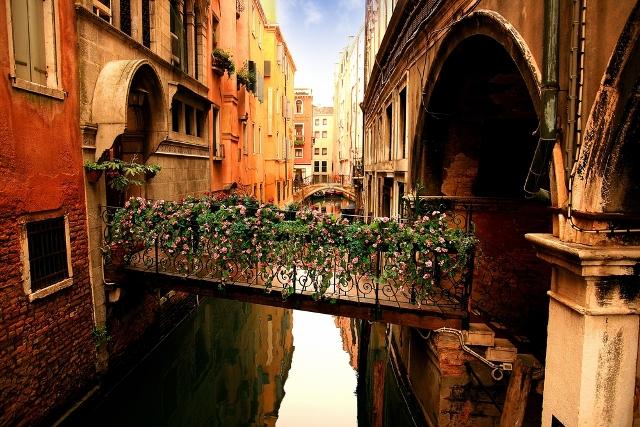 Finding affordable hotel accommodations for during the Venice Carnival 2015 can become exceedingly difficult, especially if you wait too long to book your room, as hotels commonly introduce significant price-hikes on reservations in the weeks leading up to the carnival. If you haven't booked a hotel room already, your best option is to find lodging outside of the peninsula and drive-in during the day. Plenty affordable parking garages can be found as you enter Venice, and from there, an abundance of striped-shirt gondola-men can whisk you away to the city center.
---
The History of the Masks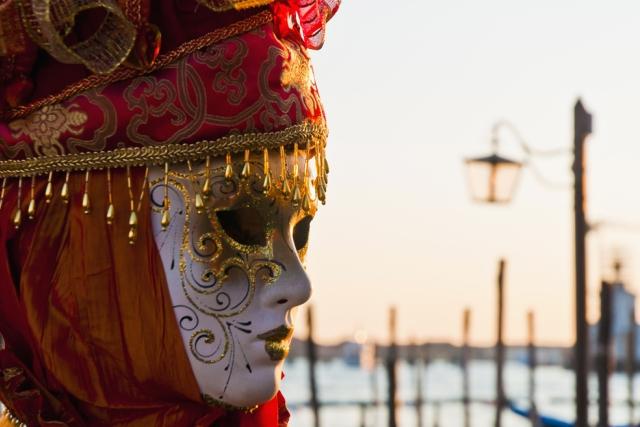 The introduction and subsequent prevalence of mask-wearing in Venetian culture is still a highly debated topic by historians and scholars, as no concrete evidence currently exists to explain the motives behind mask-wearing in its entirety. James H. Johnson, scholarly author and professor of history at Boston University, argues that masks were introduced in the mid 1200's as a public response to "one of the most rigid class hierarchies in European history," as a way to remain anonymous when indulging in unsanctioned vices.
As the popularity of masks grew in 13
th
century Venice, the reigning government began to introduce a number of restrictions, making it illegal to wear masks when gambling, during religious ceremonies, and public festivals. Ultimately the mask-wearing regulations became more measured, permitting them to be worn from Boxing Day until Shrove Tuesday, a period that would eventually be known as the Carnevale (the etymology of which stems from the Latin words "carnem" and "vale," translated as "meat" and "farewell," and representative of the Church's ban on consuming meat during Lent.
These days, the carnival is purely celebratory, and offers visitors and locals alike unique insights into Venice's storied history, through the lens of lavish artwork, grandiose performances, and a lively city atmosphere.
---
Venice Carnival Vacations with Auto Europe
Attending the Venice Carnival is a once in a lifetime travel experience, providing visitors with engaging insights into the cities unique culture, and the opportunity to explore the many inspiring attractions within Venice. If you plan on attending this year's carnival, you'll want the most efficient and convenient method for traversing the city, and getting to all the must-see sites. Whether you are interested in high-end
luxury car rentals
,
private chauffeurs
, or even
hotel accommodation in Venice
, Auto Europe has you covered. Check out our offerings and book online, or give us a call today at 1-888-223-5555 to speak to one of our reservations agents, available 24/7 for your convenience.