London graciously hosts more than 15 million visitors every year, and there is good reason for that. It's beautiful, it's historic and it's so diverse that it can provide fun for virtually everyone, no matter their tastes or background. But to visit the UK and only see London would be a little bit of a shame. There are so many hidden delights in the countryside and smaller cities of England. As a nation, the UK is ideal for car travel, with no city being further than a day of driving from any other. There is so much to see and do among the smaller UK cities, whether you are looking to view castles, catch a match, or breathe fresh sea air.
A car rental in London
is a great place to begin a road trip, but we love these cities, too!
Newcastle
With ancient Roman roots, and the 2,000 year old ruins of Hadrian's Wall, Newcastle is proud of its heritage and preserves it with grace and elegance in a stunningly modern way. The city is located at the River Tyne, with characteristic bridges and many stately examples of 18th and 19th century Georgian and Victorian style buildings. Visitors will notice that there is a unique dialect of English spoken here. This is because Newcastle is the capital of Geordie culture, which is heavily influenced by Celtic peoples. This style of vernacular features especially prominently among the vehement football culture, as well as in preservation of the folk arts.
Newcastle
is the place to go for extremely good folk music and hearty traditional foods, like pan haggerty, a potato and cheese dish which might also contain some pork or a friend egg.
Leeds
Leeds
is remarkably modern for a city with more than a millennium of history. It features a bustling nightlife, a thriving academic culture and more green space than any other city in Europe, aside from
Vienna
. Many large and beautiful parks adorn the city, featuring lakes, wildlife, fantastically manicured gardens and little cafes. Thanks to the pleasant climate and all this outdoor space, this city and its residents excel at sports such as football and rugby, with the world-famous Leeds United football team and premier UK rugby leagues. Rugby is a particularly rough-and-tumble sport and if you haven't seen a live match, viewing either the Leeds Rhinos or the Carnegies would be a supreme introduction. After a match, you can hit any of the plentiful pubs and musical venues, as the bar scene in Leeds is considered to be one of the best in the nation. By daylight, you can have a quintessential Leeds experience with a visit to 12th century Kirkstall Abbey and the historic city center, where virtually every architectural period is represented.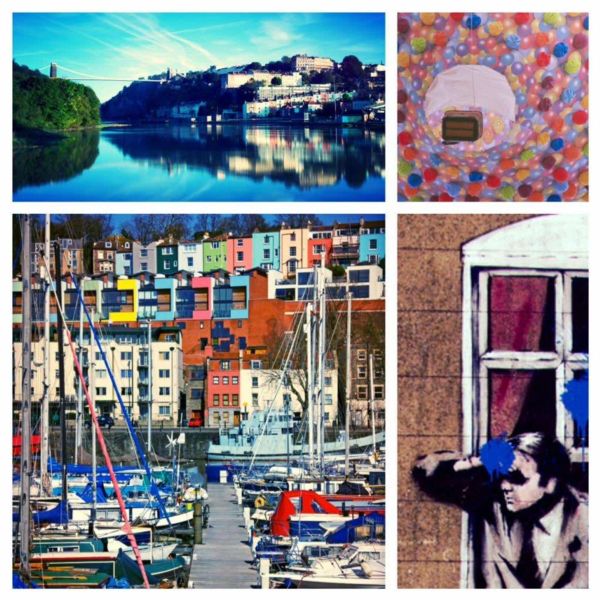 Bristol
Visitors to Bristol find it gorgeous, a bit quirky, and incredibly fun. One of the UK's most musical cities, Bristol is a home to numerous successful rock bands, such as Massive Attack and Portishead, as well as a somewhat surprising reggae scene. The internationally acclaimed street artist, Banksy, got his start here, so the city walls are a gallery onto their own, freely displaying the work of talented artists. There are a number of unique festivals here, throughout the year, including the Bristol Balloon Fiesta and the Festival of Ideas, which is a promotion of ingenuity. Definitely check out the waterfront and the historic floating harbor. Looking over this eclectic city from the elegant Clifton Suspension Bridge is a travel must-do. If you're thinking of
renting a car in Bristol
, it's important to consider that it's an easy drive to both the enigmatic Stonehenge and
Bath
, the famed spa capital of Western Europe.
Liverpool
Liverpool is a bit of a mecca for the classic rock fan as it is the town where the Fab Four first mastered 3-chord progressions and taught teenagers to scream, inadvertently changing the culture of commercial music forever. With a visit to
Liverpool
, it's easy to load up on music memorabilia, but even if the Beatles hadn't launched a 20th century invasion to put seaside Liverpool on the map, it would rightly hold a place in the hearts of world travelers. The Pier Head Waterfront, a gorgeous UNESCO World Heritage Site, displays a rich tradition of maritime trade history and in the harbor you may see a yellow submarine, or two. You can treat your senses to priceless works of art in the Walker Art Gallery or hear the incredible acoustics of the Royal Liverpool Philharmonic. If you seek further seaside fun, it's a very quick drive north to reach Blackpool, which is, put simply, the coastal Las Vegas of England.
Oxford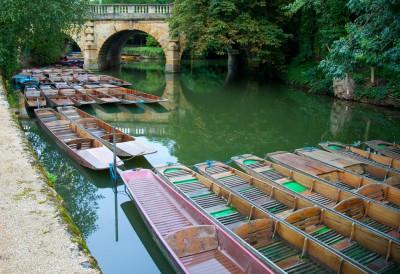 Along with its rival city,
Cambridge
, Oxford is the oldest university city of the UK.
Oxford
features stately and historic university buildings, some dating back to the middle ages. If your visit is in the late spring or summer, punting is an enduringly popular activity wherein you navigate a wooden boat along the Cherwell River by pushing the boat with a long wooden pole. Due to the number of world-class educational institutions, there are numerous university drama and music productions to be seen, as well as public lectures on virtually any topic under the sun as well as affordable eateries and pubs to sustain you through tours of the impressive Oxford University Museum of Natural History or the Ashmolean Museum, the oldest museum in England, and home to artifacts of antiquity since 1683.
When you rent a car in England, you are maximizing the value of your vacation by putting the whole country right at your fingertips. Auto Europe provides quality with our industry-leading rates and award-winning customer service. We also assist in arranging
luxury car rentals
, if you're looking to drive a dream car. We're here to take the stress out of travel planning and provide you with discounts on rental cars and
hotels
. It's easy to book a rental car through our intuitive website, or you can reach us toll-free by phone at 1-888-223-5555.