Experiencing two beautiful cities in France is a dream come true, but taking in more than two cities in France is a truly unique travel experience. It's a lot of fun to drive in France, and the journey from Paris to Nice is no exception. You can take in the French landscape and visit a number of other destinations and attractions along the way. What's more, picking up a rental car in France gives you the freedom to visit more of the country, and the ability to design and alter your own schedule as you see fit.
Alternatively, you can fly from Paris to Nice, departing from one of two airports in Paris-- Orly Paris Airport located south of the city, or Charles de Gaulle Airport located in the north-end of Paris. It's also possible to take a train from Paris to Nice, but the TGV Train takes five and a half hours, and doesn't afford you the same exploratory freedoms you would find while driving in France.
If you decide to take the road there are a number of routes you can take to see more of France. Here are two of the best routes, both are ideal weekend trips from Paris and can be extended depending on how much time you have, with additional suggestions for relaxing, exciting, and culturally informative pit stops.
---
Paris to Nice: Drive in France, Route One
Driving time: Approx. eight hours 45 minutes
Leave Paris to the south of the city via the A6, and continue southbound. Your first pit stop is at around the three hour mark, at the Morvan Regional Natural Park--a beautiful woodland region with traditional farmland and picturesque lakes. The Park has a number of B&B options for the night, camp grounds, and six natural history museums to explore--so take your time.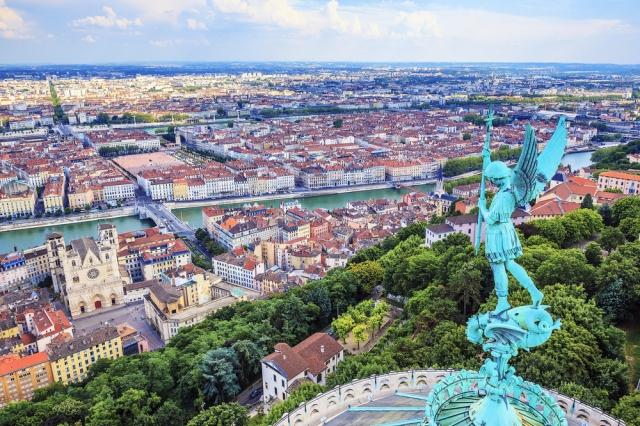 Drive another two hours and 40 minutes on the A6 to reach your next stop--Lyon. Lyon is France's third largest city, and is the hub of commerce and finance in the region. With a large university, endless bars and restaurants, and a number of cultural attractions, Lyon is worth at least a night if you can. Visit the 11th Century St-Jean Cathedral, the Museum of Beaux-Arts and take a walking tour of the city for unique local insights.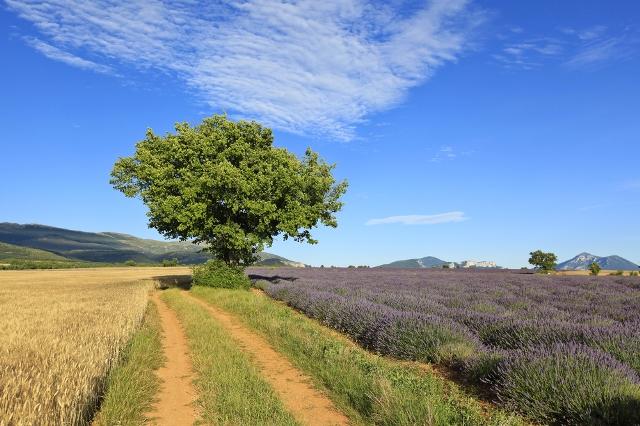 Take the A7 south to Valence and experience its picturesque old town Vieux Valence. The town is full of grandiose Renaissance and Gothic architecture dating back to the 16th Century, and is home to beautiful 11th Century cathedral. You can also take a stroll on the Boulevards de Valence, and enjoy a Victorian bandstand and fountain.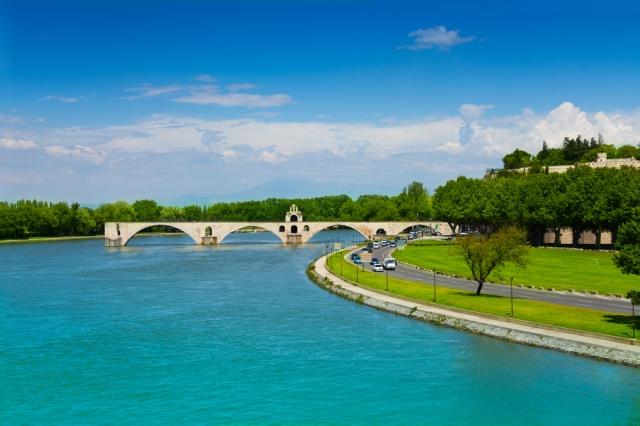 Drive an hour and a half to Avignon, a town filled with ancient cobbled streets, an overwhelming medieval fortress, papal palace Palais des Papes, quaint pedestrian squares, and plenty of beguiling boutiques. If you can arrive at Avignon in July you may also be lucky enough to catch the Festival d'Avignon, one of the most influential contemporary performing arts festivals in the world.
For your final stop before Nice, it has to be the thriving coastal city of Marseilles. Just an hour and a half from Avignon, the bustling port city of Marseilles is a must see when visiting France. It's a little detour from the main route, but still allows you to drive on the main highways. As the second largest city in France, Marseilles is part of the beautiful Mediterranean coast line, and its huge port is filled with beautiful luxury yachts and some of the most diverse cuisine in all of France. Be sure to pick up some famous Savon de Marseilles from La Grande Savonnerie, one of the last traditional soap producers in the city.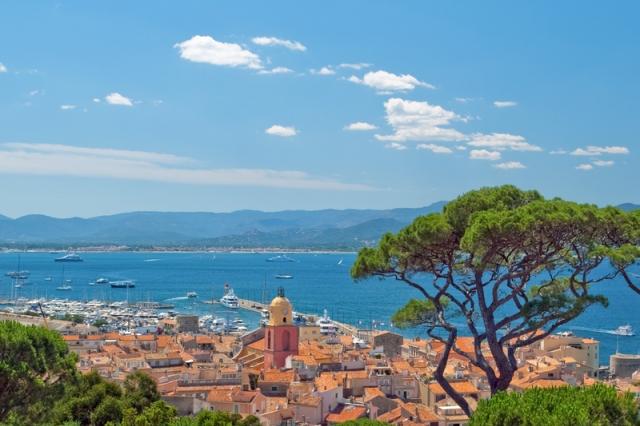 The final leg of your journey to Nice will be a beautiful drive along the Mediterranean coast, you can stop off at the port town of Frejus, Cannes (famous for its film festival), and if you have time, take a detour further south to Saint Tropez, a beautiful coastal town on the French Riviera that won't disappoint.
Paris to Nice: Drive in France, Route Two
Driving time: Approx. ten hours and 30 minutes
Leave Paris via the E5 highway and drive for an hour and a half to the town of Orleans. Once a famous and prestigious French city, the capital of Loiret has suffered--with the devastation of a number of empires and the Second World War--and there has been a lot of damage to this beautiful city. However, Romanesque churches still stand, as well as stunning timbered houses and the colossal Cathedral Ste-Croix.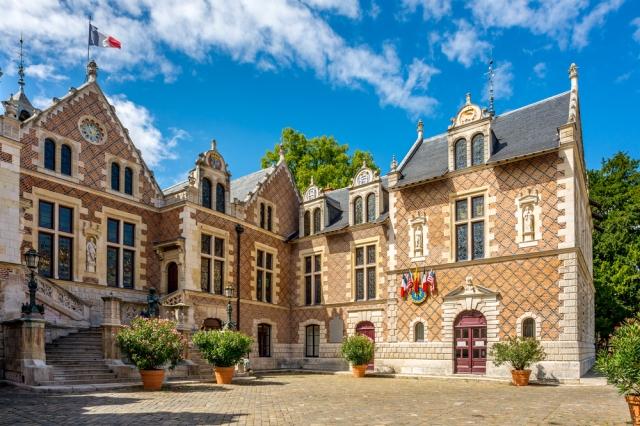 It's also possible to take a short detour to the famous Chateau de Chambord in the small town of Chambord, a beautiful, classic French Renaissance castle that is the largest in the Loire Valley and is set in a national reserve. To get here you will have to take smaller roads and follow the River Loire to reach the castle, here you can merge onto the A85 east and join the E9.

Next, follow the E11 into the city of Bourges. Bourges has a gothic cathedral, Jacques Coeur's Palace and a number of museums displaying incredible French Renaissance architecture. Enjoy this cultural city detour, with streets full of traditional timbered houses.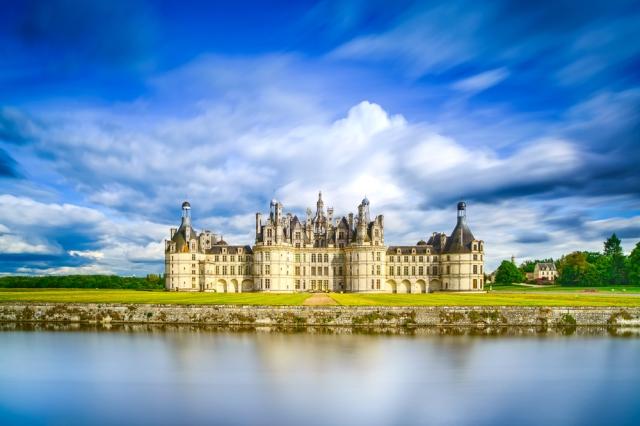 Take the A71 and then the E11 out of Bourges head south for an hour and 40 minutes, you can then turn off east to the historic city of Vichy, this small spa city is full of luxurious spas with the natural minerals from the Source des Celestins. Enjoy the spas, eat gourmet foods, and visit Vichy's central park Parc des Sources that was originally constructed by Napoleon in 1812.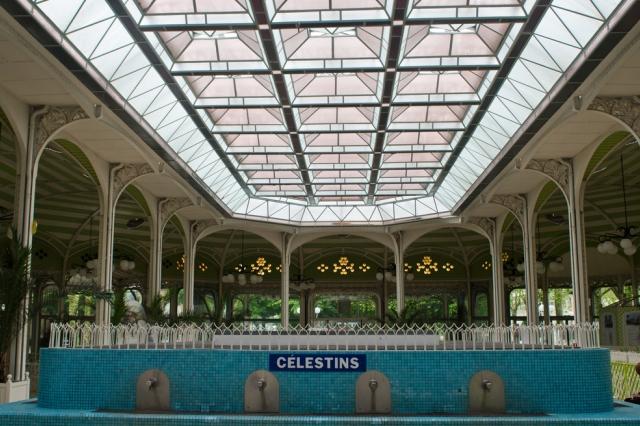 Finally, pick up the D906 and the E70 towards the Pilat Regional National Park, a large protected landscape that is part of the Rhone-Alps region, worth a relaxing walk through the green fields. From here you can take the A7 south, and connect with the third stop of route one to continue the final part of your journey to Nice.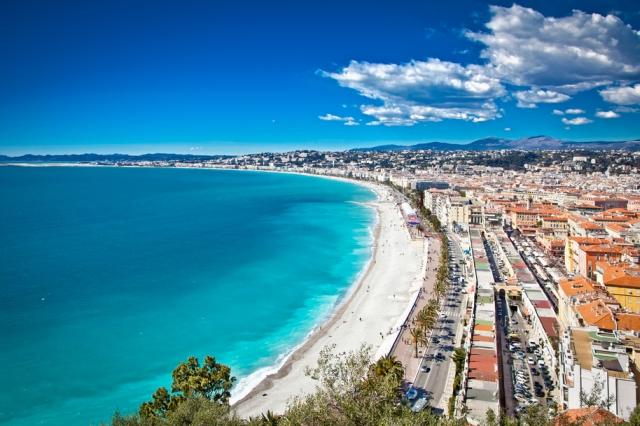 For somewhere nice to stay in Nice, try the four-star Hotel La Perouse. With its central location, views of the city and the sea, and Mediterranean-style terrace you can experience relaxation as well as close proximity to the beautiful old town of Nice.
---
Driving from Paris to Nice with Auto Europe
When you're ready to embark on the beautiful journey from Paris to Nice, give Auto Europe a call, at 1-888-223-5555, to reserve all your travel needs, at the best rate industry-wide. With over 60 years as a travel industry leader, Auto Europe specializes in not only car rentals in France, but also hotel accommodations, luxury car rentals, and even motorhome rentals!