As you stroll the coastline along the picturesque beaches of Normandy and look out over the waters of the English Channel, the sense of serenity you will find along these golden shores belies their macabre history steeped in blood, bombs and gunfire that were present seven decades ago.
June 6, 2014 marks the 70th anniversary of D-Day, when military men and women, history buffs, heads of state and media channels from across the globe prepare to join together in Normandy in remembrance and gratitude. Their combined presence is an acknowledgement of the sacrifices of the fallen, honoring the survivors, and a reminder that freedom is never truly free.
---
Normandy Sights: Available Throughout the Year
Tourism for Normandy's year-round WWII explorations lies primarily along the 50-mile stretch of coastline, where the allied troops landed on the beaches dubbed Sword, Juno, Gold, Omaha and Utah, names which they are still referred to. Many larger concrete and metal remnants of fortifications and weapons of war have not been removed from these landscapes, as a testament to the bygone battles that took place there, while others are on display in museums throughout the region. One example is the Caen Memorial Museum. It is curated with the intention of preserving the history of war to more readily foster peace. It offers a collection that spans wars that have taken place throughout the 20th century, as opposed to just the region's own history. There are extensive resources available locally to assist you in discovering all the points of interest along your drive between the coastal sights, galleries, museums and ruins.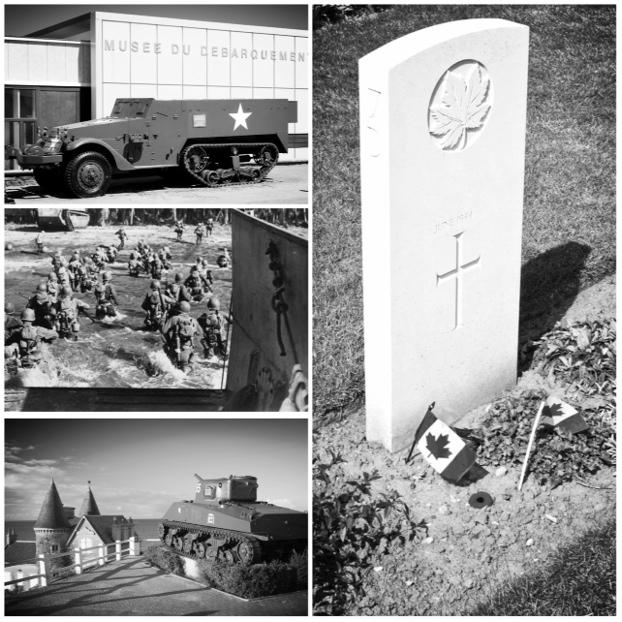 ---
Special Events to Celebrate History
At most any time of the year, you are able to visit the museums and memorial sights relating to the Battle of Normandy, and each year that has passed since D-Day, a commemorating ceremony has taken place. Significant anniversaries like that of the 70th year since D-Day however, offer a departure from the norm—they rekindle speculative interest and introduce a new generation of inquisitive minds to this pivotal period in history, through a diverse program of events and activities that encourage questions, learning, and build a better understanding of the tumultuous occurrences from that era.
The 2014 D-Day calendar includes an extensive array of tributes, throughout the Normandy region, like the allied camp reconstruction in the town of Carentan, which incorporates art exhibitions and workshops over a five-day period. Documentary screenings can be found in many of the nearby towns portraying reenactments of experiences referenced both on and off the battlefield, and a parachute drop involving both civilians and military personal will be taking place in Sainte-Mère-Eglise. The Freedom Tattoo promises to be a highlight of the events and unites musicians from France, Canada, Norway, Britain, Belgium, Poland, Holland and the U.S. in symphonic sound for three nights in Caen. The fireworks show will be a brilliantly explosive affair, so you may want ear plugs if you're bringing little ones.
Primary events will take place within a few days of the recognized anniversary, but many smaller activities that operate independently from the greater program begin in May and continue on until the end of the summer.
---
Living Memories: a Truly Remarkable Recollection
This 70th D-Day commemoration will likely be the last decadal celebration that veterans, both military and civilian, from that period will have the chance to experience, which is something to consider when you're choosing where your next travel destination should be. Through books, recordings, newspapers and magazines, the events prior to and following D-Day will continue to be chronicled for the generations to come. Future travelers and historians will walk the sites and query their tour guides, but they will probably never have the opportunity to meet those who were directly involved and those impacted by these events. In comparison to the secondhand stories they can expect, your experience attending this commemorative occasion will be one of priceless worth.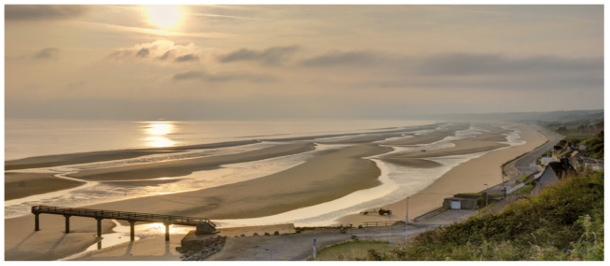 Don't miss your chance to attend what is sure to be an emotional and once-in-a-lifetime experience of its own! Arrange a car in advance of your trip to Normandy and ensure you secure the most expedient means of transportation to explore this historic destination to its fullest. Auto Europe provides convenient pick-up locations as close as
Bayeux
,
Caen
, &
Le Havre
and a
diverse fleet of rental cars
to suit your travel party's size perfectly, from traditional models to factory-new Peugeot's for those enjoying a longer stay in France and greater Europe. Book online or contact one of our savvy reservation specialists at 1-888-223-5555 to confirm your
car rental in France
today!