Numerous resort communities and other travel entities around the world are catching on to the perks of providing a "lack of service". This may seem like a strange concept, but by choosing not to provide in-room telephones, TVs or WiFi access, these establishments are helping travelers enjoy one of the most precious commodities in life: peace and quiet.
Auto Europe
has put together a list of our favorite destinations where travelers are able to partake in low-tech or even no-tech vacations, and venture as off the grid, to truly indulge in the beauty of their surroundings, free from the wired world.
Go Cold Turkey
Trade in bits and bytes for panoramic views and high-thread-count sheets. What, you thought just because you're going off the grid and sans iPhone that means you'll also be pent up in a one-room shack, forced to catch your own food and build your own fire every night? While there are trip itineraries where "roughing it" is the name of the game, the retreats we'll be focusing on actually place a very high focus on style and comfort. Although these resorts may be hardcore when it comes to enforcing their "no gadgets" rule, they go above and beyond the call of duty when it comes to ensuring that every trip unfolds without a hitch.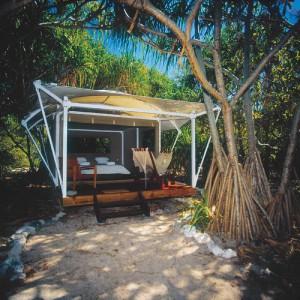 Wilson Island, Australia
Get shipwrecked in style on Wilson Island. This picturesque coral cay off the coast of Queensland,
Australia
, provides visitors with a rustic adventure, while still managing to be a luxurious getaway. Safari-style tents with raised timber floors and king-size beds overlooking the ocean add to the allure of this private island, which has been described as a "glamper's (glamorous camper) paradise". Guests will be distracted, there's no doubt about that, but not by modern-day novelties or worries. So don't expect to be checking in with work whenever you have a free moment because Internet access is a 40-minute boat ride away, and will cost you three dollars for 15 minutes. During your time on the island, you'll become captivated by the incredulous beauty of the Great Barrier Reef, the lanky legs of leafy pandanus trees, and the tiny green turtles that break free from their eggs, dashing down to the water to start their life anew. This locale is the perfect place to get refocused, reevaluate your priorities and realign your inner balance.
Island Harbour, Anguilla
Arawak Beach Inn in
Anguilla
offers a luxurious seven-day tech-free all-inclusive package, which is appropriately called the Isolation Vacation. Even though the rest of the hotel features TV and WiFi, guests who are looking to unplug and recharge will be staying in a separate part of the resort, and venturing back in time to the technological "Dark Ages", a time when the only electrical luxuries were lights and indoor plumbing. Perhaps the most intense form of breaking your electronic bond, this relaxing retreat isn't for the faint of heart. All devices will be kept under lock and key, and visitors will be blacklisted and unable to purchase or have access to the Internet for the duration of their time on the island, no exceptions. And for tech-junkies prepared to bribe their way to a little air time? They'll be disappointed to learn that even diplomatic Benjamin Franklin can't hook them up.
Can't Quite Cut the Technological Tether?
If the thought of a complete digital detox is enough to send you into panic mode, rest easy; there are plenty of destinations where you'll still be able to check voicemails and respond to emails if the need arises, but thanks to your gorgeous surroundings, you might not feel so inclined.
Dublin, Ireland
It may seem a bit odd that tech-savvy and forward-thinking
Dublin
is on our list of best places to unplug, but the Westin Dublin has taken a unique approach to severing our intense ties with our mobile devices by offering vacation packages tailored around challenging guests to liberate themselves from their smartphones, laptops and tablets. Stash your electronics in your room's safe, grab the walking map provided for you and start exploring the city!The hotel is located directly across from Trinity College, and within close proximity to an array of other noteworthy attractions; you'll be amazed with how much you can discover organically, without the assistance of the Internet.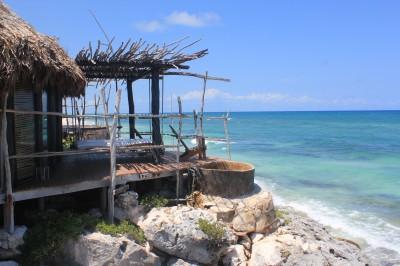 Tulum, Mexico
Once a sleepy seaside village, Tulum has transformed into one of the hottest new holiday spots in
Mexico
. In addition to the sprawling beaches and turquoise bays, Tulum is known for its imposing Mayan ruins set on a cliff overlooking the sea, easy access to the largest barrier reef in the Western Hemisphere, and its close proximity to the expansive Sian Ka'an Biosphere Reserve; a large area of swamp, jungle and lagoons. The Azulik Resort takes full advantage of its isolation, situated on the edge of the wilderness. Travelers escape to this tropical paradise to get away from the hustle and bustle of daily life and rid themselves of electronic pests that typically demand so much of their attention. Designed using local materials like palm thatch and hardwood, the resort's 15 villas all have stairs leading directly to the beach, and rooms equipped with traditional beds and Mayan hammocks for a truly unique sleep experience. Be forewarned, Azulik is clothing optional, and is not completely off the grid: wireless access can be purchased if you find yourself having serious withdrawals.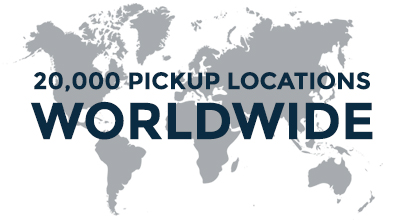 It's no secret that it's exceptionally difficult to unplug from the electronic clatter that envelopes our daily routines, so it's understandable if this level of seclusion might not be a realistic option for you, and that's ok. But if you're due for a vacation, it's not wise to opt out of it altogether because you "can't find the time". Studies show that a little R&R goes a long way and will actually boost your productivity in the long run. Auto Europe is here to help you plan all aspects of your upcoming trip, no matter how you're planning on spending your time away. In addition to providing the guaranteed best all-inclusive
car rental rates
, we are also able to help you arrange
hotel accommodations
, as well as
chauffeur and transfer
services. Reservations for all things travel related can be made online, or if you'd like to speak with one of our travel experts directly, call our toll-free number at 1-888-223-5555.