Ditch the constraints of inter-rail passes, bus tickets, and flights. The ultimate
Europe road trip
is easy to plan, cheaper than other options, and gives you the freedom to explore rural villages, National Parks, and areas not connected via public transportation. On a Europe road trip, you have the choice to stay within one country, exploring the cities and villages of specific regions, or the option to travel to several countries and experience multiple cultures.
On a road trip through Europe, you get to see the things you want to see, and travel to them on your time. With so many great options, the hardest part will be choosing where to go.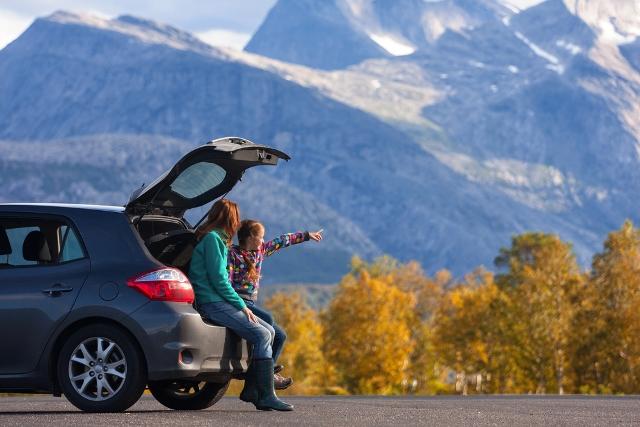 ---
Planning a France Road Trip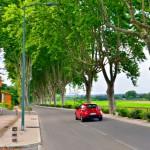 Have you always dreamt of a luxurious
French vacation
? Renting a car allows you to explore the beaches, casinos, and chateaus of the French Riviera, Loire Valley, Dordogne River Valley, Brittany, and Champagne Region. Say "oui, oui" to any of these road trips and finally cross France off your travel bucket list.
---
Road Trip Through Ireland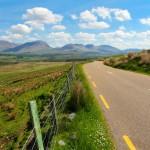 You can also take your Europe road trip to Ireland. Start in Northern Ireland and drive to Dublin. Then, head west and experience the Wild Atlantic Way, a coastal road leading you through Ireland's charming villages and breathtaking scenery, including the Burren National Park, Connemara National Park, and the Cliffs of Moher.
---
Italy Road Trip Prepping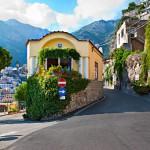 If you have a desire to experience both the art and the natural beauty of a country, then your European road trip must include Italy. Drive through the
Tuscany
, Campania, and Lake Garda region of Italy. Then, head over to Stelvio Pass (Tyrol). See the galleries, museums, and markets of the villages before visiting the sprawling country vineyards and Stelvio National Park.
---
UK Road Trip Tips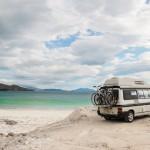 Why not start your Europe
road trip in the UK
, where you can explore Scotland, Wales, and England? Stay up North in the Scottish highlands and enjoy the serene landscape or wonder through Northern England, contrasting the medieval history of York with more modern cities, such as Liverpool and Manchester. Stay in the UK for the duration of your European road trip. Or, drive through Cornwall; then, hop on a ferry to a country on the Mainland and continue your European road trip.
---
More Tips on How to Plan the Ultimate Europe Road Trip
Unlike trains, planes, and busses, renting a car gives you freedom to decide when and where you'll go. Use one of our pre-planned trips or pick and choose from several itineraries until you've crafted your ultimate Europe road trip. A road trip through Europe is your opportunity to feel like a racecar driver on Germany's Autobahn or like a local, driving on the narrow Irish roads to get to the village pub.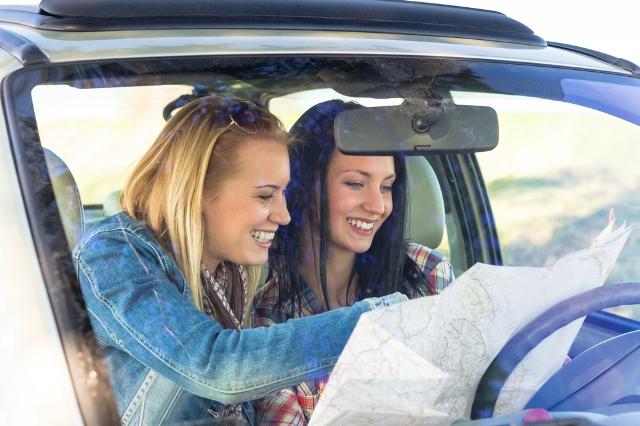 Ready for your next Europe road trip? Go ahead and
rent a car
. Then, follow the tips below before you
road trip through Europe
.
Before getting on the road, it is important to learn the driving laws of each country you plan on visiting. For example, in the Netherlands and Belgium, you'll need to remember that bikes have the right of way. In some countries, such as Italy, drivers tend to make up their own rules; the best thing you can do is be prepared for chaos and stay calm behind the wheel.
If you plan on driving in the UK or Ireland, take some time to get used to driving on the left-hand side before hopping on a busy motorway. It could save you from a near head-on collision.
Another important tip is to remember that the speed limit signs will be listed in kilometers per hour rather than miles per hour. So, for example, on the German Autobahn, you'll need to go at least 130 Kilometers per hour, which is 81 miles per hour.
Lastly, don't expect that you'll be able to rent a car with automatic transmission. Most European cars have manual transmission. Before leaving for your Europe road trip, learn how to drive stick shift, just in case it's your only option.
---
Rely on Auto Europe to Help You Plan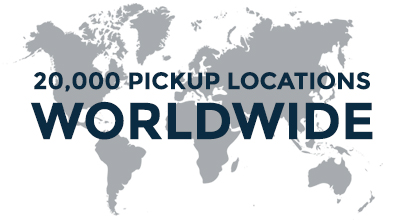 Thanks to a little pre-planning and the use of technology, a European road trip can be stress-free. Use the Internet to read about your destinations before hand. Then, plug in your GPS and go. Roll down the windows and play your favorite songs. Or, download an audio CD and learn basic phrases in the language of your next destination.
It doesn't matter where you go; it just matters how you get there. When it comes to a European road trip, the journey is just as important as the destination. To guarantee a perfect journey, rent a car with Auto Europe. Then, sit back, relax, and enjoy the drive.
Ready to depart on the ultimate European road trip vacation? Give us a call today at 1-888-223-5555 to speak to one of our reservations specialists, available 24/7, year-round for your convenience.