Taking a family vacation with your kids can be one of the greatest joys a parent has. The excitement and enthusiasm of youngsters is contagious and it can help remind us how exciting flying, staying in a hotel or visiting a foreign country truly is. One way to make your next trip your best trip is to take your children on an exciting tour of one of the world's greatest castles. What child hasn't imagined what it would be like to be a brave knight or fair princess? Ignite your child's imagination and spark a sense of discovery and wonder at one of these 5 castles: destinations your child will remember for the rest of his or her life!
---
Neuschwanstein Castle, Germany
Germany
's world-renowned Neuschwanstein Castle is the most photographed fortress in the world but that fact doesn't diminish how beautiful this structure is when you see it in person for the first time. Whether you visit in autumn (when the surrounding trees blaze in bright shades of orange, yellow and red) or during the summer, Neuschwanstein Castle will stir a sense of wonder in kids of all ages. Soaring towers, white stone spires and inspired views make a visit to this castle the perfect family vacation.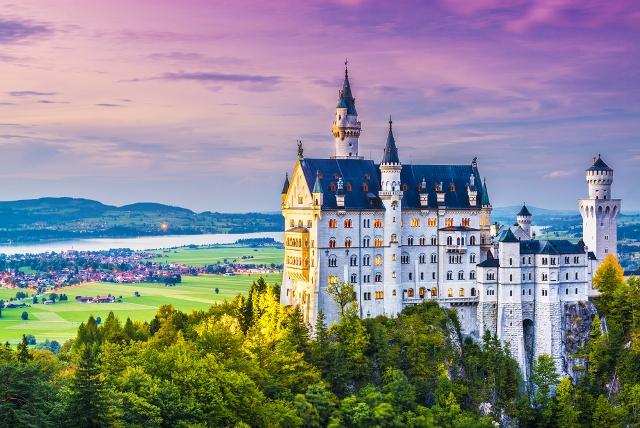 The design of this iconic structure was inspired by the vision of "Mad King Ludwig" (aka the "Fairy-Tale King") and Neuschwanstein Castle has inspired everything from Disney films and theme parks to popular books and computer games. You and your children can enjoy a tour of the castle grounds and then venture off on your own to take in views of Neuschwanstein Castle from the miles of nearby walking trails. Take a hike in the crisp air where you and your kids can snap photographs and enjoy a quiet picnic lunch together.
---
Eilean Donan Castle, Scotland
Scotland
's Eilean Donan Castle is one of the most recognizable and iconic structures in all of Europe and whether you've seen it on postcards, in movies like
Highlander
or in history books, Eilean Donan Castle stirs something deep in our collective imagination. Take a family vacation to Scotland and your kids will enjoy exploring the grounds surrounding Eilean Donan - an ancient structure which stands out amid a stark, wild landscape at the foot of a towering mountain range. Surrounded by water, on calm days the reflection of this castle offers a tremendous photo-op for one-of-a-kind family photos. The best part about visiting Eilean Donan Castle? Every part of this structure is accessible to you and your children. From guided tours to independent exploration, your children will have a blast exploring Eilean Donan's walkways, towers and secret chambers.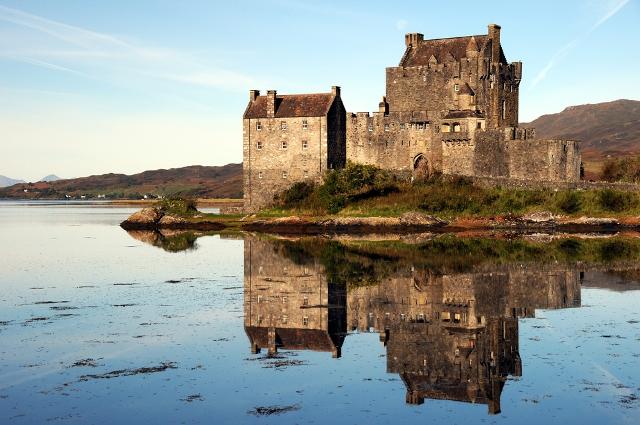 ---
Hohenzollern Castle, Germany
If you and your children are fans of J.R.R. Tolkien, George R.R. Martin or other fantasy authors, a visit to
Germany
's Hohenzollern Castle is an absolute must. This structure is the ancestral home to German emperors and is literally a castle in the clouds. Standing 2,805 feet above sea level, today's Hohenzollern Castle is actually a replica of the ancient structure and its third iteration (the first was destroyed during a siege and the second fell into disrepair). Hohenzollern has emerged as a wonderful tourist attraction - especially popular with children, inspiring them to create their own fantasy world where dragons could emerge from the clouds at any moment! A trip to Hohenzollern Castle is sure to make your next family vacation into one your children will never forget. Enhance the romance of your trip with a classic
German luxury car rental
.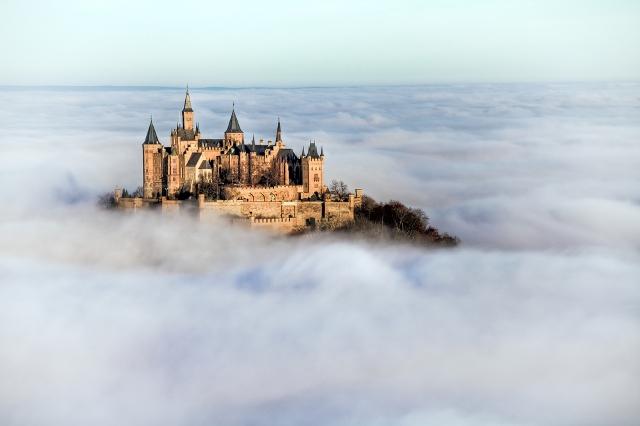 ---
Hunyad Castle, Romania
Discover
Romania
with a visit to historic Hunyad Castle - a structure in which Vlad the Impaler (the inspiration for Bram Stoker's famed character, Dracula) was once imprisoned. With impressive towers, multi-colored roofs and exaggerated stone carvings prominently displayed around the structure, Hunyad Castle is sure to excite and inspire your kids during a family vacation to Romania. Teach older kids about distinctive Gothic-Renaissance design, pointing out portions of the castle which were restored by modern architects vs. original portions of the structure. The Hunyad Castle which visitors see today is an impressive and memorable structure sure to inspire a sense of adventure and whimsy.
---
Edinburgh Castle, Scotland
There's nothing quite like a medieval fortress, and
Scotland
's Edinburgh Castle is perhaps the best example in the world. Edinburgh Castle towers over Scotland's capital city, perched high on Castle Rock, an extinct volcano. This structure has passed hands over the years between the English and the Scots, but today this fully-restored structure welcomes tourists and visitors year-round. Enjoy a guided tour during which your children can learn about the bloody history of this legendary castle (who knew history could be so fun?) and afterwards explore the towers and ramparts with your children, imagining hordes of invading troops charging over Scotland's wild hillsides as you prepare to defend the castle and
beautiful Edinburgh
below!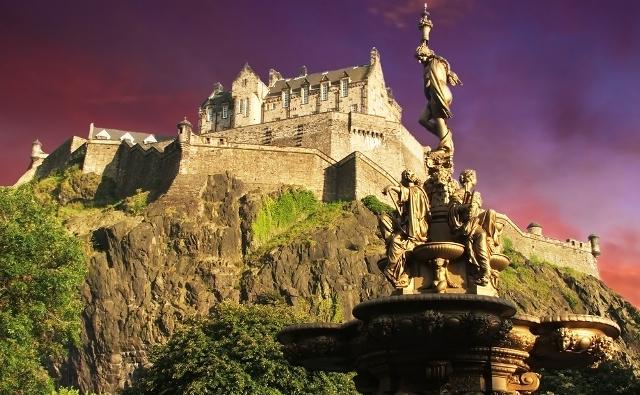 ---
Explore the World's Castles in a Rental Car from Auto Europe
Whichever castle you choose to visit for your next family vacation, keep your kids comfortable in a full-sized car or SUV when you rent with Auto Europe. We
guarantee
the lowest rates in the industry and whether you're interested in
one-way international rentals
,
camper-vans
or a
luxury vehicle
with all of the bells and whistles, a rental car from Auto Europe will allow you to make sure your kids have room to stretch out and enjoy the ride during your next family vacation.