Long-Term Car Rental
Long-term car rentals are a great option for people who are planning extended stays in Europe (usually more than ten days). Additional car rental fees are typically counted by the day for traditional rentals, so it is important (under normal circumstances) to try and minimize the amount of days that are traveled to avoid racking up excess fees.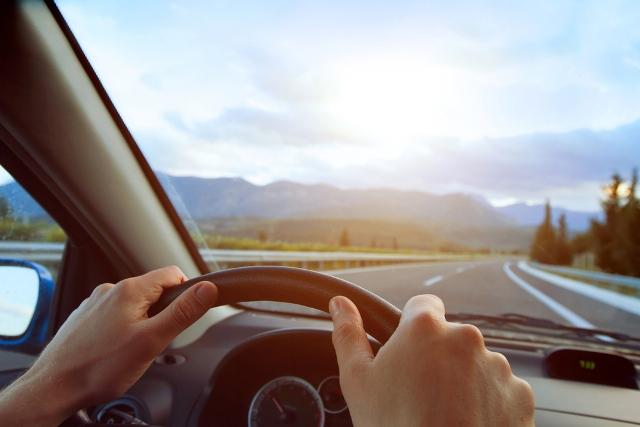 Booking a long-term car rental is a good choice for people who do not want to be hindered by time when they are traveling but who also want to stick within a manageable travel budget. Given the complexities of the rental car industry in Europe, especially with regard to international and long-term travel, this can be a complicated subject for many people.

The best option for extended stays in Europe is to book a monthly car rental, which is often referred to as a long-term car rental or a short-term car lease. All of these phrases refer to the same program and will be able to provide a myriad of options and benefits to people who wish to take advantage of them.
---
Monthly Car Rental and Short-Term Car Lease
Arranging a monthly car rental or a
short-term car lease
is probably the best option for travelers planning extended stays in Europe. Recently, the ages for these types of programs have been expanded to include younger drivers (between the ages of 18 and 25) and older tourists (older than age 65). The programs specifically cater to people who will spend a good deal of time overseas through study abroad programs, extended vacations, longer business trips and even internships. The programs also allow travel between many countries (over 40 in most cases). Citroën offers the flagship program of this type.
Among the benefits of a Citroën short-term car lease are as follows:


Free additional drivers – Leases or monthly car rental plans will include additional drivers. They are all covered under the lease with no additional charge to the person leasing the vehicle.


Insurance – There is a zero deductible insurance coverage plan which comes with the vehicle in the lease. You do not have to put any money into the car should it be damaged or stolen during your travels. This can be particularly important for travelers, considering they may not know all of the insurance information of the area that they are traveling in and may not have the ability to stay around and deal with longer term insurance issues. This lets you off the hook with no out of pocket expense on your part.


Tax exemption – This option will allow you to avoid VAT tax or any charges for renting or leasing at the airport. This is an important point because the tax at an airport can make up an enormous portion of rental fees in most cases.


Left-hand steering – Just like home. New models come with left hand steering for lease in this way. This will help make the transition to European driving styles a little bit more comfortable for people who are visiting from abroad. This is a large benefit to most people because learning the new traffic patterns and laws can be a daunting task unto itself.


Conversion fee – Fees are generally no existent for currency conversion because the rental fee is pre-paid through US currency. This means that no fees will be taken out or applied due to conversion to domestic currency when cars are leased in this way. This is another small addition to the service which will end up saving a lot of people money in the long-term.


Roadside assistance – The company has your back on these cars should you have a need for help on the side of the road. This applies to all of the forty countries that are covered by the insurance plan and that are included in the program. This assistance can take place during any time of the day or night and is not restricted in any way.


Mileage – Mileage is the big one. This is the biggest issue most renters have when they are traveling in a rental vehicle. With this program there is no restriction on mileage. This means that you can go as far and as often as you want without having to add fees onto your bill. This is especially useful for people who plan to visit multiple countries during their time in Europe. It does not take much travel to rack up an insane number of miles on your vehicle and become subject to fees.
---
Additional Recommendations for Extended Stays in Europe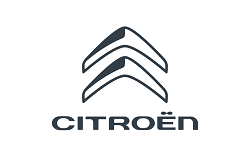 Look into these options if you are planning to travel in Europe for any significant amount of time. The exact offerings, of course, will vary by location and will also vary depending on the car rental company you will be working with. The short-term car lease programs we have highlighted in this blog post may be of interest to many travelers. It may be in your best interest to look into these types of programs when you are investigating the others. Regardless of your ultimate choice, it is important to shop around and get a good idea of what your options are prior to deciding on anything. That is the only way to ensure that you get the best deal possible on your vehicle.
The Citroën leasing program, which is often called the "Citroën Buy-Back" program was specially designed for non-residents of the European Union who may be spending weeks or months traveling around Europe. They offer duty-free use of factory-new Citroën vehicles and, through the buy-back program, will allow renters to return the Citroën after use. The buy-back program also offers for the driver to purchase the vehicle at a discounted rate if they wish. Given the fact that Citroën has nearly fifty pick-up and drop-off locations throughout Europe, this may be the best option for non-residents of Europe with regard to extended stays in Europe.
Whether you plan to travel
all
of Europe on an extended stay, or tour a few countries for a month, Auto Europe can provide for all your travel needs, from short-term car leases and monthly car rentals, to
hotels
and airfare. For further inquiries into any of our services, contact our award-winning reservations staff at 1-888-223-5555, and get excited for your next European extended stay in Europe today!