Winter Driving in Europe
One of the great joys of travel is finding things to do during the off season. Arguably, one of the best ways to make the most of your travel time is to take a self-driven tour, meaning you'll have to be prepared for winter driving in Europe. Traveling to areas that, during the popular times of the year, might not have a lot to offer but, during the off season, can provide days and weeks of exciting activities for prospective travelers. In this article, we'll debunk some of the most common myths related to winter driving in Europe to help you better prepare for your upcoming trip.
Many people choose to travel to these areas during the winter months to take advantage of winter-related activities. Hiking is a popular activity to undertake due to the beauty of the surrounding countryside. Many of the more
mountainous regions like Germany
and Switzerland, offer a lot in the way of winter activities, including skiing and snowboarding. The winter months are simply one of the best times of the year to choose to travel in these areas.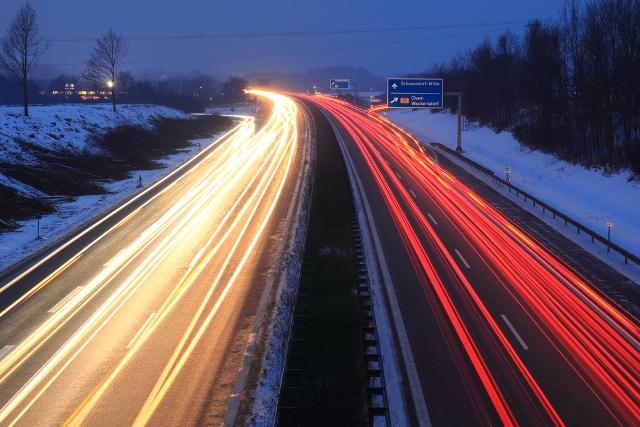 With that being said, there are some things that you will want to keep in mind about driving in Europe during the winter. One of these issues is the possibility of inclement weather. While this is not enough of a reason to turn you off of travel there, it can present unique challenges. Snow and ice can be present on the road which require extra attention. Vehicles can have trouble functioning during this time of the year due to the changes in temperature (which can then result in subtle differences in the way cars operate and in the pressure of the tires). Travelers who are up to the challenge, however, can find a rich and vast wonderland of excitement, free from some of the issues that come with travel during the more popular times of the year.
---
Myths About Winter Driving in Europe
Here are five myths about winter driving in Europe: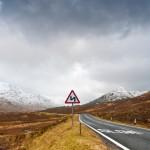 Understanding local roads signs will be easy
-
Incorrect. Navigation can quickly become a nightmare when trying to decipher foreign road signs in poor driving conditions. If you'll be traveling to Europe during the winter, be sure to take some time to research local road signs before you get behind the wheel of a rental car. During a rain or snow storm, visibility will decrease and can confuse individuals who are not familiar with posted signs. A trusted rental company can solve this issue by providing you with comprehensive lists of local road signs so that you will better be able to navigate the areas that you are in.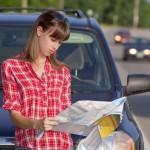 Paper maps are sufficient -
When driving in an unfamiliar area during months that promise to bring inclement weather, it is important to pack more than just a traditional paper map. Try to find a rental for a GPS unit or something similar so that you will have a clear idea of exactly where you are instead of simply staring at a map. When navigating, the directions that you receive audibly are much easier to follow than trying to read a map. This also avoids issues of getting lost on side roads, since you will still be able to determine where you are.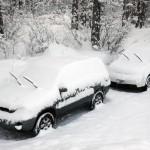 Renting a large vehicle is always the safest option -
Incorrect, again. While renting a larger vehicle like an SUV is sometimes an ideal option for winter driving, not all larger rental options are perfect for driving in bad weather. For instance, if you are driving something that you are not used to driving, you could be thrown off by the size. The side roads in Europe can make driving larger vehicles even more difficult. Not only that, but gasoline actually burns faster during the winter months, so you want to rent something which will be a little bit easier on your pocket in terms of paying for gas. This is a good reason to rent a smaller vehicle that is equipped with snow tires and snow chains for safety.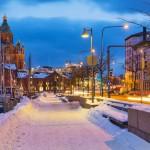 It's more expensive to rent a car in the winter -
Not true. In fact, most rentals through Auto Europe, for example, in many European countries will come standard with all of the winterization fees applied. It is not more expensive to rent during this time of year. You might even be able to score some extra deals on your rentals during these months, in fact. This is because it is the off-season in terms of tourism in much of Europe. Not that many people choose to do their traveling there during the winter months, so you can take advantage of some of the slow-season deals.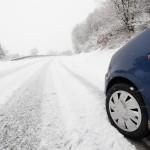 You don't need ABS -
Anti-lock braking systems are important during the winter. You definitely need them. They will prevent your brakes from locking up, even if you are driving on solid ice. This helps you to maintain your ability to steer on ice roads rather than allowing you and your vehicle to simply slide out of control. You want to find a car that has ABS. Avoid turning it off. This is especially true during any sort of emergency braking situations. Many rental cars have this available as a standard feature, but it always pays to double check and make sure.
---
Staying Safe This Winter With Auto Europe
The vehicles that you rent need to be as safe as possible. With that being said, not all rental outfits can provide the same levels of safety and comfort that you will receive when you choose to rent with Auto Europe. With
one-way rentals
that you can drop off at your destination, you can avoid having to drive down the same roads twice. With the potential for snow and ice during the winter months, this can be a welcome benefit. We make sure that all rental vehicles have the proper insurance and have been prepared for the harsh winter weather ahead of time. With Auto Europe, your ability to drive during the winter is safe and sound.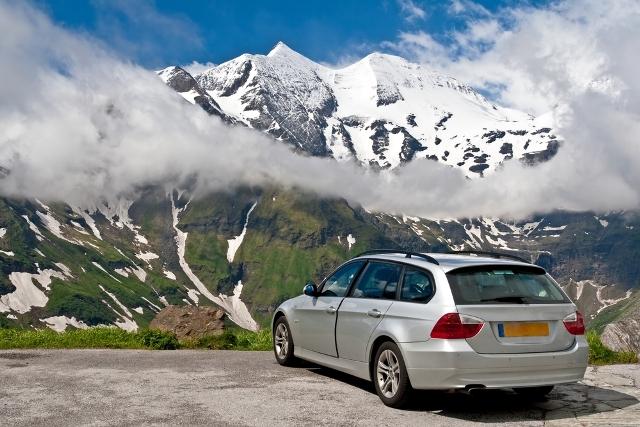 Staying safe while driving during winter has never been easier than it is when renting a vehicle with Auto Europe. In addition to the affordable and professional care that we provide to all of our clients on a regular basis, we also have a number of programs which can make renting even a bit more attractive to individuals traveling during this holiday season. You can visit us online to book an appointment today or call us at 1-888-223-5555 to speak with a representative. Start your holiday travels off right by renting with Auto Europe today!