Are you planning a trip to Europe in the near future? Does the idea of ice all around sound appealing? If so, then you should check out some of the coolest ice bars in Europe. An ice bar is a type of drinking establishment that is made, primarily, of ice. In most cases, they contain impressive ice sculptures and ice furnishings, and cocktails are presented in glasses that are created from pure ice.
While ice bars in Europe are first and foremost a bar, they are also tourist attractions, especially in the chilly areas of
Oslo
and
Stockholm
, however, the majority of Europe cities have this destination, as well. Some of the most exciting ice bars and ice hotels in Europe are highlighted here.
Before you set out for these "cool" adventures, be sure that you have rented a reliable vehicle.
Getting a luxury SUV
equipped with snow tires will make sure your trip is as safe as it is fun. Remember not all vehicle rental services are created equally, so you need to find one that has a reputation for luxury and dependability.
---
Famous Must-See Ice Bars in Europe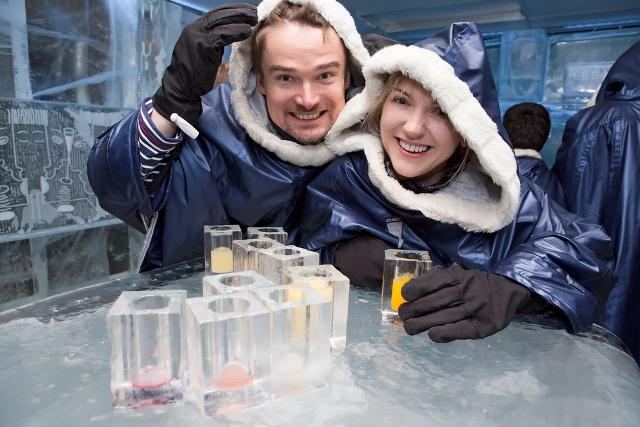 When it comes to ice bars, you definitely have more than a few options. While there are a number of great destinations, you should keep in mind that these are not all created equally. As a result, you should try to maximize your experience by visiting the best ice bars in the area where you will be visiting. Some that you should definitely pay a visit to include:


The Absolut Ice Bar in London: This is the UKs only permanent bar that is constructed from ice and that is maintained at a temperature of minus five degrees all year long, so if you're a fan of cold weather now anytime can be the best time to visit London! This bar is located on the vibrant and bustling Heddon Street and is operated in time slots of 40 minutes. When you enter, you are provided with a thermal cape so that you can stay warm during your visit.


Icebar by the Icehotel in Copenhagen: This is located in the Hotel 27 and just a few, extremely icy steps, that are from the well-known and busy street of 'Stroget' and provides visitors with a menu of exclusive drinks and appetizers that feature the very best artic flavours.
Europe's Famous Must-See Ice Hotels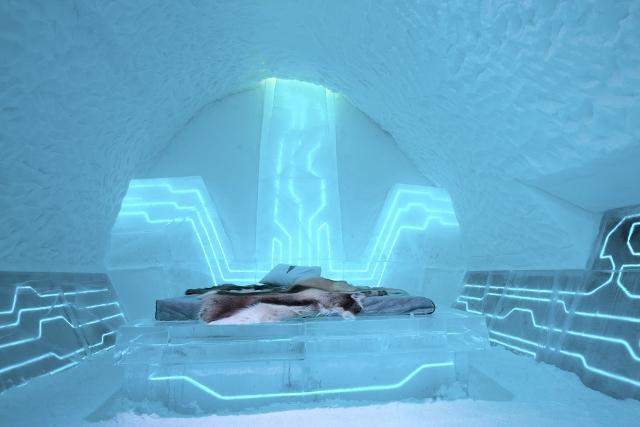 During your visit to the coolest ice bars in Europe, you may also want to take your rental vehicle to some of the most fascinating and thrilling ice hotels in Europe. These are temporary buildings that are made of snow and that are sculpted blocks of ice that draw the attention of visitors in the area.


The Ice Hotel in Jukkasjarvi, Sweden: This hotel is open between the months of December and April each year and is known as the very first ice hotel ever created. The whole hotel is composed of ice blocks and snow that are taken from the nearby Torne River.


The Kirkenes Snow Hotel: Norway is also home to a few of these interesting ice hotels. IN addition to a building constructed of ice, here you will also enjoy a custom dinner that is prepared for you with an open fire. You can also experience a husky farm and a reindeer park, which is only a few miles away.


The Sorrisniva Igloo Hotel: This is the northernmost ice hotel in all of Europe and is only located about 250 kilometres from the North Cape. In addition to the bedrooms, the ice hotel also has an ice bar, chapel and gallery.
Getting There with Auto Europe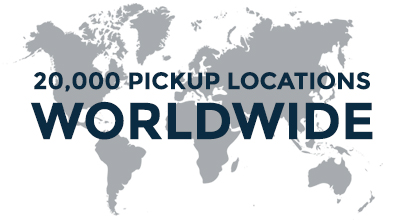 If you are
planning an upcoming trip
and are looking for a little bit of unique flair, consider visiting any of Europe's coolest ice bars, which will definitely be an experience you will not soon forget. Remember, however, the roadways to get to these destinations will likely be icy and may be a bit dangerous, which means that you need to ensure that you have a reliable and road-worthy vehicle.
With the help of Auto Europe, and our commitment to the highest quality customer service and lowest rates industry wide for over 60 years, planning and executing your winter vacation through Europe is only a few clicks or a short phone call away. Contact one of our reservation specialists 24 hours a day, at 1-800-223-5555, and get started on your next vacation immediately!
Auto Europe also encourages you to enjoy holiday libations responsibility, and politely reminds you to never drink and drive.