Books can be dangerous. The best ones should be labeled, "This could change your life." ~ Helen Exley
Once, after a particularly laborious apartment move, a friend presented me with a card that said, "Friends help you move, real friends help you move books." I won't say how many back-breaking boxes were lovingly packed and transported that day to their new residence—suffice to say it was a substantial sum. While my collection has since, slowly been reduced to a more manageable (and mobile) selection of favorites, the anticipation of turning the pages of a new paper treasure never diminishes with the years. Whether you're a bibliophile like me, or happen to know one, here are a selection of literary festivals and events across Europe, where many novel experiences await, and some wonderful tomes are hoping for the chance to join your collection.
---
Whodunit?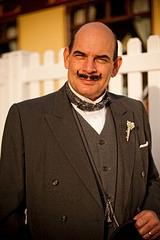 The 20's and 30's were a golden age of mystery novels, and the reigning queen of these page-turning whodunits was English born writer Agatha Christie.
Murder on the Orient Express
and
And Then There Were None
, were two of her most notable works of fiction, while classic characters like the meticulous Hercule Poirot and astutely observant Miss Marple became household names.
Visit Agatha Christie's hometown of Torquay,
England
, along the English Riviera, during Agatha Christie Festival Week. Explore the town from which the inimitable crime writer drew inspiration as you participate in murder mystery dinners and fetes, attend informative lectures and enjoy the costumed pageantry of vivacious flappers and monocle-sporting men. The Agatha Christie Festival always occurs the week of Christie's birthday September 15th.
Annual Book Festivals in England
England has an exceptionally esteemed array of literary festivals on their own, but if you include the rest of the United Kingdom, it's downright daunting. Here is a sample of annual book events to consider for your travel itinerary.
Hay-on-Wye -
Hay Festival:
May 22 - June 1, 2014
Harrogate -
Theakstons Old Peculiar Crime Writing Festival:
July 9 - July 22, 2014
Edinburgh
-
Edinburgh International Book Festival:
August 9 - August 25, 2014
---
Once Upon a Time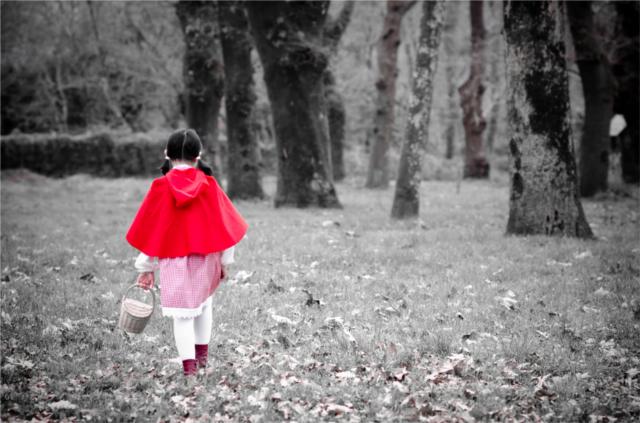 Centuries before they were transformed into animated stars the prolific collection of written fairytale characters from the Brothers Grimm shaped the imaginations of generations of children and adults. These often intimidating tales didn't inspire sing-a-longs—they imparted lessons of morality with their basic principles of black and white. Besides the heroes and heroines, most characters were nameless figures referred to by the familial or antagonistic roles they were cast in like wicked stepmother, the big, bad wolf, and the evil witch.
From the months of May through July, the original tenor of these tales is captured daily on stage as part of the Brothers Grimm Fairytale Festival in Hanau, Germany. Phillipsruhe Palace and gardens provide an appropriately picturesque backdrop to the artful portrayal of these fictionalized, fairytale stories. While you're in Hanau, why not take a scenic drive along the German Fairytale Road?
Annual Book Festivals in Germany
Make the best possible use of your
car rental in Germany
and take a look at some of these esteemed book festivals in Berlin, Hamburg and Frankfurt that each offer their own unique activities and experiences in some of the country's most popular cityscapes!
Berlin
~ Berlin International Literature Festival ~ September 10 – 21, 2014
Hamburg
~ Harbor Front Literature Festival ~ September 10 – 21, 2014
Frankfurt
~ Frankfurt Book Fair ~ October 8 – 12, 2014
Some books are to be tasted, others to be swallowed, and some few to be chewed and digested. ~ Francis Bacon
---
WAXING POETIC
The Iliad and the Odyssey are two of the most legendary works of poetry in their genre, appreciated both in leisure and in learned circles. The small island of Ios in Greece pays homage to Homer with the annual Ios Homeria Festival. Over the course of this event, you'll experience the immense pride that is intrinsic to the islands culture and reflected from every facet of the festivities as a former home, and purported resting place of the beloved poet.
A blessed companion is a book – a book that, fitly chosen, is a lifelong friend…a book that, at a touch, pours its heart into our own. ~ Douglas Jerrold
ADVENTURES AND WONDER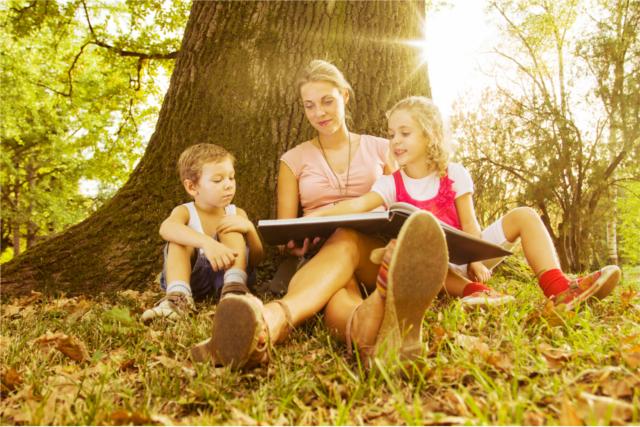 Another giant in the world of children's literature is Hans Christian Anderson. While the German-born Grimm Brothers told tales with a darker lilt, Dutch-born Anderson collected stories with similar moral lessons, but most often with a whimsical air. The city of Odense focuses a wealth of work and talent towards creating an exciting program for the week-long Hans Christian Anderson Festival each August. The endearing and absurd, the lucky and brave—the panoply of characters from Anderson's stories can be found roaming the streets and gracing the stages of Odense, as their tales are retold for the enjoyment of young and old. Concerts, theatrics, art and culture abound at this light-hearted and fun festival.
Medicine for the soul" ~ Inscription over the door of the Library at Thebes
A passion for the written word is to be fostered and cherished in all ages. Let the fire of your imagination ignite in these literary-lovin' destinations and take the flame wherever you travel because, as the quote goes, "A reader lives a thousand lives before he dies, the man who never reads only one."
---
Your Chariot Awaits
When planning your next tour of Europe's literary locations, contact Auto Europe for all your transportation needs! Choose from an exceptional selection of
rental car models
from basic to
luxury car rentals
with all the bells and whistles. Feel secure in knowing that when you book your car rental online, we guarantee our clients the best car rental rates, and if you ever have questions, reservations specialists are available toll-free 24/7 at 1-888-223-5555.