There are approximately 2,000 bullfights held ever year in Spain, but that number is falling consistently every year. In a recent parliamentary vote, a petition signed by over 590,000 people to designate bullfighting as a part of Spain's cultural heritage was passed 180-40. Regardless of your own personal feelings regarding bullfights, there is no doubt it is considered an influential part of historic Spanish cultural identity which revolves around massive, region-wide festivals celebrating the Spanish way of life.

Watching a bullfight isn't for everyone, and if you find yourself traveling in Spain during bullfighting season, there are plenty of other reasons to head to these destinations whether you're interested in bullfighting or not – such as the food, the festival atmosphere, and to immerse yourself in Spain's unique cultural affinities.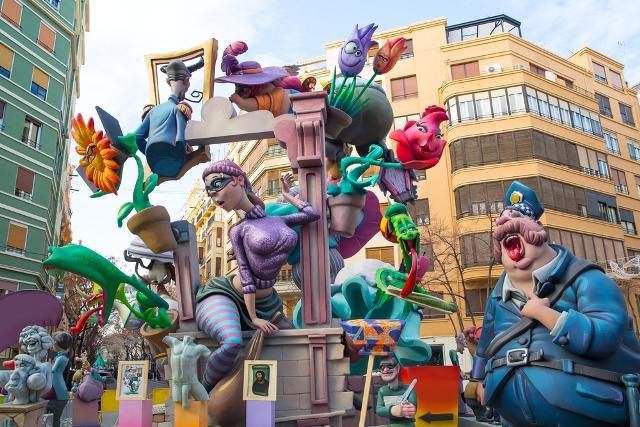 Valencia, Fallas Festival
Running from March 14 th through the 19 th of every year, the Fallas festival is Valencia's largest and most famous festival. Festivals in Spain tend to orbit around specific events, and the Fallas Festival is no exception. The word falla refers to a neighborhood collective with their own values and customs, which commission themed (usually satirical) sculptures made of wood and paper mache to burn during the festival.

The Fallas festival is an old Valencian tradition which over the years has more or less become an excuse for a huge party; where delectable paella recipes (invested in this region) are discussed and served to strangers on the street, fireworks are shot off every night, and beer and wine flows seemingly ceaselessly. One can certainly have an excellent time while visiting Valencia during the Fallas Festival without witnessing a bullfight, but know that the Fallas Festival attracts some of the world's finest matadors from the Spanish-speaking world (Spain, Mexico, Colombia, Venezuela, Peru) as well as matadors from Turkey, Tanzania, India, Japan, and Korea, to name just a few.

If you find yourself planning to attend the Fallas Festival and would like to see a fight, make sure you do acquire your tickets weeks in advance as they are guaranteed to sell out during the festival.
---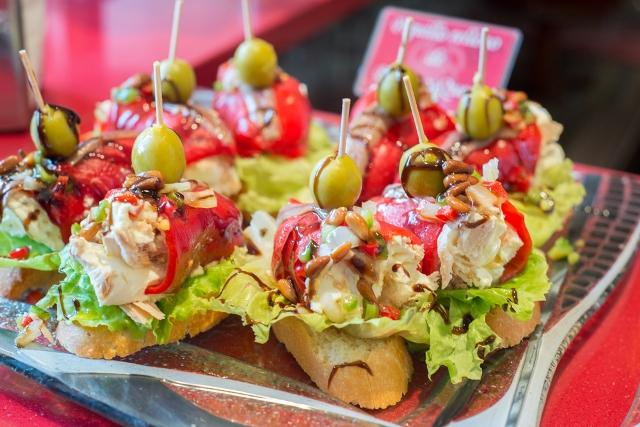 Bilbao, Corridas Generales
Basque country isn't typically associated with bullfights quite like Castile or Andalusia, but the Basque certainly have their own festivals rooted in bullfighting. If you know anything about bullfighting, then surely you are familiar with the Running of the Bulls in Pampalona (technically also in the Basque country), but if you're interested in seeing more than just bullfights the Corridas Generales is a fantastic way to experience cuisine, music, language, and partying Basque-style.

Basque cuisine is heavily influenced by the duality of the sea and the fertile valleys located deep in the mountains, along the coast fish and seafood reign supreme, while in the inland fresh and cured meats are the foodstuffs of choice. If you're a fan of hard cider, you absolutely must try Basque apple cider served at a Sagardotegi (cider house), which is essentially a very large, rustic restaurant with a menu showcasing salt cod omelets, grilled t-bone steaks, and goat cheese served with walnuts.

If you're interested in the nightlife, consider the txikiteo, which is a mass tapas crawl from bar to restaurant, to bar to restaurant which is incredibly popular in Bilbao, it's a great way to mingle with locals. Even if you're not particularly interested in attending the bullfights, popular bands (Basque, Spanish, and international) rock the nights away in the bullrings after a particularly excellent fight. If you are interested in experiencing Bilbao for its bullfighting spirit, consider attending the bullfighting museum near the ring or watch a fight itself, Bilbao is known for its "comedic" fights, where the matador seeks to embarrass the bull. A particularly feisty bull will be allowed to return to the pasture after the fight.
---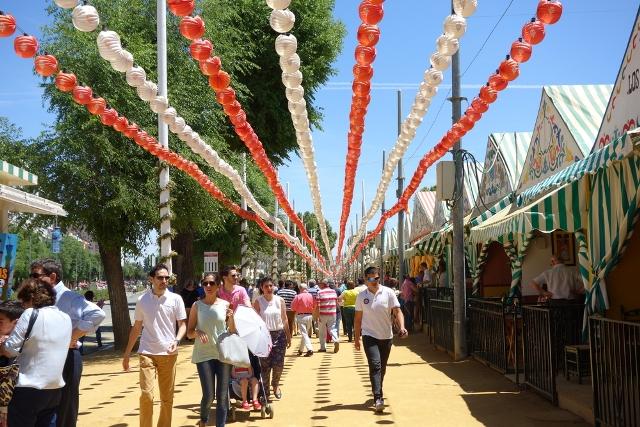 Seville, Feria de Sevilla
Individuals who are traveling to Sevilla will discover that the city is the spiritual capital of bullfighting and hometown of the legendary bullfighter Juan Belmonte. Seville is arguably the best stop to soak in the spirit of an Andalusian festival, particularly during Feria de Sevilla which begins two weeks after Easter and lasts for six days. Each day the fiesta begins with a parade of palanquins and carriages, carrying the city's leading citizens to the bullring, La Real Maestranza, where the bullfighters congregate in preparation for the festivities.

Should you be uninterested in the fight, head down Calle del Infierno (hell road) towards the theme park, where you can sample the finest of Andalusian indigenous gastronomy, such as Gazpacho or the various delicious fried desserts. If you're into seafood, in Seville one can get excellent squid, cuttlefish, and marinated dogfish. Seville has a very vibrant music scene, dominated by a fusion of traditional flamenco music and British-invasion rock, there are a variety of venues around the city where one can watch a classical performance, a hip-hop show, a rock concert, or best of all, if you travel to the western district of Triana, one can find arguably the world's best flamenco street performers.

Seville's old town is the third largest in Europe and also contains three UNESCO World Heritage Sites, for this reason Seville is an amazing destination during bullfight season whether or not you intend on watching the fights.
---
Plan Your Trip to Spain Today!
One could easily schedule a road trip to reach all these destinations during their respective festivals, and a one-way car rental in Spain might just be the best way to do it. These festivals are symbols of Spanish culture and they are a fantastic place to have a truly unique Spanish experience, whether you're too squeamish to watch a bullfight or not, make it a point to attend at least one of these festivals and gorge yourself on the delicious food and drink, listen to the entrancing sounds, and interact with some locals. Even the biggest patrons of bullfighting understand that blood sport isn't for everyone, but the parties are.