Italy's culturally inspiring cities are also ancient marvels that can simply take your breath away, but for the ultimate Italian vacation you have to take a
road trip in Italy's beautiful coastal regions
, which offer rich history, stunning natural beauty, and worldly culinary culture all in one. Most people, however, only have time to see one beautiful destination a year - so should you choose the
Amalfi Coast or Cinque Terre
?
---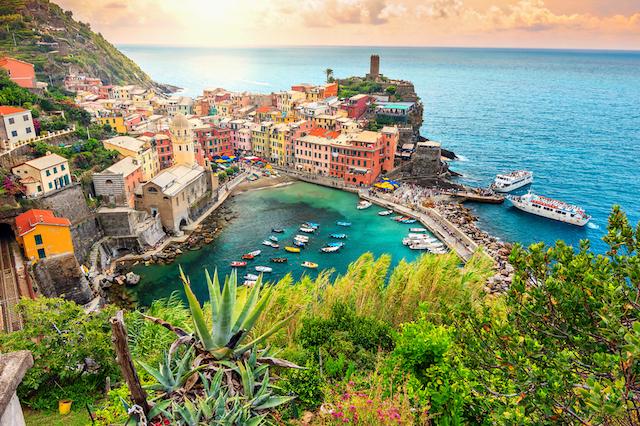 Cinque Terre
The region of Cinque Terre, directly translated as "five lands," is made up of five small fishing villages, located in the Ligurian Riviera in the Sorrentine Peninsula in Southern Italy. This stretch of coastline, made up of craggy cliff-faces, and lush green hills, is a UNESCO World Heritage Site distinguished by its iconic pastel-colored buildings. The bright houses are clustered in precariously placed towns, carefully built on the precipice of the Mediterranean Sea. The villages are famed for their visually stunning coastal trails, which connect the five villages through a series of tunnels with stops at a variety of scenic vistas overlooking the sea.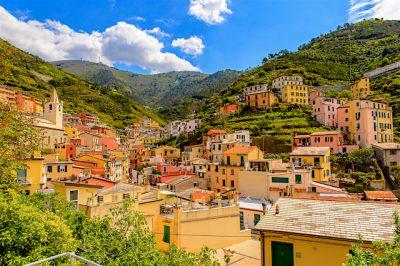 Of the five villages, Monterosso Al Mare - which has one of the region's only sandy beaches - is a beautiful old town, which dates back to AD 646 and is ripe with exploratory potential, from vibrant cobbled streets to short day-hike trails. Another village, Vernazza, at the mouth of a tributary that opens to the Mediterranean, has grown as a natural harbor, and is widely considered one of the most beautiful coastal towns in all of Italy. One of the most striking features of the Cinque Terre are the intricately terraced gardens that have punctuated the region for almost 2,000 years, including vineyards, famous for producing the unique regional specialty, Sciacchetra, a sweet desert wine.
Cinque Terre is easily accessible by car from
nearby cities such as Milan
and the surrounding regions, although cars are not allowed in
all
of the villages.
---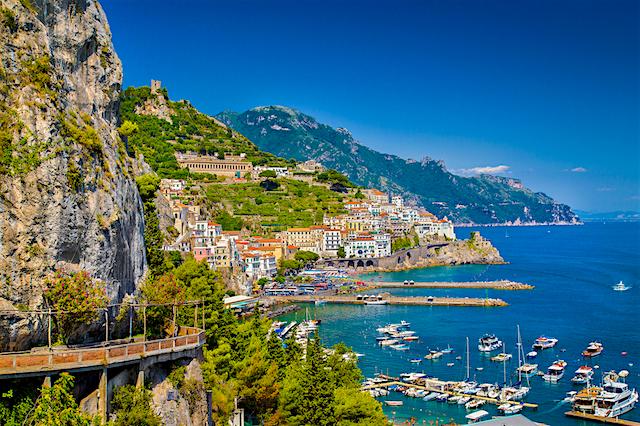 Amalfi Coast
The Amalfi Coast is located on the southern end of the Sorrentine Peninsula, in Southern Italy, and is one of Italy's most iconic seaside destinations. Its mountainous landscape is breathtakingly dramatic, earning it's UNESCO World Heritage status, with quaint seaside towns and resorts perched precariously on the edge of the cliff-lined coastline. Explore the beautiful towns, including Positano and Amalfi - small and relaxed - and Ravello, with its wide array of majestic villas proudly displaying the many previous decades of grandeur. Many of the towns offer both a glamorous holiday lifestyle, as well as a unique insight into the lives of residents, with home style bistros, high-end dining, and sea-front bars to be enjoyed.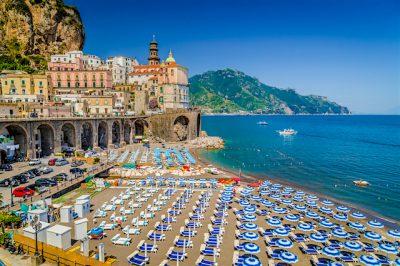 Along the Amalfi Coast, you will also find plenty of beaches - some are so hidden that you will feel like you reserved a private beach. Because the region is so well known for its sandy Mediterranean beaches, many can be a lot busier than the rockier versions found in Cinque Terre, so visiting during the summer months can be difficult. The Amalfi Coast is also famous for producing a regional beverage specialty, the well-known Limoncello liquor. Vendors sell bottles of the tasty local drink on street corners, and as a result the whole place often smells of citrus!
If you reserve a
rental car in Rome
or
Naples
, then the Amalfi Coast is just a short drive away. Most people start their Amalfi Coast journey in the hilltop town of
Sorrento
, considered the gateway to the region.
---
Amalfi Coast or Cinque Terre? What They Both Share
Both the Amalfi Coast and Cinque Terre are located on beautiful coastal regions in Italy - which means you get to enjoy beautiful beaches and natural beauty at both destinations. They are both exceptionally picturesque, with colorful buildings, traditional fishing villages, and hilltop views that appear so classically "Italian." At both locations you can enjoy beautiful hiking trails that take you through some of the most stunning natural coastline in Italy, as well as delicious local food, and unique local beverages.
Both regions have been deemed UNESCO World Heritage Sites, which means they both as deserving of your attention as each other. What's more, because of the Mediterranean climate both destinations are best visited in the early Autumn - September and October - when the weather is still warm, by not too hot either.
---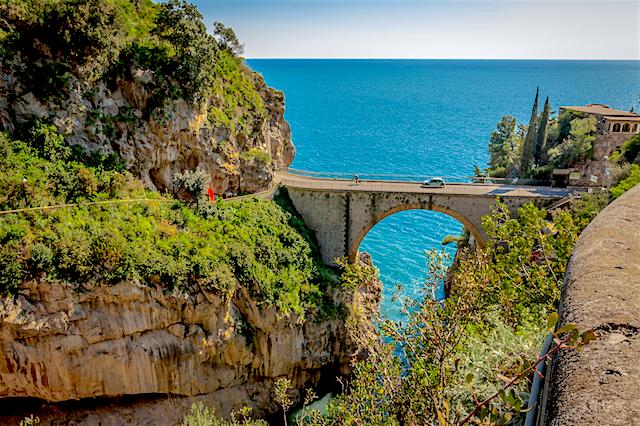 Explore Best Coastal Towns in Italy with Auto Europe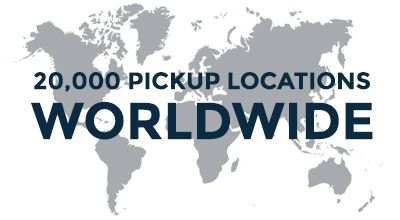 Both the Amalfi Coast or Cinque Terre make unforgettable holiday destinations, and it's a great idea to
rent a car in Italy
to explore them both, in your own time and at your own pace. Both areas have exciting coastal roads that make driving to these regions even more exciting. Whether you choose to spend a few days, or weeks exploring Italy, renting a car with Auto Europe allows you embark on a once in a lifetime road trip, and you're guaranteed to receive the best rate, industry wide, so what are you waiting for?