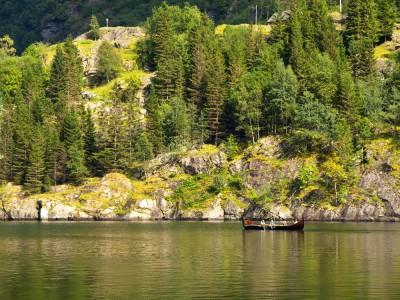 Beginning in the 8th century, Viking explorers became the original world travelers. Motivated by overcrowding and taxes, and the possibility of wealth and glory, the Nordic vocation of Viking piracy was born. The raiding warriors struck terror into the hearts of all they encountered. They are believed to have made it as far west as Newfoundland and as far east as Iraq. Last year, the History Channel launched Vikings, a stunning and original drama series. It has been successful in providing insight into these famed and feared warriors and in gaining a large and vehement viewership. If you choose to delve deeper, you can experience Viking life firsthand when you travel to historic Viking sites. While it's true that a Viking ship once struck terror into the hearts of unsuspecting residents, just remember that you are expected to be a bit more polite as you take your Viking explorations in a rental car!
Oslo, Norway
Voyage directly into the heart of Norse culture with a
rental car in Norway
. This stunning country offers multiple options for visitors seeking to explore and enjoy Viking life! The Viking Ship Museum in
Oslo
displays two immaculately preserved Viking ships dating from the 9th century. From there, it's a breathtaking drive among green valleys, sparkling blue lakes and snow capped mountain peaks to the historic village of Gudvangen, a UNESCO World Heritage site, famed for its Viking Valley Market. Here you can feast on traditional Viking food, purchase traditionally crafted goods, and even take an oar and row a replica Viking ship! When you tour Norway in a rental car, you'll feel like you have found Valhalla on earth!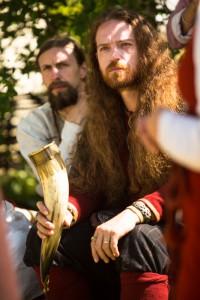 Copenhagen, Denmark
Viking adventure aplenty awaits you in
Denmark
! Imagine yourself at the helm of a mighty wooden ship with a great sword in hand and the winds of Njord swiftly propelling you toward your destined glory. You can live out this fantasy when you pick up a rental car in Copenhagen and take a 35 minute drive to The Viking Ship Museum at the Roskilde Fjord. There, you can view the active construction of a Viking ship, and even try your hand at wood carving with traditional tools. Around metropolitan Copenhagen, there are several living history museums where you and your family can experience everyday Nordic life. And when you shop the pleasant city of
Copenhagen
, you are sure to find distinctive Viking inspired artifacts.
Dublin, Ireland
When the summer raids were complete, many Norse sailors spent their winters within the safe harbor of the Liffey River, camping, relaxing and repairing their ships. The initial camp site eventually became an epicenter of trade and Dublin was born. The firmly entrenched Viking warriors became active in the politics of medieval Ireland and gradually integrated into the general Irish population. Today, with a visit to
Dublin
, you can immerse yourself in real life Viking history at Dublinia Museum. After becoming familiar with the challenges and rewards of Viking culture, you can enact your own peaceful raid of the Emerald Isle with an
Irish car rental
. The breathtaking countryside provided the setting for many of the outdoor shots for the celebrated Vikings series!
Stockholm, Sweden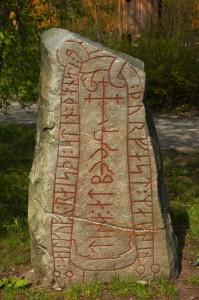 If you seek a city that is teeming with Viking history, check out
Stockholm
! You can wander the stone paved streets of the old town, or check out the Museum of Medieval Stockholm or the exquisite maritime displays at the Vasamuseum. If you really want to delve into true Viking life, though, a trip to Birka and Hovgarden, right outside of the city, will be like traveling 1000 years back in time. Set on the gorgeous Lake Malaren, this destination allows you to spend a day experiencing how the Nordic villagers lived. This World Heritage Site contains an authentic Viking burial site and accurate reenactments of traditional Viking life. Exploring
Sweden by rental car
is a great way for people of all ages to experience this unique cultural heritage.
Normandy, France
The region of Normandy, France is named for the invading Norse men who took up life in the Northern coast of
France
. This entire region is rich in history, with its unique culture, stately medieval and gothic cathedrals, and important World War II sites. Viking settlers quickly integrated into Frankish culture, but if you seek to experience the history of Norse Normandy, you can pick up a rental car in
Caen
and enjoy touring the medieval ruins of Chateau Ducal, a stone castle fortress initially commissioned by William the Conqueror in the 1060's. When you are driving around Normandy in a rental car, be sure to sample the unique food and wine of this picturesque region!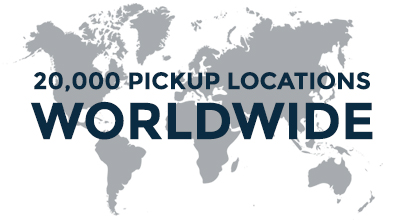 Auto Europe is here to help you honor the hearty and adventurous travelers of yesteryear. While the wooden ship's helm has been replaced by the steering of a rental car, and the ancient Viking navigation tools have been replaced by state of the art GPS units, like the Vikings of the past, your imagination is truly what drives you. Wherever you seek adventure and glory, Auto Europe can help you get there! We offer over
8,000 convenient locations
, worldwide. Call us today at 1-888-223-5555 to talk to our travel experts about how we can help you begin your own (friendly) Viking raid of Europe!