Musing about your next vacation, but trying to decide on a host city that offers sightseeing opportunities that lean more towards the abstract? The world is filled with trendy design destinations that will keep you visually stimulated throughout the duration of your trip. From the milky blue fjords of Norway to the dreamlike buildings of Barcelona, here are our 5 favorite locales known for their whimsical aesthetic beauty.
---
Bilbao, Spain
Symbolizing more than just an art gallery, The Guggenheim Museum in Bilbao created a movement, often referred to as the Bilbao Effect. Instantly saluted as one of the most important structures of its time, the overwhelming success of the museum proved that sometimes all a struggling city needs is an imaginatively designed gallery to turn its luck around. Since the Guggenheim opened in 1997, numerous other cities around the world, once void of historic cultural centers, have looked to Bilbao as a model for what vision can create. Plans for intricately designed museums are already underway in Perth, Australia; Belo Horizonte, Brazil; Mecca, Saudi Arabia; and Kiev, Ukraine, and organizers are hopeful that these new cultural hubs will create renewed interest in their cities.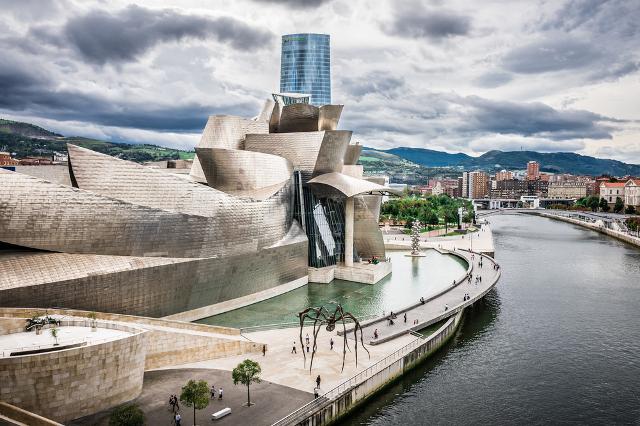 ---
Cancun, Mexico
Armed with a background in graffiti art and a passion for scuba diving, artist Jason deCaires Taylor took to the waters off the coast of
Cancun
to create an eerie, yet awe-inspiring artificial reef of 400+ statues he calls
Silent Evolution
. This compelling project took several months to complete, and is meant to embody a spirit that shifts between sadness and awe, while serving as a constant reminder of the intricate relationship between man and nature. The sculptures were created with a pH-neutral concrete that was reinforced with fiberglass,a combination that actually attracts marine life, offering a durable and environmentally friendly alternative to exploring natural reefs, ultimately giving them the opportunity to regenerate.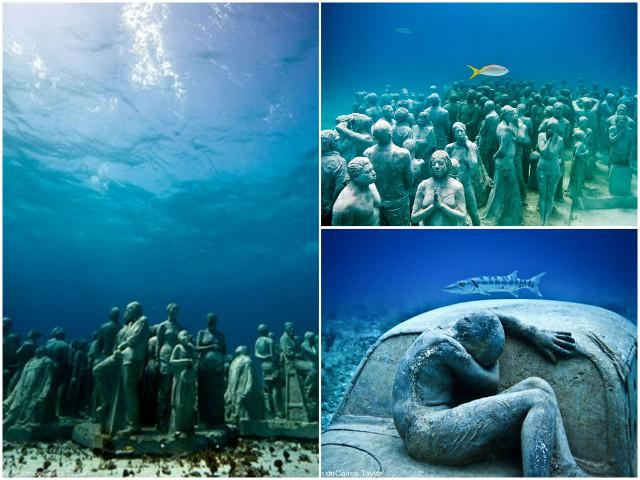 ---
Norway
Harboring some of the most breathtaking natural wonders on Earth,
Norway
is a country not to be missed. The unscathed natural beauty of the fjords, lush mountain landscapes and colorful palate of the Northern Lights all served as inspiration for a series of look-out points designed by the Norwegian government. Created to encourage visitors and locals alike to enjoy the country's natural beauty, these stopping points were designed by a handful of the country's most accomplished architects, and do an incredible job of subtly playing up the drama of their surroundings. Nearly $400 million dollars was invested in the 120 outlooks, which are outfitted with accessible walkways and restrooms, each of the revamped areas embody the basic Scandinavian formula: nature first, architecture second.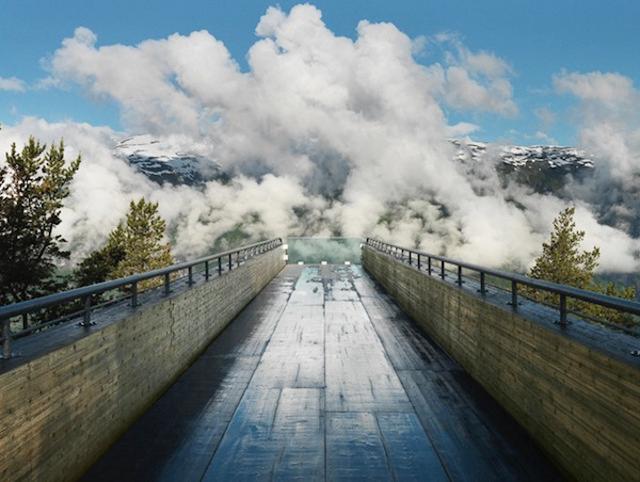 ---
Barcelona, Spain
We wouldn't argue with you if you tried to tell us
Barcelona
as a whole was the leader of the pack when it comes to mind-bendingly beautiful architectural design, because quite frankly, we agree. The city's Park Güell is a one-hundred-year-old masterpiece, created by the city's master architect Antoni Gaudí. When you walk up to Park Güell, you are met with guard houses that look more like gingerbread houses, leading to the park's long and winding bench, snaking around the building in the shape of a sea serpent. Greatly influenced by forms of nature, visitors can see other iconic traits of Gaudí's work reflected in the use of curved stones, twisted iron sculptures, colorful mosaics and organic-like forms in locations throughout Barcelona. One of Gaudí's most celebrated designs is La Sagrada Familia Basilica, which is also Spain's most visited attraction, and has been under construction since 1882.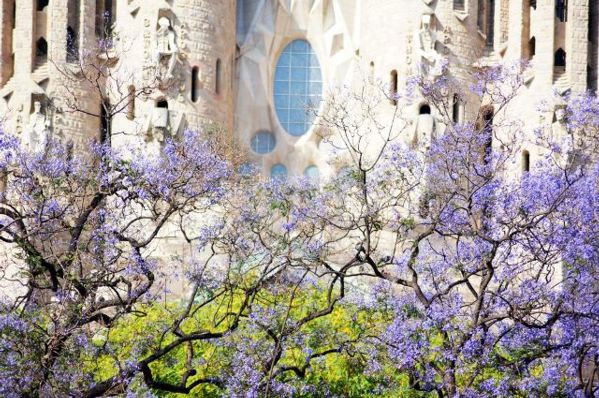 ---
Reykjavik, Iceland
If you're a frequent reader of our posts, you know we also love
Reykjavik
, and will never quite understand why some travelers still consider it to be merely a "flyover" city. When it comes to design, Iceland is the perfect mix of both natural and man-made splendors, creating a unique array of sightseeing opportunities to behold. The country's most significant claim to fame is probably its picturesque geothermal baths, called the Blue Lagoon. This natural wonder also doubles as a spa, and has been harnessed by human ingenuity to also provide electrical power for the region surrounding Reykjavik. In contrast to other design destinations in Europe, Iceland is home to a wealth of innovative modernist churches, an interesting shift from the Gothic and Renaissance styles that dominate many other European cities.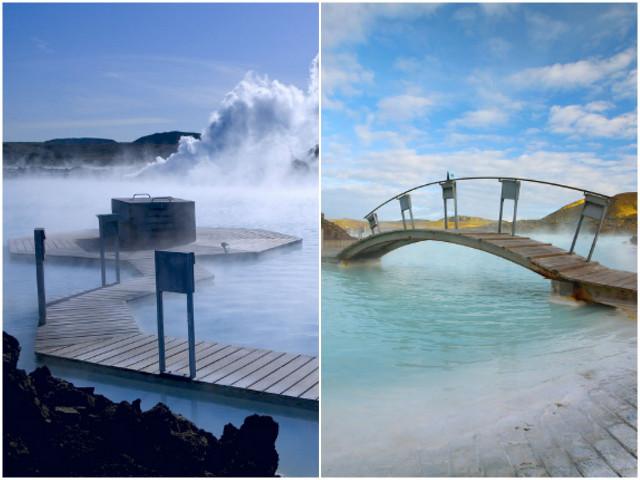 ---
Explore More Exciting Design Destinations with Auto Europe
Wherever your journey takes you in search of the world's best design destinations, Auto Europe is here to help you plan every facet of your trip. As a
broker
, we work tirelessly with the most reputable
car rental suppliers
in order to help you arrange a car rental that will compliment your travel plans at the
guaranteed best rate
. Whether you're looking to book a
luxury rental
, arrange a
chauffeur
for the week, or anything in between, we are able to assist you. Reservations for rental cars in Europe can be made online by utilizing our three-step booking engine, or if you would prefer to speak with one of our travel experts directly, call us at a time that is convenient for you, toll-free at 1-888-223-5555.