With such a comprehensive network of public transportation options available throughout Europe, renting a car can sometimes seem like an unnecessary, discretionary purchase, but in reality, a car rental in Europe is the best way to explore the continent during your travels. Enjoy the freedom of charting your own course, and discovering Europe's nearly endless vacation potential at your own pace, without being bound to rigid tour schedules or held up in long lines.
To help you get inspired for your upcoming vacation, Auto Europe has put together a detailed list of 10 Cities in Europe Where You Should Rent a Car:
---
1. Avignon, France
Renting a car in Avignon
allows you to explore this incredibly beautiful and historic city at your own pace, unabated by the woes of public transportation - able to uniquely personalize your travel itinerary to see and do more during your vacation. Once you've had your fill of the city, take to the road and drive along the seemingly endless lavender fields, vineyards, and quaint villages of Provence for a truly authentic French travel experience.
---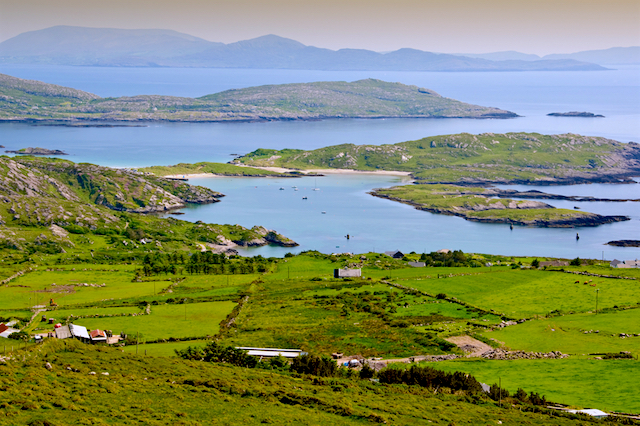 2. Kerry, Ireland
With its sprawling mountains, tranquil lakes, and rugged Atlantic coastline, County Kerry is widely considered to be one of the most scenic regions in all of Ireland, and as such, a
Kerry car rental
is far and away the best method of transportation for exploring the vast breadth of inspiring wilderness, off-the-beaten-path attractions, and historic architecture found here. Whether you're eager to hike along the panoramic vistas of the Kerry Way walking trail, or explore the rich history along the cobbled city streets of
Killarney
, you're sure to find inspiration, relaxation, and serenity during a vacation to County Kerry.
---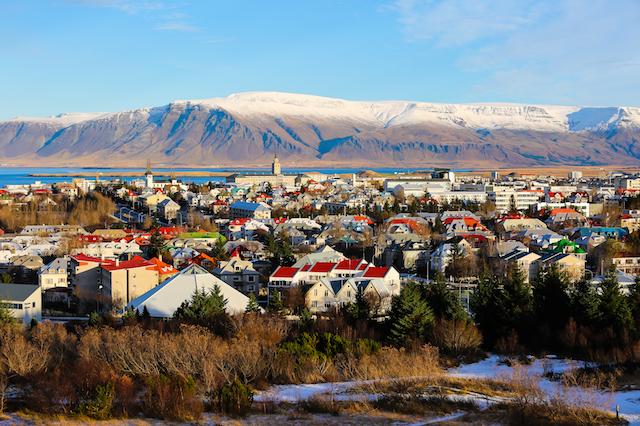 3. Reykjavik, Iceland
Recognized as one of the most unique travel destinations in the world, Reykjavik is surrounded by some of the most epic natural landscapes found on Earth, from massive ice-capped mountains and active volcanoes to verdant wilderness punctuated by roaring waterfalls and bubbling geothermal pools. Better yet, the circumference of Iceland is linked by a ring road, connecting all of the country's primary attractions, including the Seljalansfoss Waterfall, Snaefallsnes Peninsula, Myvatn Geothermal Area, and the city of Reykjavik - making it incredibly convenient, and highly efficient for travelers to explore this small country with a
rental car in Reykjavik
.
---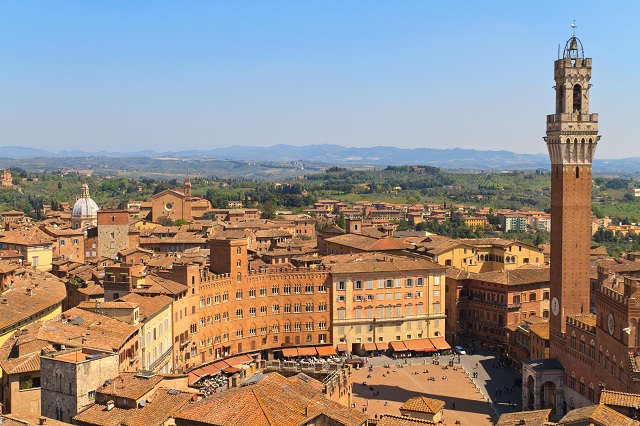 4. Siena, Italy
Located in the heart of Tuscany, against a backdrop of rolling green hills, palatial vineyards, and sun-soaked olive groves, is the historic city of Siena - a perfect destination to fully experience the boundless latitude of Italian history and culture. With such a wide variety of attractions in Siena and the surrounding Tuscan countryside,
renting a car in Siena
allows you to explore the city at your own pace, and affords you the ability to embark on day trips to other fascinating Italian destinations, like nearby Florence, Rome, and Naples.
---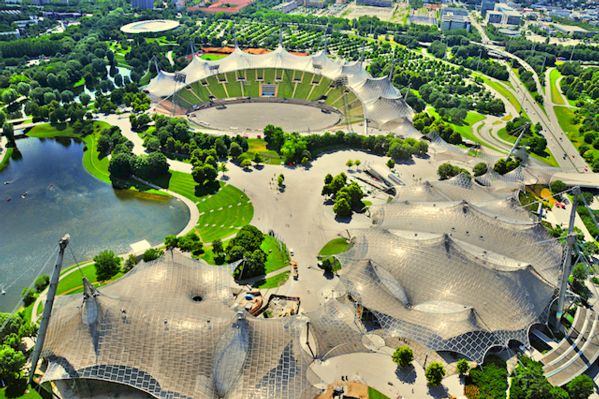 5. Munich, Germany
Munich, as the capital of Bavarian culture, is a cosmopolitan metropolis where rich history and modern development co-exist side by side in a stunning display of exploratory potential, making it a perfect vacation destination for travelers eager to explore Germany. With such an array of incredible attractions to discover, from the Oktoberfest celebrations that takes place in the heart of the city each year, to fairy-tale inspiring Neuschwanstein Castle located just under 2 hours away, a
car rental in Munich
allows you to explore Germany unhindered, and enjoy personalizing your travel itinerary.
---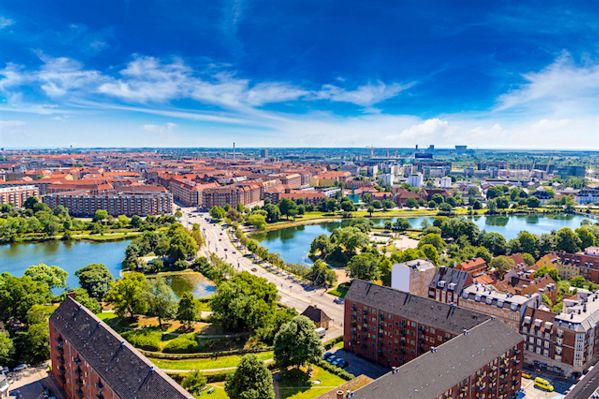 6. Copenhagen, Denmark
Home to a wealth of world-class museums, historic attractions, and vibrant nightlife, Copenhagen is widely considered to be one of Europe's most up and coming destinations, and is a great place to explore on vacation. With such an abundance of fun things to do in such a small country,
renting a car in Copenhagen
makes for the easiest way to explore Denmark and all the exciting attractions on offer.
---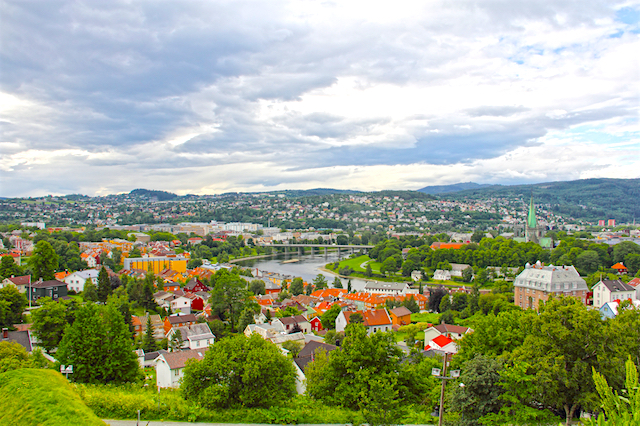 7. Trondheim, Norway
Trondheim is one of Norway's oldest cities, and its history and cultural development can be seen throughout the city's storied streets. Home to the second largest church in Northern Europe, the Nidaros Cathedral, and myriad other architectural attractions, travelers keen on exploring European history should be sure to include Trondheim in their travel itinerary. Beyond the numerous sightseeing opportunities in the city, Trondheim is an excellent place to
rent a car for a scenic road trip
, exploring quaint Scandinavian villages and scenic landscapes on the way toward Norway's famed Atlantic Ocean Road.
---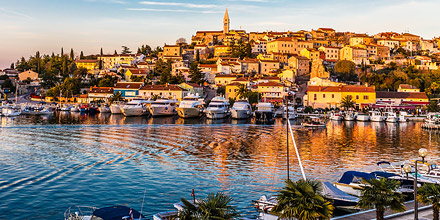 8. Dubrovnik, Croatia
Dubrovnik, the walled city on Croatia's southern most Adriatic coastline, is considered one of the most beautiful cities in the world, and thanks to a little positive PR after being featured as a filming location for the wildly popular HBO series
Game of Thrones
, Dubrovnik has quickly become one of the most prominent tourist destinations in the Mediterranean. With a
car rental in Dubrovnik
, you can explore the incredible cityscape at a pace that best suits your travel desires, and can easily escape the city for some relaxation at the many nearby beach destinations.
---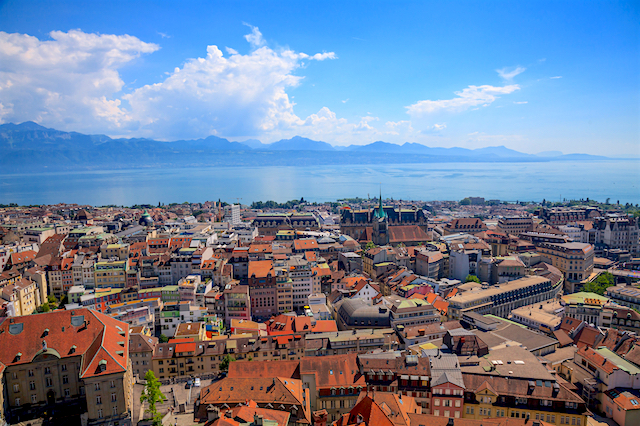 9. Lausanne, Switzerland
Situated on the northern edge of the tranquil waters of Lake Geneva, and home to some of the world's most famous ski slopes and alpine trails, it's easy to see how Lausanne, Switzerland has made its name as a top rated tourist destination. Rent a car in Lausanne and discover the amazing contrast of metropolitan modernity and stunning natural scenery of Switzerland. After exploring Lausanne's historic city center and surrounding attractions, take to the road and experience the wildly diverse and scenic wilderness just outside the city.
---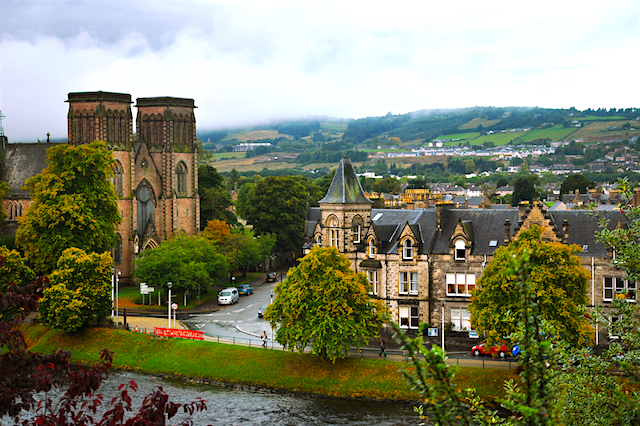 10. Inverness, Scotland
The largest of Scotland's cities, Inverness is a thriving cultural metropolis with a storied history, epic castle architecture, and an ever-growing art and music scene. Located in the epicenter of
Scotland's many intriguing sights
, Inverness is a great 'home base' destination to start exploring the surrounding attractions with an
Inverness car rental
, like Loch Ness, or the Moray Firth (where migrating dolphins can be seen just off the coastline for hours at a time).
---
Enjoying an Auto Europe Driving Vacation
Now that you've found some travel inspiration with our detailed list of 10 Cities in Europe Where You Should Rent a Car, you can easily explore Europe like never before, crafting your own individualized itinerary with stops at all the attractions and destinations that most interest you. At Auto Europe,
we guarantee the best rate on all car rentals in Europe
, and can also provide you with luxurious hotel accommodations, and great deals on international airfare!
Did we miss one of your favorite cities, attractions, or regions on this list? Let us know below in the comments, or connect with us on social media! Auto Europe is also available by phone, 24/7 and toll-free at 1-888-223-5555.
---