Iceland Car Rental Driving Information
Driving Overview
General Information
Iceland is a remarkable country filled with hundreds of breathtaking sights to see, and what better way to see them all then with a car rental arranged by Auto Europe! Before you go on your trip we highly recommend to take a moment and read over the information below as it will provide you with some insight on what is required to drive and rent a vehicle in Iceland.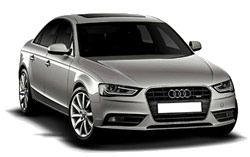 Requirements
To rent a vehicle in Iceland, through Auto Europe you are required to be at least 20 years old and have had your driver's license for a minimum of 6 months. If you're a young driver ages 20 to 25 years you may be required to pay an additional surcharge of about $50 CAD per rental. When traveling in Iceland with children 6 years old or younger they must be secured in a child seat that is suitable to their size and placed in the back seat of the vehicle. Children under the age of 12 years that weigh less the 40 kilos or shorter then 140 cm may not travel as front seat passengers if the vehicle has a passenger side airbag.
Speed Limits
The following speed limits apply throughout Iceland: city 50 km/h, open roads 80 km/h to 90 km/h and 90 km/h on the highway.
Rules of the Road
In Iceland vehicles are required to have their headlights turned on at all times and must travel on the right hand side of the road.
Gas & Diesel
Most gas stations within Iceland's larger cities are open between the hours of 7:30am until 9 or 10pm, with limited hours on the weekend. Regular unleaded gas costs approximately $8.15 CAD per gallon.
Tolls
In Iceland the only toll you will encounter is to use the Hvalfjudor Tunnel. The amount of the toll is approximately $16.50 CAD one way.
Parking
When parking in Iceland keep in mind parking is only permitted in direction of traffic and at least 5 meters away from crosswalks and intersections. If parking in Iceland's larger cities you are likely to find parking meters with a 2-hour limit.

Insurance Information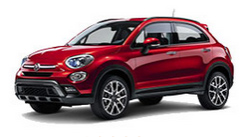 General Information
Insurance requirements for vehicle rentals often change from country to country and because of this is why Auto Europe highly recommends learning as much as possible about what insurances are required in the country you are visiting before you travel. Below you will find in detail what is insurance is required for rentals commencing in Iceland and what other options are available to you. However please remember the insurance guidelines of where you pick up your car rental will be in effect for the entire duration and specific details regarding the insurance on your car rental will print the terms and conditions area of your rental voucher.
Required Coverage
There are two forms of insurance that are required on vehicle rentals commencing in Iceland, they are third party liability and fire insurance. All of Auto Europe's basic rental rates in Iceland will include both of these insurances. Third party liability provides $1,00,000 up to $16,000,000 CAD worth of coverage to people and property outside of the rental vehicle that may be damaged because of the rental vehicle. Fire insurance provides and unlimited amount of coverage if the rental vehicle is damaged by fire.
Optional Coverage
In Iceland there are a few forms of optional insurance coverage, which includes collision damage waiver (CDW), theft protection, personal accident insurance and super CDW. CDW and theft are optional and will be included at an advance purchase discount if the inclusive rate it selected. If you elect to decline the CDW and theft to take advantage of coverage provided by your credit card we highly recommend for you to contact the card issuer to learn the specifics of your coverage. CDW and theft can be purchased locally for a cost ranging from $21-$28 CAD per day for theft and $4 CAD per day for CDW. CDW and theft in most cases will have a deductible that you are still responsible for in the event of an accident or theft. The amount of the deductibles for CDW and theft can range from $1,500 CAD up to $1,900 CAD and is dependent on the vehicle category and rental supplier. Many suppliers offer a supplementary insurance which is called super CDW which will help reduce the amount of the deductible that you are responsible for. The cost for super CDW is approximately $12 to $15 CAD per day and is available through select suppliers only. Optional insurances are provided through certain supplies only and prices can change without notice at anytime.

Rental Restrictions
General Information
Iceland's secluded island location is part of what prevents travel to another country. Vehicles are required to stay in Iceland for the entire rental duration.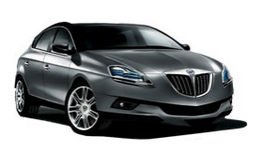 Restricted Countries
Vehicle rentals commencing in Iceland are not permitted to travel to any other country they must stay in Iceland at all times.
One-Way Rentals
International one-ways are not available, as travel outside of Iceland is not permitted. Domestic one-way rentals are offered in Iceland some will incur additional fees. Not all vehicles are permitted on one-ways and minimum rental lengths may apply.